Interfood, your global supplier of dairy ingredients for the food industry, offering a unique perspective on dairy
T
ogether with colleagues and partners we have grown our business over 50 years. From a team of four to the global enterprise we are today, encouraging a culture of teamwork, passion and dedication. Thriving on close collaboration and long-term ties with our business partners, we hone our skills and focus on strategic alignment. Striving for better, every single day.
Interfood's mission is to drive progress for our business, partners and the global dairy industry. By continuously innovating our products and services, while investing in our people, we play a key role as the strategic go-to partner for both customers and suppliers.
Whether for customers or suppliers, our goal has always been clear; to deliver better products, better services and informed insights about the industry. But our goals go further – beyond our core offerings and business aspiration; we are committed to contribute to a sustainable industry and planet, where we can all enjoy dairy responsibly. Now, and in the future.
Together for better.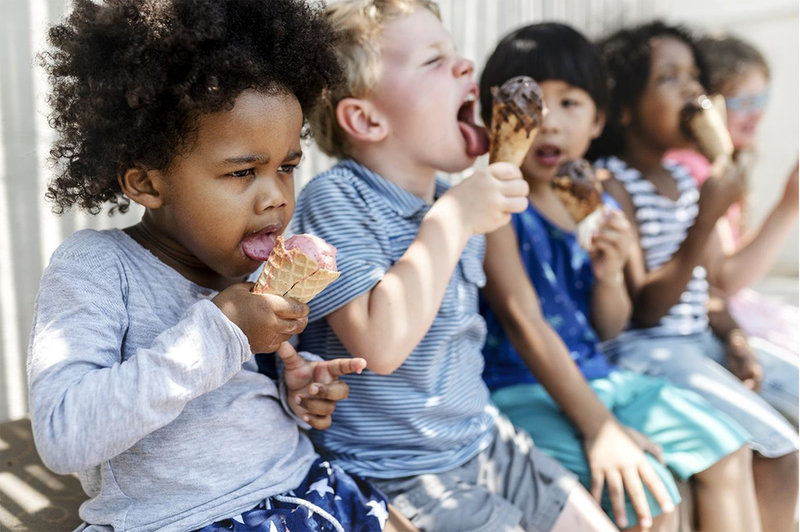 A unique perspective on dairy
Dairy, resourced from nature, is enriching the lives of many. We became the experts right in the middle of dairy buyers and suppliers. Gaining a unique position, from which we observe the dairy industry in our own way. Generating unique perspectives that inspire to look beyond the ordinary.
We celebrate new ideas, opinions and passions. From our people on the inside to the stakeholders on the outside. Gathering perspectives to optimise collaborations and shape better products and services, strengthened by our data capabilities and continuous innovation.
Interfood is being recognized for its independent voice with refreshing ideas and out-of-the-box approaches.
How can we facilitate you in your dairy challenges?
Let's explore all opportunities together.

Global Market Insight – helps improving your decision making
With our global market presence, the Interfood Group is on top of the dairy market 24/7 in all continents. Our offices are in constant contact about the latest developments in the global market. We are also in daily contact with more than 2500 clients, including all important multinational food companies as well as numerous suppliers. This allows us to always be up to date in case markets change. You will benefit from our expert knowledge as we provide our customers and suppliers with regular news flashes and market updates.
The dairy market is a complex market and the sourcing of many of our products depends on the applications and products they will be used for. Not to mention seasonal influences and the volatility this brings to the worldwide market. Our commercial team has a strong background in dairy and the applications it is used for such as chocolate, bakery and ice cream.
Risk Management Solutions – we manage the risk, you optimize your profit and position
These days there are many examples that show the increasing volatility of dairy commodity prices. This increased volatility creates a significant risk and an enormous challenge for people that want to manage their business sustainably. Leveraging our global supply and sales contracts alongside our ability to access global financial Dairy Derivative markets; Interfood has become the world's premiere Dairy Risk Management solutions provider.
Examples of our risk management solutions are:
Fixed Forward Pricing
Floating Index Pricing
Custom Made Hedging Strategies
Hedging on behalf
Supply Chain Solutions – keeping things moving
Our highly skilled, trained and dedicated logistics experts have knowledge about transport, documentation and legislation to over 100 global destinations and multiple origins.

They can assist you with shipments from all markets in Europe, USA, Australia, New Zealand and Latin America. With an excellent network of banks, warehouses, forwarders and carriers, our team has the flexibility to offer custom-made solutions for your business.

Our global logistics program provides a uniform way of working and sharing information with all our global offices so we can be on top of the latest developments in the logistics market.
Technical Service – first class quality for today and innovation for tomorrow
A dedicated team is at your disposal when it comes to technical advice and assistance. Consistent with our core business vision, our expert team can provide services such as innovative product research and recipe engineering. Our thorough knowledge of dairy ingredients, food applications, food processes and products makes us your qualified partner when selecting or developing ingredients for your application.