World-perfect pizzas with ingredient innovation from Lycored
With Lycored ingredients food scientists have new and virtually unlimited possibilities to create natural deliciousness in food.

C
ommitted to 'Cultivating Wellness', Lycored is an international company founded in Israel at the forefront of unearthing and combining nature's potential with cutting edge science to develop superstable natural colors and taste and texture enhancing real food ingredients for a variety of food and beverage applications.
Through our science, we've learned how to give the world a better tasting, better for you pizza with naturally sourced, tomato-based taste, texture and color ingredients.
Welcome to planet pizza
Few commercial food categories or combinations deliver more global market and bang for the prepared food buck than pizza. According to Pizza.com's fun facts, more than 5 billion pizzas are consumed around the world every year1. Meeting consumers' dietary norms and taste preferences virtually anywhere they go, pizza's universal appeal is obvious.
Global consumption of the world's most popular food combination is expanding at an exponential rate as well. However, as pizza's market grows, and tastes and regulations change, every segment of the food industry is being challenged to deliver more authenticity and taste with less salt and sugar and zero artificial ingredients.
Real color, real consumer appeal
When it comes to making claims about natural color ingredients a Nielsen study found food and pizza producers might be missing out. Nielsen data showed that only 7% of the products that don't include artificial ingredients actually make the effort to denote this attribute on their product packaging. However, those who explicitly mention all ingredients are natural saw a nearly 6% increase in dollar sales, an estimated $18 billion in 2017₂.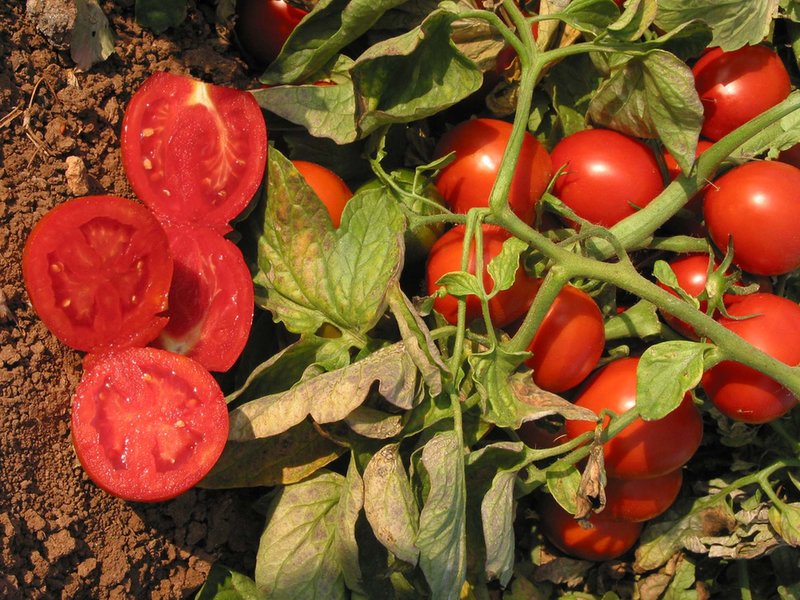 From seed to shelf, Lycored has a vertically integrated system for lycopene based colors, real food ingredients, and health ingredients, providing sustainability and full transparency in the production process.
Naturally sourced color ingredients, especially lycopene from Lycored, can assure that the color integrity of tomato sauce withstands the rigours of a longer, more complicated pizza supply chain. Lycopene's shelf life stability can help reduce waste and reclamation costs stemming from sauce color falling out of specification, and we encourage consulting regulatory guidelines to see if it is permitted for pizza sauce in your region/s of interest.
Benefits of Lycored color stabilizing ingredients:
Authentic, long lasting, stable, fresh tomato sauce color.
Supports color stability in frozen pizza by reducing color fade to extend shelf life, reducing restocking and reclamation costs.
Shows significant color offset which continues over shelf life.
Naturally sourced from tomatoes.
Meets kosher, halal, vegetarian, vegan, and non-GMO requirements.
Great for conventional, vegetarian, and vegan pizzas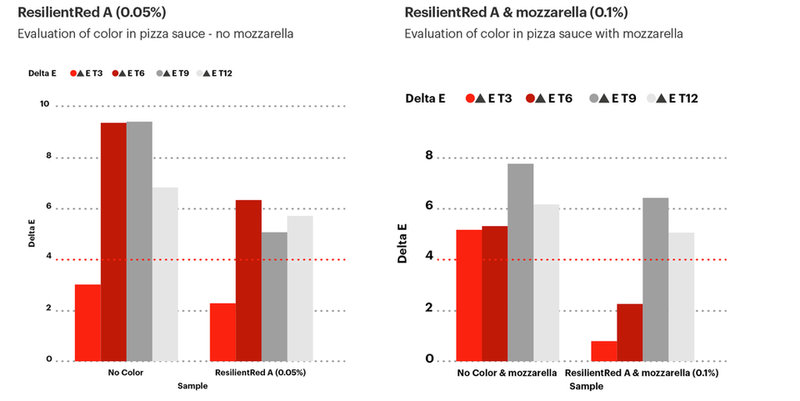 Lycored researchers and food scientists wanted to evaluate if adding their lycopene based colors to pizza sauce could improve color stability over the shelf life of a frozen pizza with and without mozzarella cheese. Conducted in real time and under controlled conditions, pizzas with and without mozzarella cheese underwent color analyses at defined test points over a potential frozen pizza shelf life (1 year).
Too much added sugar, too much salt in pizza
Global health agencies agree there is too much salt and added sugar in prepared foods. Lycored offers a solution to this problem with both SANTE and CTC taste enhancing products as part of their Real Food Ingredients portfolio.
SANTE allows for a reduction in sodium from salt by 30-65% in some applications. Its umami characteristics make it a reliable solution for removal of MSG, yeast extracts, or artificial flavors while giving taste a great boost.

Lycored evaluated the efficacy of SANTE as a salt reduction strategy in a standard pizza crust recipe.
CTC is a liquid serum that harnesses the balance of acidity and high Brix sweetness of tomatoes to bring smoothness and complexity to savory products.
Both are non-GMO and can be declared as either 'tomato concentrate' or 'natural flavor' depending on local regulations.
Benefits of SANTE and CTC in your pizzas:
BFY better-for-you pizzas consumers want now.
Sugar reduction in pizza sauce minimum 30% up to complete removal.
Umami taste from SANTE can be leveraged to impart authentic flavor and a secure salt reduction strategy.
Reduces salt in pizza dough minimum 30%.
Promotes full salt and sugar content flavor in sauces and doughs.
Great for new product development in vegetarian and plant-based options.
Works well for gluten-free crusts.
Clean label transparency with sustainably sourced ingredients
Proven umami and kokumi enhancer in both dough and sauce.
Preserving texture and mouthfeel with less tomato paste
For pizza sauce recipes reducing key "structural" ingredients like tomato paste can be especially challenging. However naturally enhancing texture and mouthfeel in pizza sauce is less challenging with LycoFibers from Lycored tomatoes. Natural, and non-GMO LycoFibers provide an authentic homemade vegetable fiber effect and are an excellent method of naturally modifying pulpiness, viscosity, and mouthfeel in pizza sauces.
Benefits of reducing tomato paste with tomato-based texture ingredients:
Reduce carbohydrates by reducing tomato paste.

Reduces added tomato paste and tomato paste costs.

Offers a smooth texture and glossy sheen to sauces.

Allows for approximately 25% reduction in paste.

Replaces less attractive emulsifiers (in most applications)

Improves mouthfeel, texture and pulpiness.

Pizza recipes must adapt amidst global attitude change
Looking at all the trends driving pizza sales and consumption, for any pizza value chain to succeed on pizza planet, products have to meet a growing list of consumer and regulatory expectations. Lycored natural colors and taste and texture enhancing real food ingredients provide pizza, sauce, and dough makers reliable commercial development pathways straight to the better-for-you and healthier formulations that consumers are looking for.
Contact details
Lycored CORP
33 Industrial Pkwy,
Branchburg, NJ 08876 USA
Tel: +1 (877) 592-6733 Fax:+1 (973) 882-0323