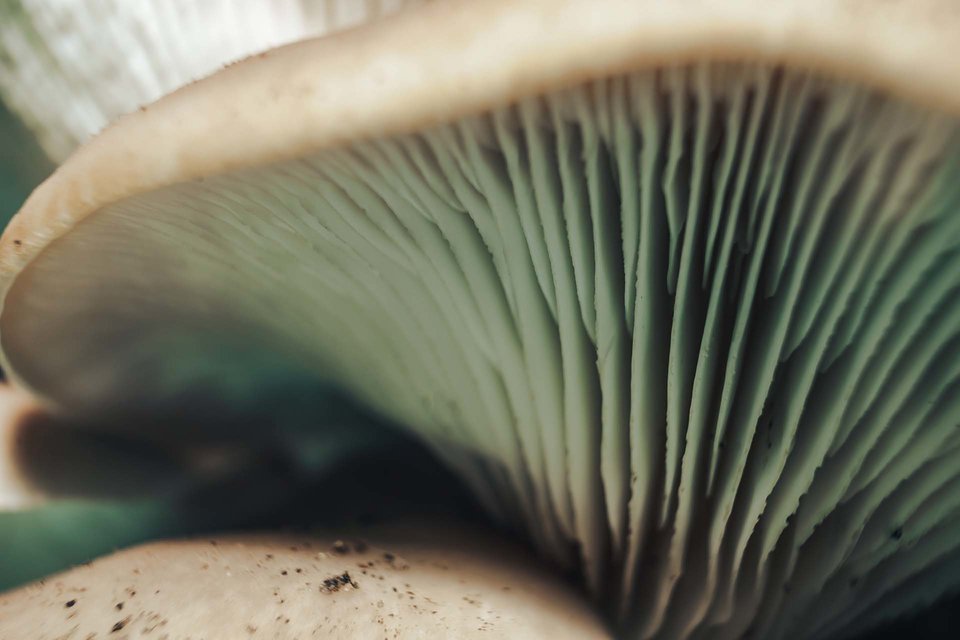 Mushroom mania – the vegetable's rise in packaged food
The use of mushrooms in packaged food is growing with products sprouting up across categories. Victor Martino digs further into their use and explores their potential.
M
ushrooms and their parent fungi are shaking up food ingredients, sprouting up as the primary ingredient in a myriad of products across numerous categories, ranging from shelf-stable packaged food and drink, to refrigerated alternative meats and dairy.
Technology also is playing a major role in the "shroom-boom". For example, a host of innovative fungi-based (fungi includes mushrooms, yeast and molds, while mushrooms are the fleshy above ground part of the fungus) start-ups like Atlast Food Co. and MycoTechnology are producing mycoprotein, using it as the protein source or primary ingredient to create animal-free meats and dairy products. Mycoprotein is produced from mycelium, the root-like threads of fungi that live below the ground.
US food and beverage ingredient and product development firm Mattson, which works with ingredient and consumer packaged goods companies, calls mushrooms a major emerging food-ingredient trend.
"There's an opening for new options to the usual plant-based [ingredient] suspects. Mushrooms are coming to the rescue, with companies like MyCoTechnology, Meati Foods and Atlast Food Co. making functional ingredients from both the mushroom and the mycelium," Mattson executive vice president Barb Stuckey says.

Springing up across categories
Kroger Co., one of the largest grocers in the US, included "mushroom mania" as one of its "top seven food trend predictions" for 2021. This recognition by a major food retailer, which also sells billions of dollars a year of its own-brand packaged foods products, is helping to spur the proliferation of new fungi-centric food and beverage products.
"2021 will be a breakout year for mushrooms," Kroger said when it announced its predictions list. "The versatile vegetable is rich in antioxidants, vitamins and minerals, and can easily elevate everyday recipes with its warm umami flavor. Consumers should expect to see mushrooms play a starring role in a variety of new products in 2021, including blended plant-based proteins, condiments, spices, seasonings and more."
Kroger has launched numerous mushroom-based products in various categories under its private-label brands, including a line of quick-cook mushroom risotto, organic mushroom umami herb seasoning rub, beef and mushroom blended meat patties and a grilled mushroom and truffle oil thin-crust pizza, as well as others, Stuart Aitken, the retailer's chief merchant and marketing officer, says.
According to a May 2021 research report from Grandview Research, the global mushroom market, which includes packaged food and drink products made from mushrooms, is expected to reach US$95.24bn by 2027, expanding at a healthy CAGR of 9.5% over the forecast period.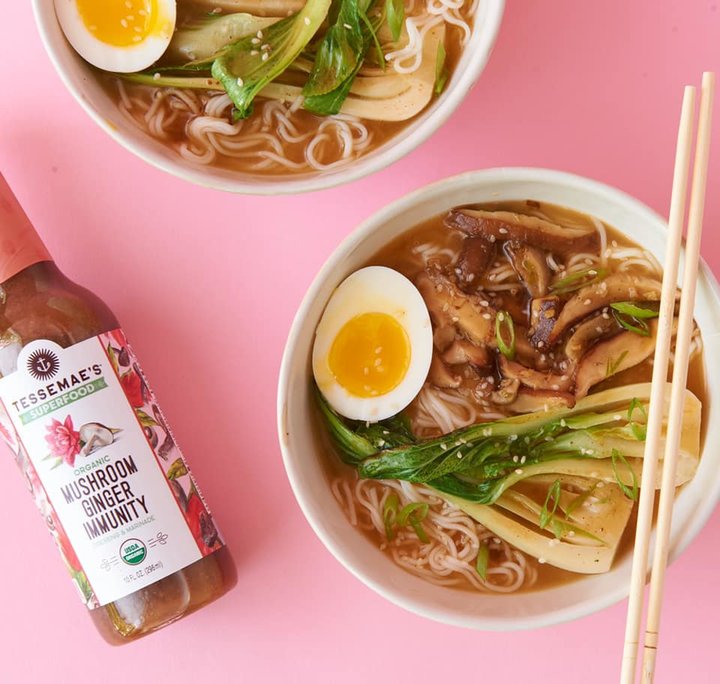 Tessemae's Mushroom Ginger Immunity vinaigrette

Mushrooms are also riding the growing interest in functional and adaptogenic foods, which has been accelerated by the pandemic as consumers seek out more products said to have health, wellness and immunity benefits. The ingredients are being rapidly incorporated into stress-reducing food and beverage products, according to a recent report from Allied Market Research. This growth is evident on grocery store shelves and online stores where innovative food and beverage products made with mushrooms are literally sprouting up across numerous product categories.
For example (and this is a small slice of the new product development that's happening in 2021), in the tea category there's Republic of Tea Beauty Brain Tea, made with lion's mane mushrooms and ginkgo biloba; Pan's Mushroom jerky, which is made with shiitake mushrooms and has a texture that's very similar to beef; B.T.R. Bar Peanut Butter Chocolate Chip Bliss Bars, made with reishi mushrooms and pumpkin seed protein; Tessemae's Mushroom Ginger Immunity vinaigrette, made with lion's mane mushrooms; Nature's Fynd fungi-based cream cheese; and Atlast Bacon, an animal-free bacon alternative made from mushrooms.
Additionally, non-alcoholic beverages (coffee is a big one), including many that blur the line between a drink and a food, as well as functional and adaptogenic mushroom-based protein powders, are booming categories in the mushroom-based product space.
People like mushrooms – they're nature's medicine
Mark Gallo, a California-based CPG industry veteran and angel investor, says he expects the mushroom-based food and drink trend to continue to grow.
"It's all about consumer experimentation, which we're in the era of, and the growing popularity of functional foods and beverages," Gallo says. "It's a healthy category. People like mushrooms – they're nature's medicine – so now they're going to experiment with and buy and eat products made from mushrooms, particularly those that include other good ingredients added to enhance taste."

Mushroom tech
The use of mushrooms as a key ingredient in packaged food and drink products is the first wave of mushroom mania in the food industry.
The next wave, which is being led primarily by a handful of technology-based startups like Sweden's Mycorena and US-based Atlast Food Co. is the focus on the use of fermentation technology to transform fungi into an alternative protein to create animal-free meat and dairy products. Fungi are not plants. They have their own distinctive classification.
By fermenting the root-like spores of specific mushroom species, these fungi-focused startups are producing a protein-rich and primarily flavourless food ingredient called mycoprotein.
Once processed, the mycoprotein is used to make a variety of alternative meat and dairy products. The companies say mycoprotein's naturally meat-like structure provides both a cost and texture advantage over the plant-based proteins used in most of today's plant-based meat products, which go through additional processing to reproduce the texture of meat.
Fermented fungi proteins aren't brand new. UK company Quorn Foods has been producing alternative-meat products using the process since the 1980s. But the company's patents have expired, which has opened the door for start-ups to adopt and tweak the technology, and enter the fungi-based food ingredient and branded consumer products space.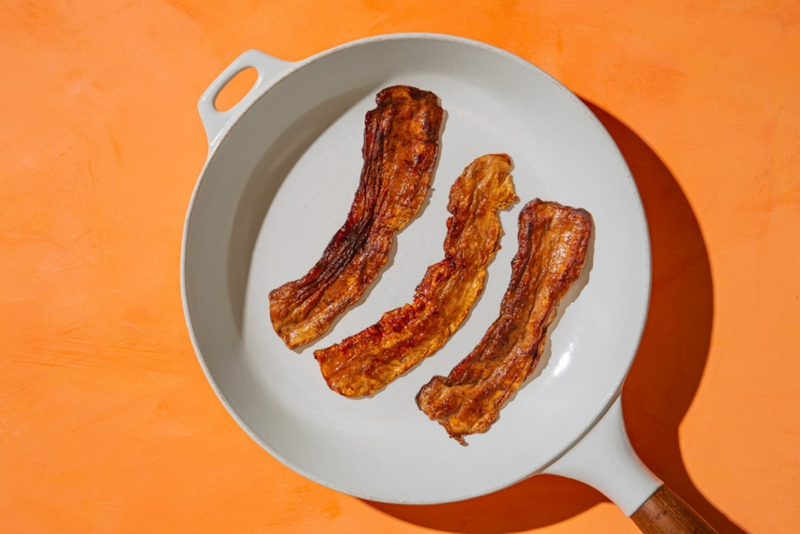 Atlast's MyBacon Strips.

Credit: Atlast Food Co. / Instagram
Atlast Food Co. (a fungi-based bacon called MyBacon) and Nature's Fynd (meatless breakfast patties and dairy-free cream cheese) have both launched consumer packaged food brands and products. Meanwhile, MycoTechnology is focused on the B2B market, producing mushroom mycelium-based ingredients at scale for use as an alternative to animal protein, a sugar substitute and other uses, for branded food companies. All three companies have as their overall mission to establish fungi as a major food ingredient, including as an alternative to plant-based and cultured meats.

Investors taking notice
Nature's Fynd recently raised US$350m in a Series C investment round, more than tripling the funding it's received to date. The US company is selling its products directly to consumers online and, this month, via independent US grocer Berkeley Bowl. Atlast Food Co., which received a fresh $40m investment round in April, is also on the move.
"This investment will allow us to meet the incredible demand we've felt for our product," Atlast Food Co. president Stephen Lomnes said when the funding was announced. "We are building the largest mycelium production facility in the US to provide consumers nationwide with a tastier alternative to their favourite animal proteins."
MycoTechnology is going big and moving beyond using mycoprotein for alternative meats. It's also turning fungi into a flavor enhancer that blocks taste receptors on the human tongue, masking the bitter taste often associated with some plant-based proteins. It's CEO, Alan Hahn, said in a recent statement: "We're focusing on driving sugar, salt and fat out of foods."
The use of mushrooms as a primary ingredient in packaged food and drink products and as the protein source for alternative meat and dairy products is in its early stage but it's a trend with staying power.
For example, Amazon-owned Whole Foods Market, like Kroger, named mushrooms as one of its top ten food trends for 2021 and the grocery chain's buyers are adding mushroom-based food and drink products in numerous categories.
CPG industry veteran and investor Gallo sees a bright future and continued growth for mushroom-based food and drink products.
"Consumers are exploring new ground in food and beverage and mushrooms and mushroom-based food and drink products fit right into this exploration," he says.
"For example, performance-based and relaxation-based foods and beverages, along with alternative meat and dairy products that taste good, are in high demand and mushrooms fit this demand nicely as an ingredient. Functional foods and beverages. Adaptogens. Personalisation. Mushroom-based products fit right into these areas, which are only going to grow."