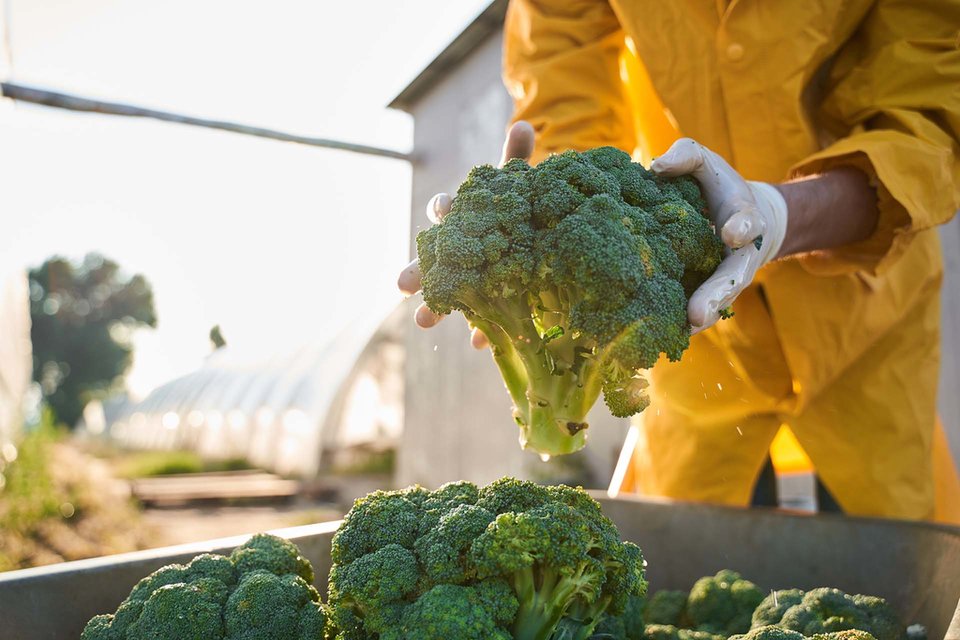 Gene editing gaining ground in biotech battle for hearts and minds
With the UK set to loosen the regulatory strictures on gene editing inherited from EU membership, Ben Cooper looks at what new gene-editing techniques offer the agri-food industry, and how consumers across the world are reacting to them.
G
enome editing is often presented as a technology for our time, owing to the contribution it could make to climate change adaptation in agriculture.
Advocates for the biotech industry look set to have a unique opportunity to make the point during the coming months, with the UK government announcing a change in policy in late September, liberating scientists from the regulation inherited from EU membership.
The announcement of plans to change UK legislation followed a public consultation carried out by the Department for the Environment, Food and Rural Affairs (Defra) during the first quarter of 2021.
Dr Sarah Raffan of UK crop science institute Rothamsted Research is optimistic about the prospects for a more appropriate regulatory approach for gene editing. "I'm hopeful," Raffan tells Just Food. "I would love to see a more science-based regulatory system." In August, Rothamsted received the go-ahead to begin field trials for a gene-edited wheat variant.
The potential benefits of recent developments
The Rothamsted project illustrates how gene editing can support food companies' sustainability goals beyond agriculture and the environment. Using CRISPR-Cas9 technology, the wheat's genome has been edited to reduce levels of the naturally occurring amino acid, asparagine, which is converted to the carcinogenic processing contaminant, acrylamide, when bread is baked or toasted.
Acrylamide has been a challenging issue for food companies since it was first discovered in food in 2002. Using the gene-edited wheat would reduce the levels of the carcinogen without the need for reformulation or any trade-off in relation to the Maillard reaction, a chemical reaction between amino acids and reducing sugars that gives browned food its distinctive flavour.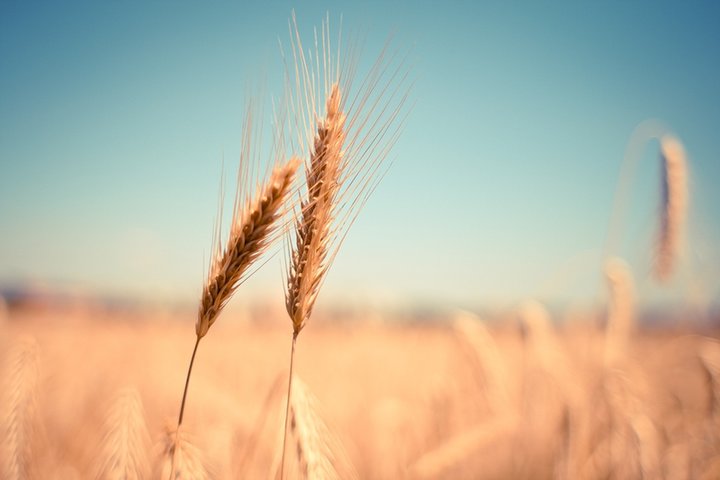 Meanwhile, another UK agricultural research organisation, the John Innes Centre (JIC), also made a well-timed positive announcement regarding gene editing. It reported earlier this summer that field trials, relating to research into brassica crops, had underlined the "immense potential" of CRISPR-Cas9 gene-editing technology. Using CRISPR-Cas9, the research had identified the gene that regulates the production of glucosinolates – sulphur-containing compounds that have beneficial effects on human health – in brassica crops, such as broccoli, cabbage and kale. The field trials showed the gene regulates glucosinolate levels in a farm environment in the same way as had been observed with model plants and in the greenhouse.
It's definitely a technology that we simply cannot afford to miss at this point
Professor Lars Østergaard, group leader for the brassica project, emphasises the important role gene editing will have to play in expanding agricultural production to meet the growing demand for plant-based food. "I would say that it's definitely a technology that we simply cannot afford to miss at this point where we are, in terms of climate change, but also in the direction the public really wants us to go in terms of plant-based food production," Prof. Østergaard tells Just Food. "We will not be able to fulfil the requirement in plant-based food production without using this technology."
The EU landscape
While Østergaard is also optimistic about the outlook for gene editing regulation in the UK, he could not say the same for the EU. Describing the moment he learned of the European Court of Justice (ECJ) 2018 ruling placing what the EU classifies as New Genomic Techniques (NGTs) within its GMO directive as "devastating", Østergaard says: "I would be pessimistic when it comes to the EU, about them changing their minds. There's so much lobbying going on."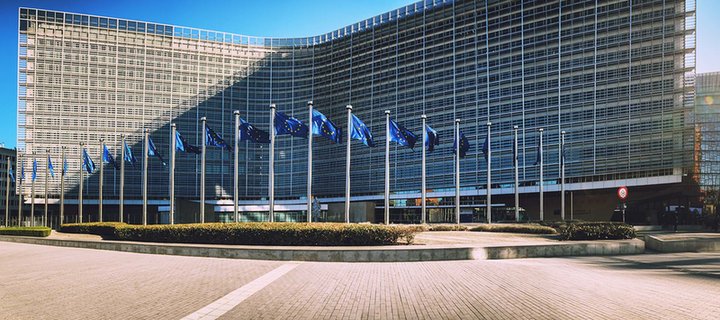 Credit: symbiot / Shutterstock.com
The European Council instructed the Commission to conduct a study of the imposition of the 2018 ECJ ruling and placing gene editing under the 2001 GMO directive. Although the report concludes the 2001 directive is "not fit for purpose for some NGTs" and acknowledges the positive contribution NGTs could make to the EU's Farm to Fork Strategy and the European Green Deal, the Commission will be able to do little where member state governments are contending with powerful green lobbies.

"I'm rather convinced now the Commission would be favourable because of the climate change issue," says Dr Marcel Kuntz of the Centre National de la Recherche Scientifique (CNRS) in Grenoble. "I cannot really see one major member state that will take this position clearly in front of the country for the next election saying 'we need biotech, we need gene editing.'"

Food manufacturers coy on issue
If there were to be a change in EU regulation regarding gene editing, Kuntz believes the environmental NGOs would lobby for and gain a concession on labelling, which would mean gene-edited foods would no longer have to be labelled as GMO but would still have a label stating they are different from other products. As a major problem in this debate is the misrepresentation of gene editing by some activists and misunderstanding of the term by consumers, placing any label on the products that sets them apart from regular foods carries risks.
It is also the risk of being targeted and possibly misrepresented by campaign organisations or in the media that has made food manufacturers reluctant to advocate strongly for gene editing. None of the multinational food corporations contacted for this article was prepared to participate. EU food manufacturing trade body FoodDrinkEurope does not publish an official position on this issue on its website but it did make a submission to the Commission's public consultation on regulating NGTs, supporting a change in EU policy.
When contacted by Just Food, an FDE spokesperson stated: "In reference to the ECJ ruling, we do not believe it is justified to consider products derived from new genomic techniques as GMOs, with all the authorisation and labelling requirements that follow. The EU has opted against a risk-based approach recommended by most scientific panels."
Optimism elsewhere
While the situation in the EU remains challenging for companies looking to utilise NGTs, the picture elsewhere is more positive, according to Jeff Nawn, CEO of Washington DC consultancy North Hill Group (NHG).
Describing the key findings of consumer research NHG conducted in Japan as "exciting", Nawn also points to other countries where an "appropriate" level of regulation had been introduced and where the consumer reception had been positive, including Honduras, Guatemala, Colombia, Argentina and Brazil.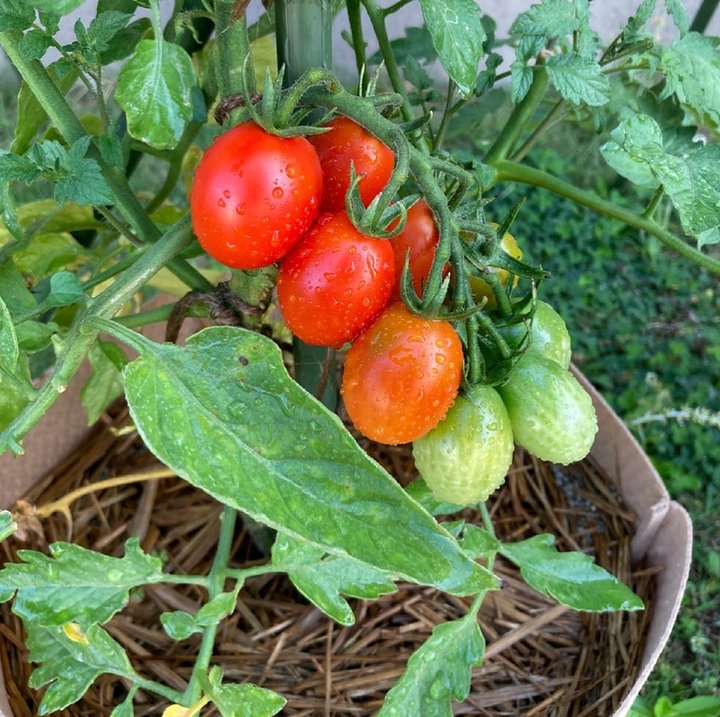 Credit: Pioneer EcoScience
The Japanese research looked at attitudes to gene-edited crops/foods across different age groups. "What is really exciting about Japan is that the country and the consumers are taking a markedly different view about gene editing than they did towards GMOs," Nawn says. He also highlights the proactive role the Japanese government has taken in promoting the merits of gene editing ahead of the launch of the country's first gene-edited food, a high-GABA tomato.

The company behind the new tomato is Sanatech Seed, a Japanese start-up spun out of the University of Tsukuba in 2018, with Pioneer EcoScience signed up as the exclusive distributor. According to Sanatech, the variant of the Sicilian Rouge tomato is high in gamma-AminoButyric acid (GABA), an amino acid believed to help you relax and lower blood pressure. In a campaign aimed at easing public apprehension about gene-editing, in May Sanatech began sending out seedlings to consumers for their gardens, providing tips on growing them via an interactive app. Sanatech says feedback from consumers growing the plants at home will inform the commercial launch planned for the winter.

NHG's Japanese research revealed younger people to be particularly at ease with gene editing, suggesting they view food technology in a similar way to the other sorts of technology with which they are completely at ease, Nawn explains. He is not alone in making this observation.

Millennials care more about the methane produced from a cow than they do about GMO soybean protein
Millennials care about the environment and climate change, Oliver Peoples, president and CEO of US-based agricultural bioscience company Yield10, explains, but their ease with technology means they have an "openness towards consuming foods made using GMOs". Peoples continues: "They care more about the methane produced from a cow than they do about GMO soybean protein."

Both Nawn and Peoples have a relatively upbeat outlook regarding consumer acceptance of gene editing, notwithstanding the challenges in the EU. Peoples also observes how happy most people were to be injected with their genetically-engineered Covid vaccine. Much the same may be seen as climate change threats and effects become more menacing and gene editing or genetic modification are part of our defence.