What was a fairly niche business in the UK providing dairy-free yogurts and desserts based on coconut, is spreading its wings in the US.
The Coconut Collaborative, set up in the UK in 2014 by nutritionist Steve Bessant and James Averdieck, founder of UK desserts brand Gü, now seems very focused on success in the US, where it has an office (in Los Angeles), a manufacturing facility and, since April, a new company CEO in the shape of former Sabra Dipping Co. executive vice-president Meiky Tollman.
A recent name change means that it is now known as The Collaborative and it has received investment, to the tune of $7m, from US private-equity firm PowerPlant Ventures, which has previously invested in tortilla chips business Beanfields Snacks and alt-meat company, and poster child of the plant-based movement, Beyond Meat.
In a statement announcing its investment, PowerPlant said: "At PowerPlant we are constantly on the lookout for plant-based food brands that are providing an answer to consumer demands and challenging the status quo. The Collaborative is doing that as a remarkable brand with a premium breadth of products that combine wholesome goodness, great taste which is equivalent to or better than dairy alternatives, low sugar, and better-for-you ingredients."
Tollman, for his part, described The Collaborative as "one of the fastest-growing category growth drivers of plant-based products on the market that is also purpose-driven".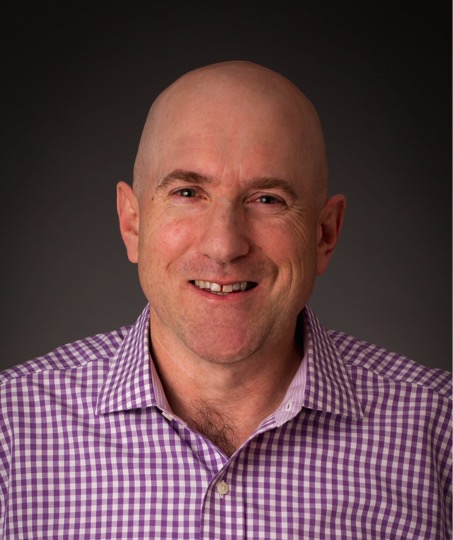 Meiky Tollman, CEO, The Collaborative. Image: The Collaborative.
Have you got going at The Collaborative yet?
Yes. I started officially at the end of February.
You were previously an executive at hummus and tzatziki maker Sabra Dipping Co. What was your experience there?
I enjoyed Sabra tremendously. I started in 2004 as general manager. From 2008 to 2014 I was chief operating officer during which time I managed the supply chain. The last couple of years I was EVP in charge of international business and corporate development.
Why the decision to leave?
I decided I wanted to go back and build up something meaningful. I left for this new role.
What knowledge did you have of The Coconut Collaborative, as it was then, before joining?
I didn't know the brand before I took the job.
So what convinced you it would be the right move?
I bought the product and others from the category. The product is amazing and the company reminds me of Sabra when it started.
The company was established in the UK but seems very much focused on the US now. Do you see it as a US business?
No, the UK is an amazing business. It is driving category growth and consumers love the product. It has a huge future in terms of growth - there's a long runway ahead of it in the UK and Europe. But the plant-based movement really is a global movement. With the pandemic people are questioning what we want to eat and where it comes from. Plant-based is just getting bigger and bigger.
Why the name change?
I met the founder James [Averdieck] who is still very much involved. He is a board member and heads up the UK and European business. When I spoke to him about the company it was really about plant-based. Coconut is an ingredient. Why we changed the brand now is that products in the future will have more ingredients than just coconut.
What is the reach of the US operation at present?
It's at an early stage of the business. We have some distribution with Wegmans and Whole Foods and with Safeway in the Bay Area. We have a limited number of SKUs and the majority of stores don't have all of those.
What's the immediate expansion plan?
We are planning to go nationwide with more products and to launch multi-serve versions. Our goal is to bring solutions to consumers. Some 54% of Americans have said they want to buy more plant-based products.
It's a competitive market because of that demand. How do you stay ahead of the pack?
Firstly we have a superior product in terms of taste but we also have the lowest sugar in the category. Consumers are interested in that. I think the consumer proposition is right for [regular] usage and demand moments.
How important is price-point?
Price point is important if we want to be relevant to the masses. If we want to be relevant to 2% of households it is less important. If you look at plant-based meat, which is doing well, it is more expensive [than meat alternatives] yet it is penetrating well.
Where do you see your competition coming from?
The first competition will be major dairy players. They see the future is plant-based but their DNA is in dairy. It is difficult to make good plant-based products when your business is based on dairy. A company like ours is the right one to drive significant growth.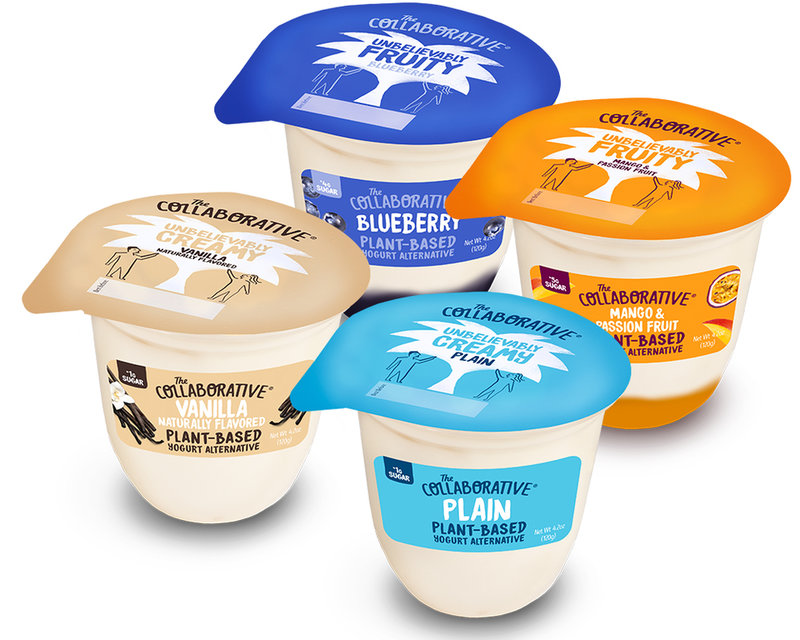 The Collaborative's range of single-serve products. Image: The Collaborative
Because you have the backstory to go with the proposition?
You've recently been backed by specialist private equity firm PowerPlant. How did this come about?
We were looking to find an investment partner in America, one that could bring its experience of the American market. We also wanted to find a group that works well with our owners. They are a great match with our board and investors.
What, apart from funding, is the main thing that they bring to the table?
PowerPlant's experience is in plant-based and growing brands in the US. They have invested in Beyond Meat in the past.
Do you see them being actively involved in the way The Collaborative is run or taking more of a back seat?
They are not involved in the day to day running of the business. They are a minority investor. But we are interested in engaging with them as much as we can. It is a blessing to have them as a sounding board and we speak to them on a weekly basis.
What will you use the investment money for?
The money is to support the US business. In the UK we are already generating cash. The money will allow us to find strategic partners, possibly a conventional chain, that we can work with. Plant-based yogurt is under-developed. We will be able to support the new [enlarged] portfolio and invest in a conventional chain that will strategically engage with us.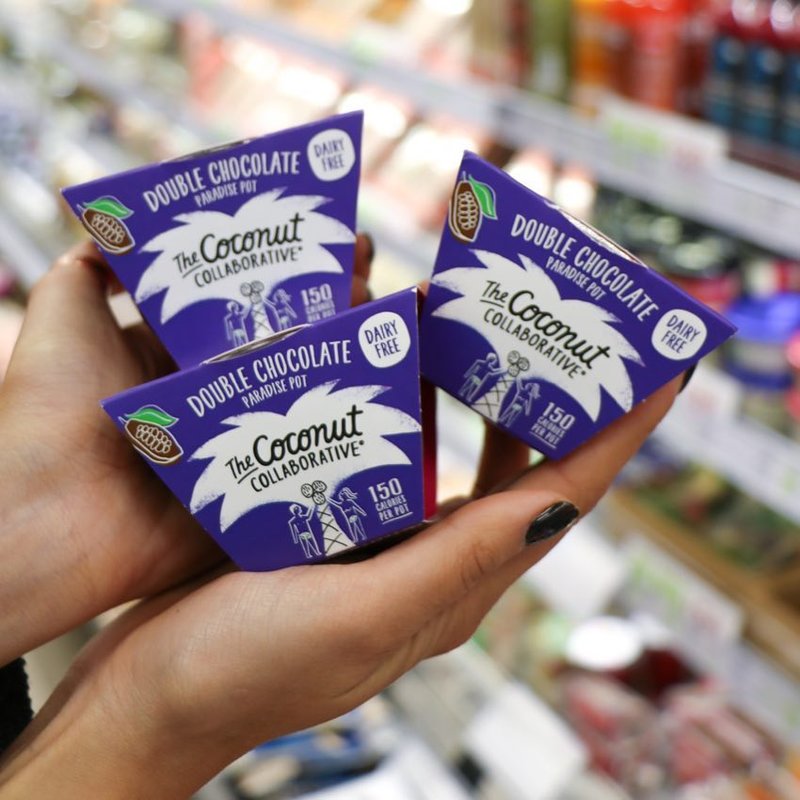 The Collaborative products in store. Image: The Collaborative
Is there not a danger of putting all your eggs in one basket by choosing one supermarket chain as a strategic partner?
No. What happens, from my experience, is that when you execute the strategy right with one chain it creates a model for success and you then get the other chains. We already have a relationship with Safeway in the Bay Area which has proved we are driving category growth and this can help us implement our strategy.
Why are you so convinced that plant-based yogurt is such a big opportunity in the US?
The figures suggest that plant-based is 8.79% of the yogurt category in the US whereas milk alternatives are 42.2% of the milk category so there is a huge gap there. With the right implementation of our strategy I think with our products we can break through.
Where do you want The Collaborative to be in a year's time?
In 2021 I want us to do $20m in annual sales and then to double each year after that. This year's annual sales will be around $5m.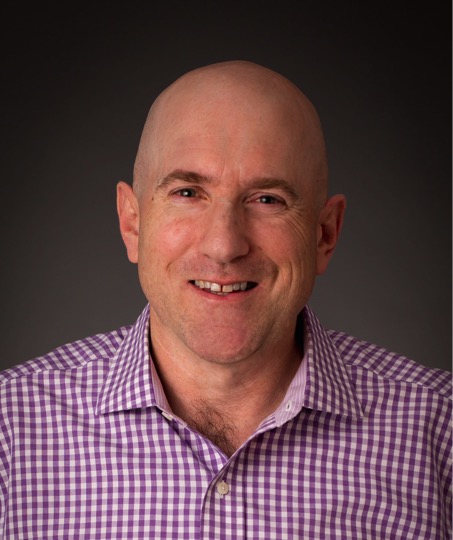 Meiky Tollman, CEO, The Collaborative. Image: The Collaborative.