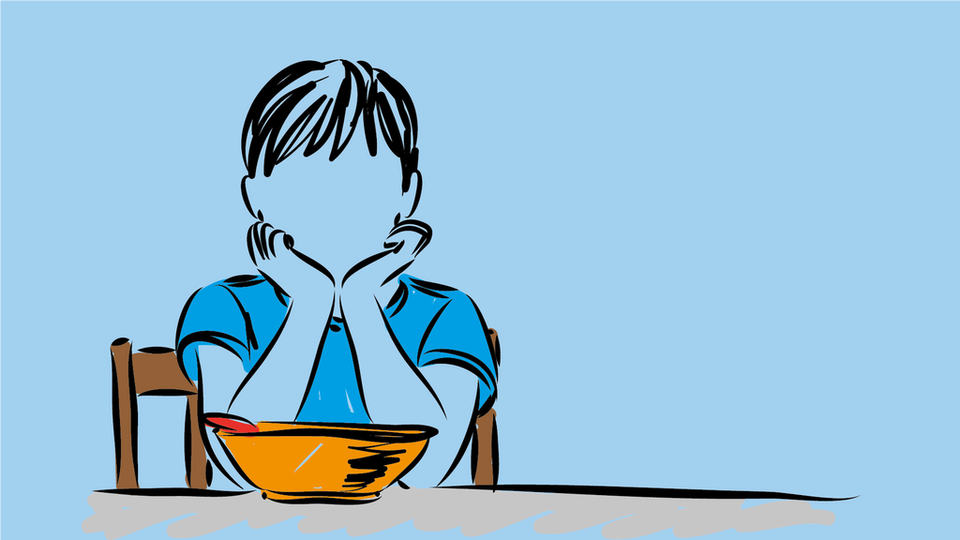 Why food companies must address dual malnutrition challenge
With a recent UN report painting an alarming picture of how the pandemic has increased the prevalence of hunger, Ben Cooper looks at how the food industry can help eradicate malnutrition in all its forms and what the world increasingly expects of it.
N
othing conveys more vividly or poignantly the undeniable truth that food is sui generis among fast-moving consumer goods than the scourge of malnutrition. That having too little, too much, or an unbalanced intake of food results in disease and death exposes as absurd the notion that food is akin to all the FMCG "stuff" we desire but could easily live without.
The State of Food Insecurity and Nutrition in the World (SOFI 2021) report, published jointly by six UN agencies in July, reveals a dire situation in relation to malnutrition and hunger in the wake of the pandemic.
According to the report, the proportion of the world's population that is undernourished rose last year to 9.9% from 8.4% in 2019, the absolute figure also increasing to 811 million people. The report attributes much of the increase to the pandemic, though it states a full analysis of the pandemic's impact is yet to be done.
While the report's headline figures relate to hunger, a key message from development agencies and NGOs for some years has been that malnutrition manifests in the developing world in the form of undernutrition, micronutrient deficiency, or hidden hunger and overnutrition, with the latter in particular increasing inexorably.

Furthermore, under and overnutrition are not mutually exclusive, often occurring at the same time within population groups, which is commonly referred to as the double burden of malnutrition.
"At the core of all forms of malnutrition, whether it is obesity, or child stunting, child wasting or micronutrient deficiency, is a lack of a diversified diet with lots of fresh foods," says Lawrence Haddad, executive director of NGO the Global Alliance for Improved Nutrition. "So, undernutrition and overnutrition are really two sides of the same coin and that coin is poor-quality diets."
Still part of the problem
When faced with a challenging sustainability issue, particularly one carrying significant reputational jeopardy, being able to make a credible claim to be part of the solution and not part of the problem is paramount. The transition from traditional to western-style diets is generally viewed as the main cause of rising obesity in lower and middle-income countries, though migration to urban areas and lower levels of physical activity are also acknowledged as factors.
While there is much that food companies can do to support efforts to tackle undernutrition, the focus may well be on what they could do, or should stop doing, to help alleviate overnutrition, as remarks by UNICEF chief of nutrition Dr Victor Aguayo reflect.
The report "yet again highlighted that the most nutritious food is too costly and out-of-reach to millions of families", Dr Aguayo says. "This means that millions of children do not have access to the nutritious diets they need to grow, develop, and learn to their full potential.
"Families are forced to feed their families a diet lacking in diversity; and many increasingly turn to processed foods that are affordable, widely available, and heavily marketed – but often high in unhealthy sugar, fats, and salt."
Much more action is needed to improve the nutritional quality of children's foods.
This is not necessarily a value judgment about food companies. Aguayo stresses it is governments that need to do more.
"Much more action is needed to improve the nutritional quality of children's foods," he says, advocating measures such as the mandatory fortification of staple foods, nutritional standards for school meals, restrictions on the marketing of unhealthy foods to children, mandatory front-of-pack nutrition labelling, nutrient taxes, and subsidies on healthier foods.
"Individual companies can make a contribution by ensuring that their practices are fully aligned with children's rights," he concludes. "However, perhaps the easiest way to create a level playing field and see a sector-wide change to the way food is manufactured, promoted, and sold is for governments to develop, implement, and enforce better policies and regulations."
This view would naturally be echoed throughout the NGO community but Haddad believes the companies taking the most action on malnutrition should advocate actively for regulation because it "rewards the progressive company".
Assessing proactive engagement
The voluntary measures that multinational food companies are taking on malnutrition are independently assessed every two years by the Access to Nutrition Initiative (ATNI), which published its 2021 Global Index in July. The index scores 25 companies on seven criteria: governance, products, accessibility, marketing, lifestyles, labelling, and engagement.
Nestlé topped the rankings with a score of 6.7 out of 10, as it did in the 2018 edition, followed by Unilever (6.3) and FrieslandCampina (5.9). However, ATNI noted only one of the top ten companies improved its score from the previous index, suggesting the leading companies seem "to have slowed down when it comes to improving nutrition". The average score was unchanged from 2018 at only 3.3.
While the index differentiates the most progressive companies from what Haddad describes as "the laggards and the learners", he says it shows some companies perform relatively well compared with the others but "none of them does very well in an absolute sense".
Factors contributing to Nestlé's top position include its efforts regarding micronutrient fortification and increasing access to more nutritious foods. Marie Chantal Messier, head of food and industry affairs at Nestlé, stresses the importance of working collaboratively.
"We need more partnership between the private sector, civil society, and the public sector," Messier says, pointing to a programme in Ghana to boost awareness about which foods are a good source of iron and another with the Red Cross to improve access to fortified foods for vulnerable families.
System reset
As gruelling as the last year or so has been, 2021 offers an unprecedented opportunity for a reset that could put the global food system on a more sustainable trajectory. The summit will be followed by the COP26 climate conference, the outcomes of which will also be hugely significant for the agri-food sector.
The UN Food Systems Summit will take place during the UN General Assembly in September, the event bringing stakeholders together to discuss the critical sustainability issues affecting agriculture and food production globally, with a particular emphasis on getting the UN Sustainable Development Goal (SDG) 2 and other SDGs relating to food and nutrition back on track.
Messier sees the summit as "a great platform for people to come together, share views, and see how they can collaborate together to tackle malnutrition", with food companies in a position to play a major role by dint of their "unique abilities" in areas such as research and development and consumer insight. Meanwhile, a spokesperson for Unilever describes the event as an opportunity for "like-minded companies, organisations, NGOs, and others" to "collaborate and drive change".

Private sector engagement is crucial in tackling the critical systemic issues.
The summit will not only be an opportunity for dialogue, however. In the run-up to the event, the organisers initiated the "Zero Hunger, Nourish the Future" pledge, which will see companies and investment funds commit to aligning $5bn with existing commitments by governments, donors, and development banks aimed at ending hunger by 2030.
Like the SOFI 2021 report, the summit appears to be focused on hunger and undernutrition. However, Alan Brown of the World Food Programme says that the agenda will be addressing malnutrition in all its forms. Private sector engagement is crucial in tackling the critical systemic issues to be discussed at the summit, he asserts.
The pandemic has illuminated the duty of care governments, across the developed and developing worlds, bear to sustain people during times of crisis. By the same token, ensuring people have enough food is a welfare responsibility subcontracted to the private sector. But over recent years, expectations have been changing, with a growing sense that food companies have a responsibility not just to feed the people but to nourish them.