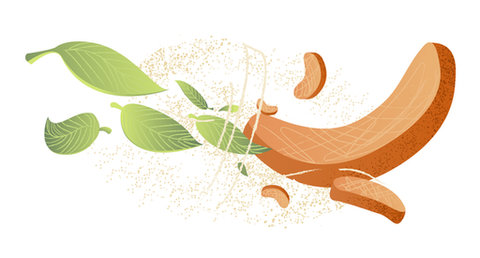 Welcome to the new edition of just-food.
A happy new year to all of our readers. The problems of the last year are still lingering ‑ and look to be going nowhere soon. In this issue, however, we look optimistically to the future as we highlight the growing world of alternative proteins. Could they be part of the solution to feeding a growing global population sustainably?

Plant-based has somewhat firmly taken on the mantle of the new 'meat-free marketing phrase' recently. Marketers are embracing the term in lieu of, the now somewhat socially abrasive 'vegan' category, but where the terms vegan and vegetarian traditionally hold an inherent 'healthy focus' for many, can the same be said for the new host of plant-based products entering the market? We look at the hurdles that the new wave of plant-based products must overcome for a health-conscious consumer.

Much has been made over recent months of fermentation in food production, which has been dubbed 'the third pillar of alternative proteins'. We look into how food manufacturers are using fermentation, and if a new generation of meat-alternative products made using cutting-edge fermentation processes start to simmer as investment dollars enter the nascent area.
Those who have opted to avoid dairy longer-term will be fully aware of the struggle to find good, dairy-free cheese products. "I wish I could be vegan, but I just love cheese" is a phrase many abstainers have heard multiple times when the matter arises in conversation, and to be honest: quality and taste have held back the market for plant-based cheese. We look at the improvements being made, asking if that can change in the future.
Elsewhere, a huge existing market for seafood, Asia presents a potentially lucrative opportunity for companies manufacturing plant-based alternatives. Challenges face the companies looking to reel in consumers, and though the market remains in its early stages there is confidence the region won't be a plant-based minnow for long. We learn more from the startups across the region looking to navigate these new waters.
Away from the plant-based field, it's impossible to think of the alternative protein space without acknowledging cell-based (lab-grown) meat. Since its inception, there has been much hype around the concept. The Singapore Food Agency recently approved the sale of cell-based chicken, further throwing the concept into the limelight. But as many who have been keeping tabs on the sector will tell you, the core problem is lowering the cost. We find out if cell-based meat can become an affordable product, and move beyond a novelty that's found on the menu of private clubs.
For this, and more, read on.
Peter Nilson, editor