investment | Meat alternatives
A big idea: investing in meat alternatives
Venture capital firms are ploughing more cash into alternative protein, looking to ride the wave of interest in substitutes to meat, seafood and dairy. Dean Best speaks to Andrew Ive, the founder of venture-accelerator hybrid Big Idea Ventures about the prospects for plant and cell-based proteins, what his firm can offer startups and looking for "world-changing" investments.
"We're looking for big ideas that will have global popularity. There's no point doing the right thing and having an impact across three people, all wearing dungarees and Birkenstocks."
Andrew Ive, the founder of Big Idea Ventures, a part venture-capital fund, part accelerator investing in alternatives to meat, seafood and dairy, has lofty ambitions.
"We're looking to invest in companies which will deliver great products to millions and millions of people around the world and have an impact on climate change, animal welfare and personal health.
"It's about a big idea that has global potential. That is one of the fundamental things we're looking for."

Creating an environment for the next generation
Big Idea Ventures, set up in 2018, is one of an increasing number of venture capital funds investing in the growing market of alternative protein. Dozens of funds are looking for a piece of the action, having either been launched specifically to back fledgling businesses offering substitutes to meat, seafood and dairy, or having pivoted to include these emerging sectors in their portfolios.
There's no question each fund will be looking for a return on their investments but Big Idea Ventures, Ive insists, wants to set about "solving the world's biggest challenges, by backing the world's best entrepreneurs".
Ive, whose career includes stints at companies including Procter & Gamble, Lloyds Bank and US software group Model N, jokes that the spark for Big Idea Ventures came from "sort of a mid-life crisis" as he approached his 50th birthday.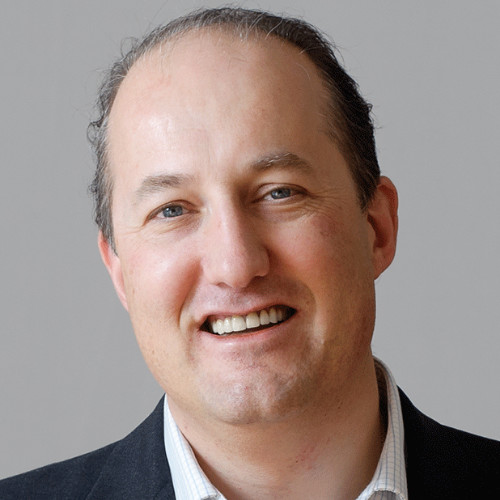 Andrew Ive, founder, Big Idea Ventures, Image: Big Idea Ventures
"I was thinking 'What can I do in the next ten years that's worthwhile? Is it still about making as much money as possible or are there other things that are just more important over the next decade and maybe something that's a bit more impactful?'" he says.
"Also, I've got a 17-year-old daughter who has basically been wagging a finger in front of my face for the last few years about how the world we're passing on to her generation is in a far less good state than when we inherited it – and she does have a bit of a point. I came to the conclusion that what I wanted the next ten years to be about was making as big an impact as possible."
The first set of issues on which Big Idea Ventures decided to focus were, Ive explains, "climate change, animal welfare and how we're treating animals in the food system and personal health", adding with a chuckle: "Something tiny, insignificant, little to get started with, obviously. We felt we could hit those things by increasing the velocity of people's movements towards plant-based foods."
Two-step investment model

Big Idea Ventures launched its first fund – dubbed the New Protein Fund – in 2019, closing with $50m to invest and with backers that include Singapore's state venture-capital fund Temasek, multinational plant equipment manufacturer Bühler and Tyson Foods, the US giant that is among the world's largest meat companies (and which was an early investor in Beyond Meat).
The venture firm holds twice-yearly accelerators in New York and Singapore. Before setting up Big Idea Ventures, Ive was managing director for Food-X, an international accelerator programme backed by its parent SOSV, another VC-accelerator hybrid.
"We're getting about 200-250 companies every six months applying for investment, specifically in the plant-based meat, seafood, dairy and cell-based space and we're picking the best ten every time we go through that cycle," Ive says.
"We've got three areas of focus. It's plant-based meat, seafood, dairy; cell-based meat, seafood, dairy; and then ingredients and technologies that will facilitate the growth of either of those first two categories and be force multipliers to the industry."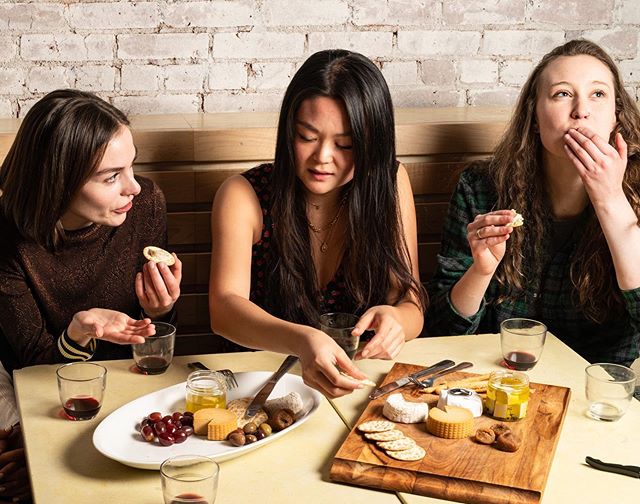 Grounded Foods are just one company who have received investment. Image: Grounded Foods.
Successful applicants to the accelerator receive an initial tranche of investment worth $200,000 in exchange for a 7% stake in the business.
"It's a standard deal," Ive explains. "They either see the value of what we bring or they don't. If they don't, then we're not going to change the deal for them". The accelerator lasts five months, during which, as well as the investment, a startup gets access to "mentors" and a workspace that includes an in-house kitchen for product development.
During those five months, Ive and his team decide whether to then put "VC-level funding" into a company. And it's this "two-step investment model", he says, that helps Big Idea Ventures minimise the amount of flawed investments that are, in reality, likely to be made when receiving applicants from hundreds of startups looking for backing.
"Typically when you put money in as a VC, you're putting in $1-2m. Our downside is $200,000. We then spend five months working with those companies. That has two key purposes. One to fundamentally help the businesses, and, two, to do five months or 800 hours of due diligence on those companies. Only after those 800 hours do we start thinking about putting in VC-level funding into those companies," he explains.
"In terms of that follow-on funding – i.e. putting in $1-3m, which we hope to put in later in the best companies – that valuation will be set by a third-party, by another investor that comes to the table fresh, looks at that company and decides what they think that company is worth and is prepared to put money in at a certain valuation."
So far, Big Idea Ventures has invested in 25 businesses, including Grounded Foods, a US-based firm specialising in plant-based cheese; Shiok Meats, a Singapore startup developing cell-cultured foods; and Zhenmeat, a Chinese business marketing alternatives to products such as pork and crayfish.
"We're looking for companies that have figured out how to prove their business. Often, that means they've got a minimum viable product, it's in the market, they've already got customers, they've already got some revenues. That's the ideal," Ive says.
Gambling on cell-based
He underlines, however, these attributes aren't shared by possible investments in the more nascent area of cell-based meat, seafood and dairy products. "On the plant-based side, more often than not, they've already got to market, they've already got some form of minimum viable product, and they're getting consumer feedback, they're iterating, they're optimising.
"On the cell-based side, there's not a company on the planet right now that is selling to consumers. It's all at the early stages of R&D," Ive says. "It's much more about whether the technology is innovative and whether they are doing something nobody else is doing."
The growing demand for plant-based alternatives to protein is in part driven by consumers – most pertinently meat eaters – looking for occasional substitutes into their diet for reasons of health. However, as the market grows, there will be more questions about the nutritional make-up of certain plant-based products. Campaigners in the UK, for example, have pointed to the elevated levels of salt in some meat-free products on sale in the country.
"We're getting smarter about it and we are investing in companies which are equivalent to third, fourth, fifth generation of this category as we evolve, and it's evolving very quickly," Ive says. Bühler's recent entry into Big Idea Ventures' fund will help in this regard, he adds.
The Swiss giant already runs an innovation facility in Singapore with ingredients major Givaudan focusing on the development of plant-based products. "Bringing in companies like Bühler and Givaudan and other experts, who really understand how ingredients perform together from a processing perspective, is one of the ways we're able to get smarter about ingredients, process and flavourings," Ive asserts.
Covid has changed my way of thinking quite dramatically
The possible trajectories for global meat intake and for the consumption of alternatives is regularly discussed in industry and investor circles – with sometimes outlandish predictions; in June, the founder and CEO of US meat-alternatives group Impossible Foods forecast plant-based food will "completely replace" animal products within 15 years.
One report, however, that is often cited was that published last year by US-based consultancy Kearney, which predicted cell-based meat would account for 35% of global meat consumption by 2040, with "novel vegan meat replacement" – those made with plant-based inputs – 25% and conventional meat 40%.
Big Idea Ventures' investments so far have featured backing for both plant-based and cell-based startups despite Ive's initial doubts over the latter in a particularly important market.
"When I started this whole thing, my prediction was the US market would never go cell-based because they're so, sort of, anti-GMO that anything cell-based is perceived, rightly or wrongly, as GMO or super-GMO and no consumer will ever walk into a grocery store in the US and buy a piece of meat that's [cell-based]. Covid has changed my way of thinking quite dramatically," Ive says.
Food safety: more important than ever in a post-covid world
The pandemic, he asserts, has started to erode confidence in the supply chains for traditional animal protein, particularly "the cleanliness of it and the ability to screen out pathogens, and so on". However, he also argues the virus has also highlighted possible issues for the supply chains underpinning plant-based products.
"We've seen with the shock to the system of Covid that neighbours stop sending raw ingredients, borders start closing down, things start happening," He says. "That means that plant-based unfortunately is not a food secure product, if there are shocks to the system, which potentially there's going to be more of moving forward."
Forecasts are hard to make, and let's remember, as Ive says, no cell-based protein products are actually in the market. However, it is this kind of scenario-planning that could be critical in the type of returns VC funds could make from the great rush to alternative proteins.

There's going to come a point where the efficiency, and the cleanliness of the cell-based industry will be what allows it to become more and more relevant to us as a food source.

Ive underlines how these are only his predictions, but he adds that "it's possible there will come a point where consumers will look at cell-based meat and understand it's a completely clean environment, the ability to screen out pathogens and so on is incredibly high and it gets more and more efficient as we get smarter about it".
"It doesn't require land. It doesn't require water inputs. It doesn't require feed. It doesn't require all of the kind of resources that the traditional animal protein industry requires. There's going to come a point where the efficiency, and the cleanliness of the cell-based industry will be what allows it to become more and more relevant to us as a food source."
Ive, who is based in the US, argues it could be "tough" for cell-based meat to gain traction in the country. "There are pressure groups in the US, in terms of farmers and ranches and others, who will see this as a threat. One interesting thing about Asia, by the way, is they don't have any of the hang ups that the US has around cell-based meat."
Applications for the latest Big Idea Ventures accelerator close on 4 September, with startups invited to register for the programme in New York or Singapore. On occasion, Ive reflects, he may have to read an application more than once for a startup's potential to become clear.
"The strange thing is it's not always obvious. I'll look at companies and it will take me two or three times to read their application, then there'll be this 'aha' moment that gives me a kind of prickle on the back of my arm and I'll be like, 'Oh my God'. Now I see what these guys are talking about and, if they actually can deliver on it, it's world changing,'" he says.
"We're looking for that realisation that kind of almost makes us suck our breath in, that if that company can do what they have the potential to do, it's going to make a significant difference."