In April, Kraft Heinz launched a direct-to-consumer (D2C) service in the UK to cater to shoppers reluctant to go into stores or unable to secure delivery slots with the country's major supermarkets.
'Heinz to Home' was such a success the US giant plans to make it a permanent fixture, Jean-Philippe Nier, head of e-commerce for Kraft Heinz's business in the UK and Ireland, tells just-food.
Kraft Heinz started out offering deliveries of products such as baked beans and tomato soup bundled as a package but, following feedback from customers, expanded the service into ketchup, salad cream, mayonnaise and barbecue sauce.
Meals and snacks for toddlers were then introduced and, in June, with Father's Day approaching, a personalised application whereby individual names could be displayed front-of-pack on some of those products, was added.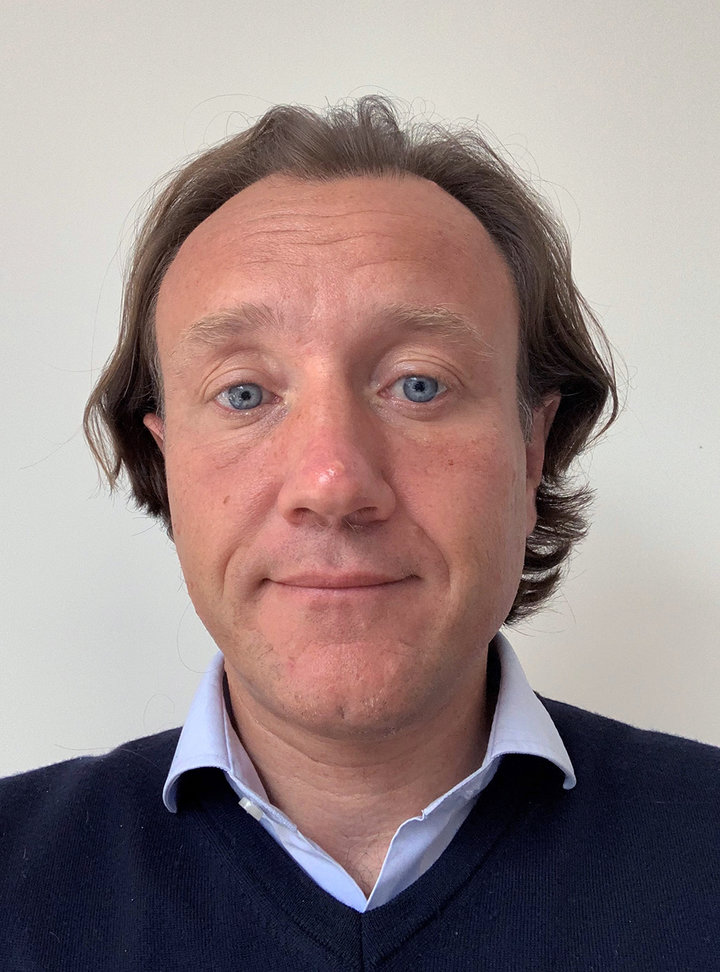 Jean-Philippe Nier
Image: Heinz
Why did Kraft Heinz choose to launch its direct-to-consumer service?
It was born because we saw and heard on social media that a lot of people were struggling to access our brands, not because they weren't available but more because people didn't actually want to go in-store and also because people who didn't want to go in store couldn't get online delivery slots from any of the retailers.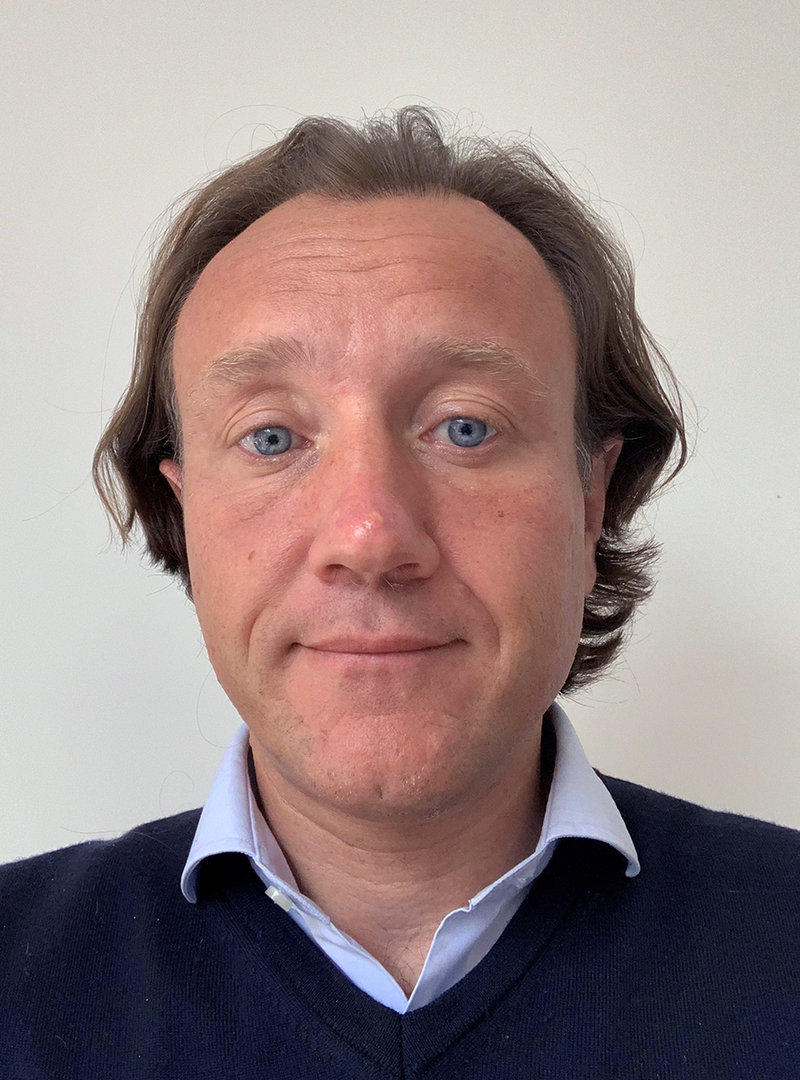 Jean-Philippe Nier
Image: Heinz
How did you go about setting it up?
What was really important for us was to do it with purpose. So we found a way to do it which was to partner with a company called Blue Light Card (a discount service for emergency workers in Leicestershire). They loved the idea and said 'we want to partner with you'. We went live with a very simple proposition, which was to offer bundles of our products – tins of soup, beans and pasta – with free delivery for Blue Light members.
We built the website and the capability and fulfillment in just under three weeks. There were two key elements: one was internal. There were four of us, [working] on top of our day-to-day jobs, but it was cross-functional between ecommerce and marketing. And we really tried to work like a startup so decisions could be taken very quickly.
We said we would work on the concept of a minimum viable product, something from day one that might not be perfect but it will be enough to launch and then we will improve it day-on-day with the data we are going to get from the consumer.
The second element was to make sure that we work with experts on direct-to-consumer because creating a D2C website for big corporate companies is always a challenge. We are very good at sending trucks to big retailers but we are not good at delivering a single parcel to the consumer.
We partnered with a company called Good Growth to develop what I call the front-end for the website, and another company to help us with the fulfilment, Clements Create. We worked with those two partners to help us do something pretty quickly.
What was the response like from consumers?
Straight away we were very positively surprised, the feedback was very good. It drove a lot of traffic to our website and we also had amazing feedback from our consumers on social media. That was very encouraging because direct-to-consumer is very challenging.
In the next couple of weeks, we listened to what people were saying on social media channels and they were saying: 'We would like to have a little more choice, we would like to access your sauces, we would like to access your baby products'. We listened to them and created two new bundles – one for our sauces and one for our baby range.
Was the intention just to fill a gap or will D2C become a permanent feature?
Everything was very much created at base, so we didn't really have time to think about the long-term strategy, if it's going to work in the future, etc. We created this in the context of the pandemic.
But, given what we are seeing now, I am very confident that Kraft Heinz can lead in the long term, we just have to adjust and adapt our proposition. We know how we want to use this platform – the first one is to make sure that this is going to be a differentiated proposition.
We are not a retailer. This website is not here to compete with the retailers but I think it's got a role to play for a differentiated offer and a more personalised journey for our consumers. The best example is that we launched a personalised product where you can personalise most of our products with your name, and again we had really good success.
If you look at the behaviour we have seen during the pandemic, consumers are definitely switching more and more online and we see it through our online partners and online retailers as well, where there's a massive increase in sales. People will be more prepared to order directly from manufacturers than they were before.


What does the future hold for the service?

The long-term window of this platform is to get closer to our consumers. We've got a lot of ideas to create more bespoke products for this website. Longer term, we see real value in this channel to be an insight and data channel for us. It's amazing, the amount of data you can collect on your shopper – feedback from them on products they want to see – where we can test and learn. It could be trying new products, getting feedback from our consumers and then scaling it and launching it into the market.
I don't have something [product] specific in mind but there are occasions where you can do different things, you know seasonality if you look at the calendar with Father's Day, Mother's Day or with Christmas.
We started in the context of the pandemic without really knowing what would be next. I think the only thing that we might change online is to make this website sustainable in the long term. We will have to offer something different. If it's just something you can find at the retailer then there's no point; there's no benefit for the shopper.
What are the advantages of operating a D2C channel?
When you've got your own platform you can see live data of what's happening on your website, how people interact with the product, how many times they see a page, how much they convert, etc. So there's a lot of information you get in terms of how they behave. And we ask 'why did you not purchase?' and they give us a lot of feedback. It's incredible how much time people take to reply to surveys.
Can you quantify the success in terms of customer numbers or sales?
No, unfortunately. I can't legally share that. But, overall, very good traffic for direct-to-consumer at the early stages driven mainly by all the PR we had and the very positive feedback from consumers.
Why has it taken an event such as Covid-19 to prompt more food companies to set up D2C services? Why has it become more critical now?
There are two main reasons. One is the shopper. It's convenient for them even if they already shop online, they receive everything at home. I think what the pandemic has changed is that people realise that actually it's OK to receive different parcels from different suppliers and, with everyone initially expecting next-day delivery during the pandemic, people have started to be a bit more patient.
The second one is from the companies themselves. A lot of companies in FMCG have been talking about: what we should do, direct-to-consumer? And they talk about it, and every time they ask,'what are the pros and cons?' and they just never do it because they don't want to take the risk.
But what's the risk at the end of the day? Let's do it and make it simple. I had massive support from our leadership team. Big corporate companies sometimes make it difficult for themselves to go into D2C because it's not easy.
Do you see D2C becoming a big cash generator for Kraft Heinz?
It's very hard to say because we are really at the beginning. If you ask my view, I don't think it will ever be a huge channel but it will play a very different role for us.
How do you differentiate D2C from other Kraft Heinz services?
It's the same product coming from the same factories that we deliver to our fulfilment partner, Clements, and then they put the bundles together. That process is fairly simple. You just need to adapt some of your accounting processes internally.
I'm going to be very honest – it's a success but, compared to everything else in Kraft Heinz, and the millions of cans that we sell, it remains still small.
What advice would you give to other companies looking to set up D2C?
The first advice I would say is don't overthink it. Just do it, and in an agile way. Do it with speed, try to solve the consumer problem, and I think that's what happened here. We were solving a consumer problem and that is why we had really good success.
Work very cross-functionally to engage different functions – supply chain, marketing, legal. Work with experts as well, don't always try and do everything on your own because direct-to-consumer is a very specific business.