LEADERSHIP AND GLOBAL RECOGNITION IN HIGH PRESSURE Processing
Hiperbaric is the world's leading company specialized in industrial equipment for High Pressure Technologies. Since 1999, we have been an international leader in the design, manufacture and marketing of High Pressure Processing (HPP) industrial equipment for food and beverages with industrial machinery installed on five continents.
HPP Food and Beverages: Fresh-like, clean label and source of nutrients
Meet HPP, the non-thermal technology for the preservation of minimally processed foods and beverages, which extends shelf life and guarantees food safety.

What is HPP Technology?
High Pressure Processing is a cold (5ºC - 20ºC) food and beverage processing technique based on the application of high levels of pressure transmitted by water.

Which products apply HPP?
HPP Technology can be applied to a wide variety of food and beverages. Guacamole, juices or meat products have been the most prominent in recent years.

What companies use HPP Technology?
Companies in food and beverage sectors, companies offering HPP processing services (tolling) and recently in the pharmaceutical and biotechnology sectors.
HPP Technology Applications
High pressure processing (HPP) technology is an innovative technology recognized by food safety agencies around the world. Thanks to the three decades of international research and application, this technology has positioned itself as the most effective solution for preserving food and beverages.
A large range of food and beverages can be processed by HPP.
HPP Equipment
Hiperbaric have the widest range of high pressure processing equipment on the market both for application to packaged products (In-Pack) and for the processing of bulk drinks (In-Bulk).
Hiperbaric 55:
Its compact size optimizes space.
Perfect for SMEs, R&D centers, seasonal products and large batch testing.
Its advanced design offers the longest life for the yoke and vessel.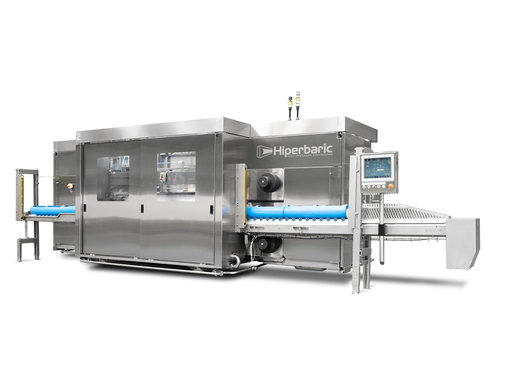 Hiperbaric 135:
The Hiperbaric 135 has become the fastest industrial HPP machine in the world. World's fastest Industrial HPP equipment.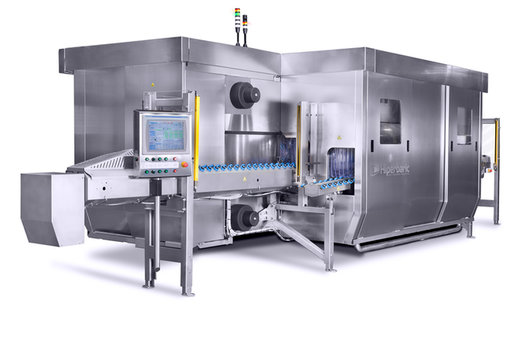 Hiperbaric 300
Hiperbaric 300 is the most suitable equipment for medium-high productions
Lowest production cost in the market.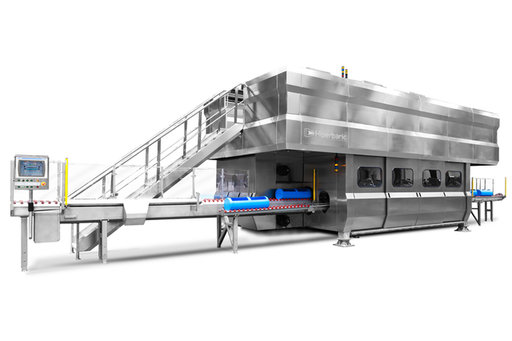 Hiperbaric 420
The Hiperbaric 420 is the best-selling HPP machine in the market
Hiperbaric 420 can be configured as standard (intensifiers installed on floor) or integrated (intensifiers installed above unit).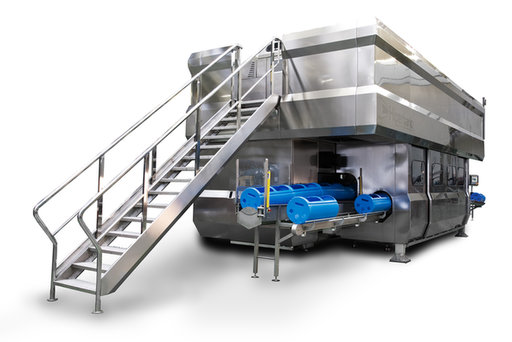 Hiperbaric 525
It is the largest and most productive HPP system in the world. Its advanced design offers the longest lasting yoke and vessel on the market.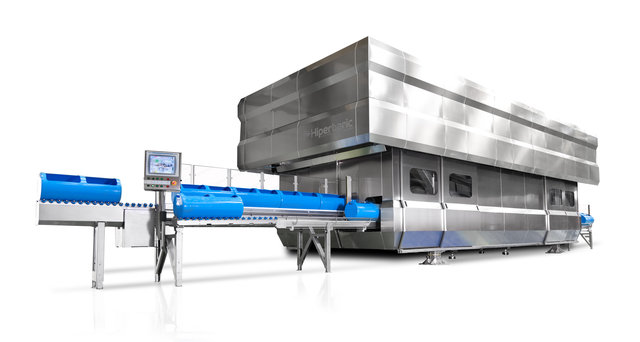 Discover HPP in-Bulk
HPP units used for the processing of large volumes of liquids prior to packaging.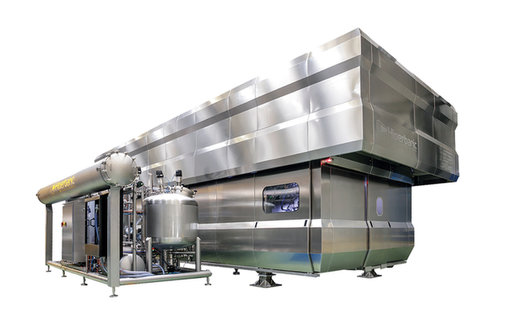 HIPERBARIC SPAIN

C/ Condado de Treviño, 6,

09001 Burgos
T: +34 947 473 874
HIPERBARIC USA

2250 Nw 84th Ave Unit 101,

Miami, FL 33122
T: +1-305-639-9770
DELEGATIONS

Hiperbaric Asia
T: +65 984 890 87
Hiperbaric México
T: +1 305-639-9770