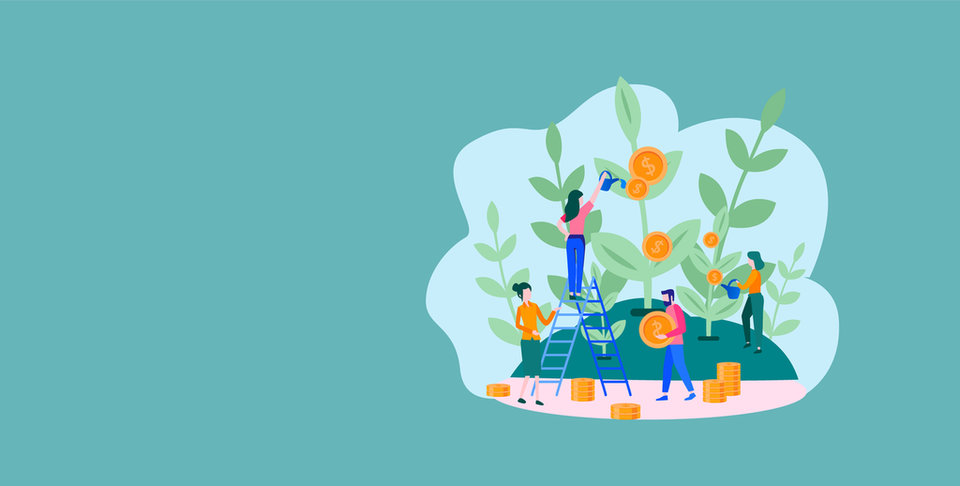 Reformulating the alphabet soup of ESG reporting
Tangible progress is, at last, being made towards establishing global standards for sustainability reporting, with implications for food manufacturers that have led the way on sustainability and those that have dragged their feet. Ben Cooper reports.
A
s full attention returns to the climate emergency and companies face increasing investor scrutiny in relation to climate-related risk and other important environmental, social, and governance (ESG) criteria, a breakthrough in how companies, in general, report on carbon emissions and sustainability metrics is more than timely.
Tangible progress towards establishing globally consistent and comparable sustainability reporting standards has, to say the least, been a long time in coming.
However, the past year or so has seen developments, the most recent being the International Financial Reporting Standards Foundation's (IFRS) plans to create a sustainability reporting standards board to operate alongside its existing International Accounting Standards Board.
A diverse landscape
"There is a need for greater standardisation," says Aarti Ramachandran, head of research at the FAIRR Initiative, a UK-based investor network that advises on ESG risks and opportunities associated with intensive animal agriculture.
During the 15 years she has been working, ESG reporting has steadily evolved, Ramachandran continues. "But certainly I think it has taken on a mainstream urgency in the last year or two and that is going to drive the standardisation that's required."
The significance of the IFRS becoming involved in the long-running challenge to create globally applicable sustainability reporting standards is hard to overstate.

An independent, not-for-profit organisation, the IFRS is the effective custodian of the rules governing financial reporting by publicly-listed companies across the world. The IFRS Standards are mandatory in some 140 jurisdictions and permitted in many more.
That said, the IFRS process is not speedy. The IFRS expects to make a final determination regarding the formation of a sustainability standards board prior to the COP26 conference in November.
While significant change is in the offing, for now, ESG reporting will continue in its current amorphous form and consolidation will be gradual.
There are some notable policy drivers acting on ESG reporting too. The EU's Non-Financial Reporting Directive is scheduled to come into force in mid-2022, while President Biden is hoping to tighten rules on ESG reporting in the US as part of his environmental policy agenda.
While significant change is in the offing, for now, ESG reporting will continue in its current amorphous form and consolidation will be gradual. Furthermore, the IFRS has made clear any framework it creates will focus at the outset on climate-related reporting, while working towards meeting investor needs in relation to other ESG criteria.
The patchwork of certification schemes, standards-setting bodies and other entities that populate ESG has been disparagingly characterised as "alphabet soup". On the other hand, while there may be some overlap between different concepts, the proliferation also reflects the successful development of numerous solutions to a wide range of challenges.
Dr Maarten Biermans, head of sustainable capital markets at Netherlands-based financial services group Rabobank, whimsically suggests, with that in mind, it should not be denigrated. "Alphabet soup is my favourite soup," he quips, "and I can't understand why everybody is always so negative about it."
Existing methodologies and concepts also represent the foundations on which universal reporting standards are likely to be founded.
The IFRS stated its initial work on climate-related reporting standards would "build on existing frameworks", alluding to the work of the Financial Stability Board's Task Force on Climate related Financial Disclosures, and the alliance forged by five standard-setting organisiations: CDP (formerly the Carbon Disclosure Project), the Climate Disclosure Standards Board, the Global Reporting Initiative, the International Integrated Reporting Council, and the Sustainability Accounting Standards Board (SASB).
Industry-specific metrics
Like its alliance partners and many other organisations specialising in sustainability reporting and analysis, SASB contributed to the IFRS consultation and was one of the organisations to advocate creating industry-specific standards to take account of significant variations from sector to sector.
"We certainly support the IFRS SSB [Sustainability Standards Board] taking an industry-specific approach because we see that the industry issues that have a financial impact really differ by industry," a SASB spokesperson says.
Were the IFRS process to incorporate industry-specific standards in due course, the food industry would likely benefit given the highly specific or unique challenges the sector faces, notably in its agricultural supply chains and in relation to health and nutrition.
"It may be that for certain metrics it only makes sense that certain sectors report against them," says Alison Bewick, head of group risk management at Nestlé.
"We have a large greenhouse gas footprint but we also have a tremendous opportunity to improve the ability of the environment to absorb carbon as well. So I think there's a piece around tracking the challenges and the risks and then there's the piece around being able to track as well, with clear and fair rules around carbon storage, carbon removal, and absorption as well."
While methodologies and reporting standards relating to greenhouse gas emissions have received much attention and are among the most highly-developed ESG metrics, measurement of carbon capture or sequestration is by comparison in its infancy.
Its significance for food companies, however, means that they have a particular interest in accelerating progress on the measuring and reporting of carbon capture to ensure it becomes part of a global standards framework at the earliest opportunity. This may well be easier to achieve if it is a standard specifically designated for the food industry.
Supply chain metrics tend to be the hardest in relation to quantification because every company's supply chain varies significantly.
Eric Soubeiran, vice president, nature and water cycle at France-based food giant Danone, also identifies carbon capture as a key criterion for food companies, adding agriculture's ability to sequester carbon is an "incredible opportunity for the world".
Soubeiran also sees supply-chain traceability, land-use optimisation and biodiversity protection as "critical key performance indicators" for the food sector in relation to sustainability reporting.

"The capacity to protect biodiversity... is also a very complex one because it is by definition multi-factorial," Soubeiran explains.
Measuring supply-chain impacts will generally be a complex task for food companies, according to Devon Bonney, sector lead for food and beverage at SASB. "In the food and beverage sector in general there's a very complicated supply chain. And so, supply chain metrics tend to be the hardest in relation to quantification because every company's supply chain varies significantly."
Level playing field
If the IFRS proceeds with its plans, it will mark a significant milestone but Nestlé's Bewick highlights the importance of common reporting standards being mandated, something that is particularly important for food companies investing heavily in sustainability.
"We are very supportive of convergence and harmonisation when it comes to [sustainability] disclosures and metrics," she says. "It's very much needed. We're looking for a framework that helps to provides more of a level playing field because, for most jurisdictions, we're still in a situation where it's voluntary."
The IFRS seems certain to limit itself to climate-related disclosures at the outset but Biermans at Rabobank believes the priority is to make a start. "We don't have time to sit around and make it perfect," he says. "We need to start and what you will see moving forward is a system that is suitable for expansion, for adaptation and refinement."
So, it may be some time before the alphabet soup is reduced from the chunky minestrone being served today to something more digestible. Ending up with a crystal-clear consommé, however, seems unlikely. The sustainability arena is a magnet for initialisms and acronyms and will remain so but, crucially, meaningful progress may be being made towards eradicating the BS.