Scroll down to read more ∨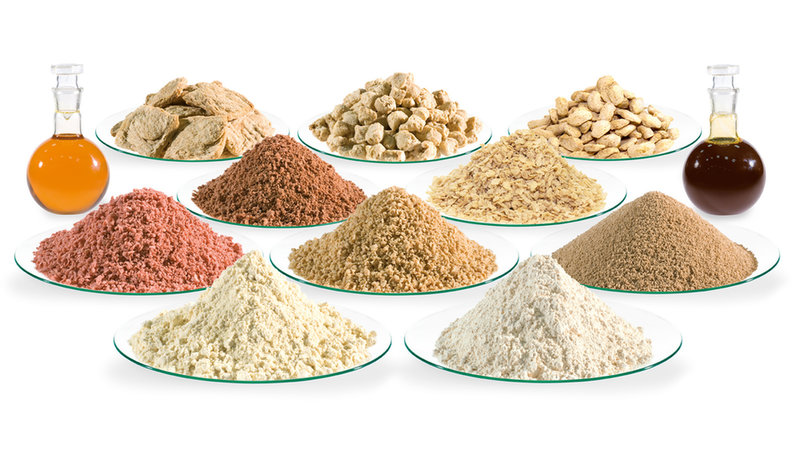 Sojaprotein is the largest soybean processing factory in Serbia, and thanks to the diversity and quality of its products and a processing capacity of 250,000 tons per year, it also ranks among the most important soybean processors in Europe.
The export (in more than 65 countries) to European Union, CEFTA and EFTA, Russia, Turkey, Australia, USA, South America, the Middle East and North Africa, has certainly been assisted by the implementation of numerous quality standards. These include the ISO 9001, ISO 22000, ISO 14001, OHSAS 18001, GMP+, KOSHER and HALAL certificates; while the Non-GMO Identity Preserved (IP) certificate - confirming traceability of origin and the conservation of genetic purity - holds a special significance.
As a member of the "Danube Soy Group", we fully adhere to all rules and regulations in regards to protecting the environment and the sustainability of soy farming.
Sojaprotein uses exclusively Serbian NON-GMO soybean varieties created through selection at domestic seed institutes.
In Serbia both production and trade of genetically modified soybean is forbidden by law.

Member of SEDEX (Supplier Ethical Data Exchange) – compliance to responsible and ethical business
Sojaprotein products for human consumption are intended for meat processing, confectionery, baking, pasta and pharmaceutical industry.

FOOD application products:
• Full-fat and Semi-fat flours
• Defatted flours and grits
• Functional mixtures
• Textured flours (TSP)
• Soy protein concentrates (SPC)
• Textured soy protein concentrates (TSPC)
• Soybean oil
• Soybean lecithin