Are meal replacement products the new convenience food?
Meal replacement products claim to disrupt food consumption by offering all the nutrients people need. Berenice Baker looks into the offerings of Huel, Soylent, and Saturo, compares their UK market performance and asks if they offer a healthy alternative to traditional convenience food.
A glance at the website of any meal replacement brand suggests the target audience is outdoorsy millennials too busy having adventures to bother with preparing and eating meals. But they're just as likely to be used by busy office workers eating at their desk, or dedicated gamers who want a quick, complete fix for hunger pangs that are a healthier alternative to fast food. And in keeping with current eating trends, they are largely vegan and claim to have minimal environmental impact.

Huel was the first big brand to launch in the UK, followed by US titan Soylent, with Austrian start-up Saturo recently joining them in the ring. We take a look at what each of them has to offer the consumer looking for a new level of convenience in their eating habits.
Huel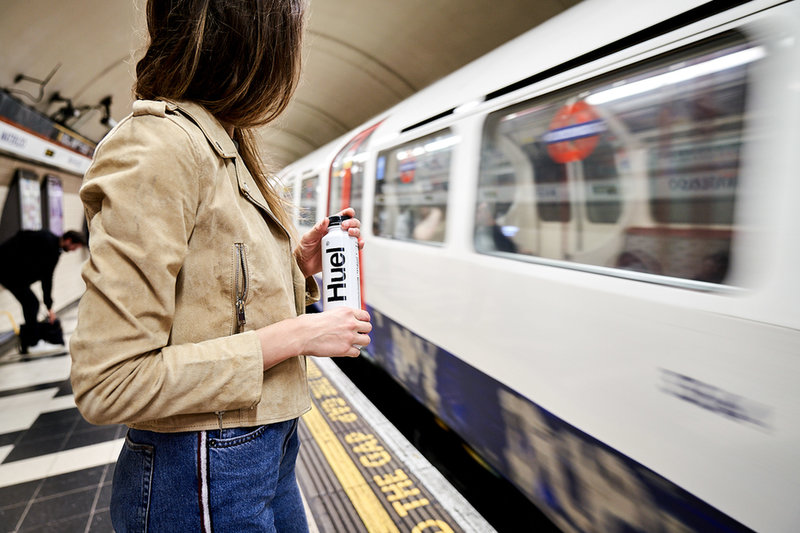 Huel, whose name is a portmanteau of "human fuel", launched in the UK in 2015 and is currently on sale to over 80 countries from one website. Huel cofounder Julian Hearn has bold aims for the company.

"I want the Huel brand to be bigger than Red Bull," he says. "Huel is a nutritionally-complete product whereas Red Bull is just a stimulant, so why shouldn't we be bigger?"

While Huel launched after Soylent had become established in the US, Hearn says it was developed entirely independently.


"My previous business called Bodyhack helped me find a diet that worked for me and my fitness goals, but it involved many hours in the kitchen preparing food from scratch and meticulously weighing out all of the ingredients," he says.
"It made me think - how can I make this easier? I was using protein shakes at the time, and wanted to create something equally as convenient that was nutritionally complete. In 2014 I partnered up with James Collier, our head of nutrition, and we launched Huel a year later."

The company has sold over 40 million meals; it raised £20m investment in October 2018 and was set for estimated revenues of £45m by the end of the year. However, Hearn is determined that nutrition and profit shouldn't come at the expense of the planet.

"Sustainability is a core component of our mission, which is to make nutritionally-complete, convenient, affordable food, with minimum impact on animals and the environment, and is at the forefront of all of our business decisions," he says.
The prospect of 'synbiotic' products combining both pre and probiotic elements should be considered for potential benefits.
Soylent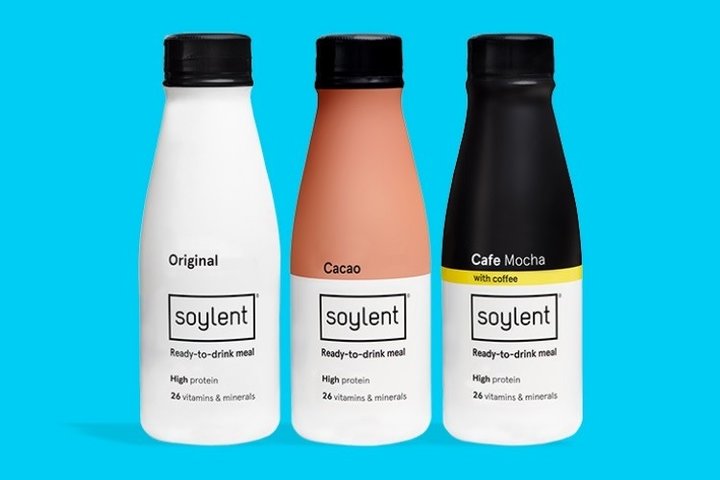 Soylent launched in the US in 2014 and went on sale in the UK in September 2018, mainly via Amazon. Soylent targets people who find themselves in situations where they don't have access to convenient, affordable and sustainable nutrition. It calls this situation a "food void", and cites a 2016 study from Harris Interactive which shows that nearly 60% of people living in the UK are skipping meals or snacking throughout the day.

"Soylent can help these consumers be more productive by providing them with a meal solution that they can feel good about," says Soylent vice president Andrew Thomas. "In the USA, our product has proven to be a big hit amongst gamers, students and urban millennial achievers, all of whom are working hard to be successful in their fields. We have noticed that these same groups face the same 'food voids' in the UK."

Soylent's initial crowdfunding campaign raised $3m in pre-orders, the largest crowdfunding campaign in history for a food or beverage product. It is currently available in the US and the UK, and while it has expansion plans to meet the high demand for its products in other markets it is yet to confirm its next move.

Like Huel, it showcases its environmental credentials, using fewer resources than livestock-dependent food. Its packaging is recyclable and it uses HDPE bottles for its ready-to-drink beverages, which has one of the highest plastic recycling acceptance rates.
Saturo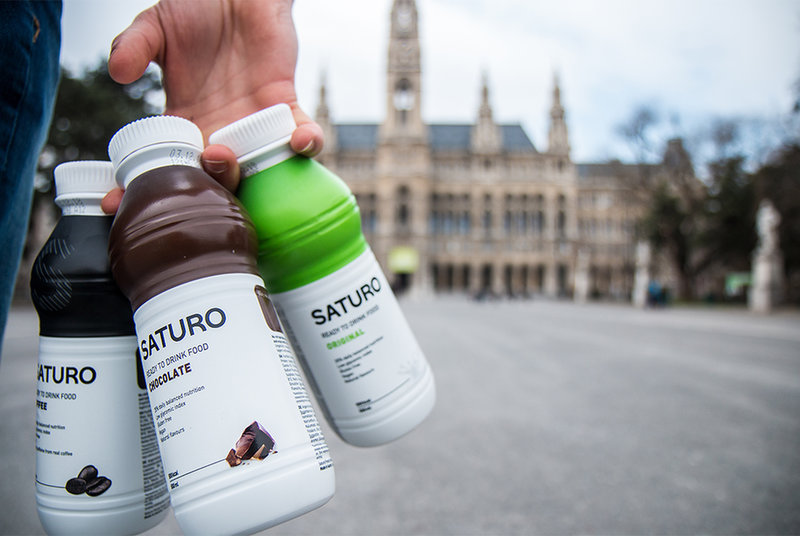 Austrian start-up Saturo was founded in March 2017 and its product range is sold in the EU including the UK, Switzerland, Norway and the UK.

Saturo CEO Hannes Feistenauer says: "We have a diverse range of customers and we won three awards in three very different segments: we were rated best in a consumer product testing platform for 'space food' and medical food but also won best new beverage for sports and active nutrition 2017 and best liquid food 2018. Most of our customers are office workers and work in IT, management, lawyers or as doctors."

Feistenauer says that Soylent is leading in the US, but Saturo's strongest market is in Europe; and while Huel is performing well in powders, its ready-to-drinks to not match Saturo's range and experience. He adds that Saturo has several product developments underway.

"We are a full-range provider with ready-to-drinks, bars, and powders and continue to expand our product range to offer additional benefits, different flavours, and lower prices due to economies of scale," he says.
It's important that consumers understand that all those nicely labelled containers on store shelves are not vetted by the FDA.
Is it a healthy alternative?
Despite their nutritional credentials, personal trainer Sarah Overall of Sarah Overall Fitness & Nutrition says she'd rather her clients didn't depend on meal replacements.
"First of all, they're highly processed; a lot of the nutrients in them are artificial," she says. "I can't say everybody should avoid artificial nutrients as there's an ongoing scientific argument about that, but they also have fillers in – if they say no added sugar, the chances are they've got artificial sweeteners in, which is not great."
"If somebody's struggling to have a healthy diet, they don't re-educate you towards one. I'd also argue about the convenience of some of them because you have to mix them up – is it more convenient to do that than grab an apple and a few almonds?"
Melissa Kuman, AKA The Delicious Nutritionist, has worked with M&S and Waitrose and now helps individuals to choose a healthy, balanced diet.
"Consuming meal replacement shakes don't teach you about the importance of nutrition and cooking, which I believe is the biggest problem with society currently," she says. "The very mind-set of giving up normal meals and swapping them for a snack bar or a shake can be depressing, socially isolating and difficult to maintain long-term."
The global market for prebiotics is predicted to reach $7.91bn by 2025