Faravelli is an Italian company with a cosmopolitan soul.
The company was founded 93 years ago in Milano, Italy, thanks to the entrepreneurial skills of Mr. Giusto Faravelli, who in 1926 founded the company that still bears his name, initially selling raw materials and specialties for the photochemistry sector.

Over the years the company underwent an exciting and fast-pace growth both in the business scope and at geographical level, which eventually led to the current structure: nowadays you can find Faravelli in Italy, Germany, Czech Republic, Spain, China and the US, serving the food, nutraceutical, pharma, cosmetic, animal nutrition and fine chemicals industry.
The business approach has completely evolved over the decades as well: the company is not "just" a distributor, but aims at offering an integrated approach to distribution that is made of extensive commercial and technical support and a large range of complementary services (e.g. just-in-time delivery, product mixing, formulation, repackaging, market intelligence support and much more) specifically meant to bring more synergies to customers' advantage.


Faravelli success in the distribution and marketing of raw materials is based on a peculiar and very efficient step-by-step process, starting from a selective choice of their suppliers.


Since the very beginning the company has worked to build strong and valuable partnerships, based on mutual confidence and mutual satisfaction: all our partners are market leaders with a global reputation, to guarantee outstanding quality, innovation and flexibility.


Among the sectors served, food is one of the most important and long-established.


Faravelli Food Division is active in Italy, Germany, Spain, Czech Republic and the US; each of the branches offers a list of products and ingredients studied to meet specific regional market expectations.


Faravelli ingredients include a broad range of sugars, intensive sweeteners, hydrocolloids, fibers, antioxidants, vitamins, proteins, stabilizers, thickeners, preservatives, antimicrobials, inactive yeasts and extracted yeasts, leavening agents, flavours and functional systems.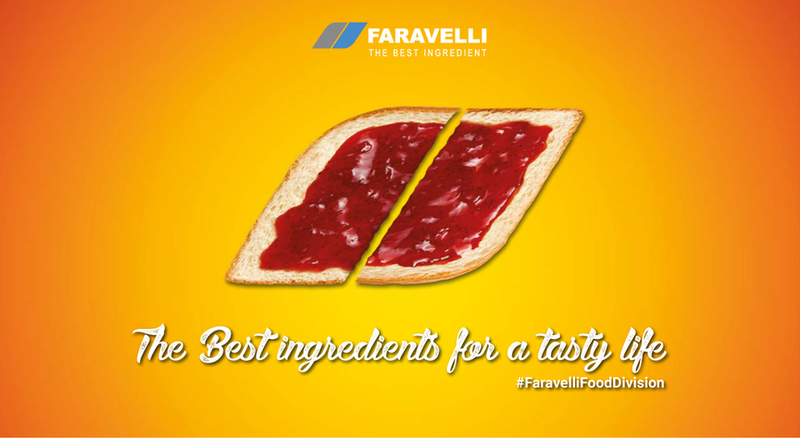 An integrated approach to distribution
FARAVELLI aims at being a strategic partner able to support customers in every aspect of the business make them more successful. That is why the company has developed a range of complementary services specifically meant to help customers in their business, such as the in-house Application labs.

They support customers and principals in the development of new recipes/formulations, studying ad hoc formulations, and proposing a practical example of the result.
In fact, Faravelli in-house Food Application Lab is a highly innovative research centre completely dedicated to providing a stronger and technical support to food industry operators.

It is the place where recipes, prototypes and formulations are developed in strict collaboration with the customers' R&D teams, a crucial prerequisite for the success of a project.

The Lab is a sort of modern atelier where new ideas and concepts are studied, and the place where ideas are brought to life. The work station features high-tech machines performing according to cutting-edge technology processes.

The Lab is also the place where Faravelli develops its branded functional systems, proposed on the market under the FARA® brand. FARA® functional systems are based on stabilizing and emulsifying agents and are suitable for any recipes and applications requiring water, like for instance ice creams, sauces, confectionery or meat products.

They help food formulators define the structure and texture of finished products and contribute to the organoleptic optimization and shelf life stability. The added value guaranteed is not "limited" to improving the quality of finished products, as they simplify the phases of research and development, quality control and approval of raw materials, with major economic, practical and operational advantages.

FARA® Functional Systems provide the keystone to combine ingredients and industrial processes, and make ideas become feasible and cost-effective.
Offering the Best ingredients for a tasty life, FARAVELLI is the Best Ingredient for food operators' business!