About SWEETHOUSE:
SWEETHOUSE provides patented German Technology and supports initiatives to reduce and replace sugar in the beverage and food processing industries.
SWEETHOUSE offers Sweetening Systems Qorus® Dolce, providing sugar like taste & international technical support to partners and customers.
SWEETHOUSE has more than 60 years' experience in application and development in areas such as beverages, dairy products, confectionery, ice cream and beyond.
SWEETHOUSE aims to fight obesity and diabetes by reducing the sugar content of beverages and food while maintaining a pleasant taste and character.
SWEETHOUSE's comprehensive Qorus® Dolce portfolio offer food and drink manufacturers saving costs and keeping recipes lean and simple.
SWEETHOUSE is active as well in research and development of new sweeteners for the future. Get the latest news!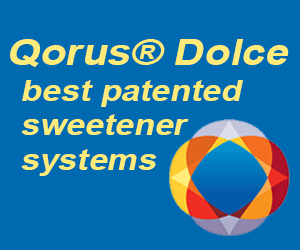 Create Consumer's Choice …
SWEETHOUSE offer it's QORUS® DOLCE Sweetening System technology based on close cooperation with Technology Leaders in the Sweetener Industry. This allows access to selected high quality materials, like Stevia Specialities, Monk Fruit Specialties and highest qualities of AcesulfamK, Sucralose and beyond.

QORUS® DOLCE patented Sweetening Systems facilitate quick application and decrease time-to-market. Target is, using as less sweeteners as possible plus some specific natural flavours.
In conjunction with all other recipe ingredients, taste characteristics of formulations can easily being optimized, in reducing certain bitter-notes, off-notes or very lingering characteristics.
SWEETHOUSE provides as well multiple consultancy services based on senior technical expertise. One example is sourcing and recommending independently natural flavourings and other recipe ingredients to create formulas with outstanding taste characteristics. This knowledge allows manufacturers support in renovating recipes plus improving key nutritional values in their products or the development of totally new concepts & recipes.
SWEETHOUSE mission is, to get more healthier products with pleasure in Taste, because it's the magic, bringing the right tools and technologies together!
Visit us at the Gulfood Manufacturing Exhibition
29th-31st October.​​​​​​​
Dubai Wolrd Trade Center
Agrumaria
Stand No S1-E 90
Sheikh Saeed Hall 1
Visit us at Fi Europe
3-5 December 2019
Paris, France
Stand No: 7K74
(as Partner of Stockmeier Food)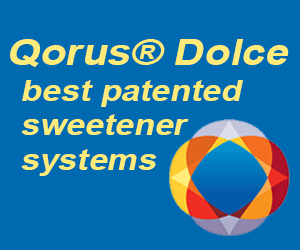 Contact us
SWEETHOUSE GmbH & Co. KG
Riepenbrink 16
D-37647 Brevörde
Germany