WE
LOVE

DAIRY!
IT'S AT THE

HEART

OF EVERYTHING WE DO.
Dairy is in our DNA, our way of life and the lives of our people. It is one of the most important aspects of our business.
Interfood supplies the dairy and food industry, retailers, importers and distributors with the best service and most competitive dairy products on a daily basis. In order to achieve this, our 350 employees and 16 offices work with the most reputable producers worldwide. Over the years Interfood has grown into one of the leading players in the dairy industry, facilitating the distribution of over 1,000,000 MT of dairy products per annum.
Interfood strives to create strategic partnerships with customers and suppliers and deliver excellent service in areas such as supply chain, risk management and technical service. For more information about our services, please visit our website.
One of our solutions within technical service is 'Dairy Value Engineering'. But what does it mean? And how do we do this?
Find out below!
DAIRY VALUE ENGINEERING


STANDS FOR MATCHING CUSTOMER AND SUPPLIER NEEDS IN TERMS OF DAIRY TECHNOLOGY AND BUSINESS.
The dairy market is a complex market and the sourcing of dairy products (e.g. cheese, butter, milk powder and derivatives) depends on the applications they are used for.
Interfood studies the application performance of such dairy products in our Dairy Food Studio to provide technical solutions and create new opportunities for dairy ingredients and their applications.
Background
In the food industry it is still common practice to use subjective analysis methods to determine application performance of dairy ingredients. For example, the subjective "thumb method" is used to determine textural properties of butter in the bakery industry. Similarly, the subjective "fork test" is regularly used as measure to assess stretchability of melted cheese on pizza.
Innovation
As first in the dairy commodity industry to realize the benefits of objective versus subjective analysis for dairy ingredients and finished products, Interfood launched its innovative technical service "Dairy Value Engineering". Various product and application parameters are evaluated objectively on a daily basis and benchmarked in our state-of-the-art Dairy Food Studio.
Benefits
Dairy Value Engineering significantly boosts the 'success rate' of product and process development projects of both our suppliers and customers by matching their technical and commercial needs. This leads to less waste in development by obtaining a more focused innovation funnel. Customers no longer need to test many samples using trial-and-error, which is time consuming and costly. Suppliers have a better understanding of product requirements, which improves efficiency.
THE PROCESS

OF DAIRY VALUE ENGINEERING

IN A FEW STEPS
1. Identification of customer needs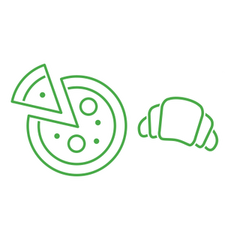 3. Product & application development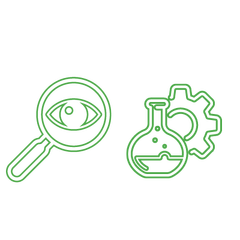 2. Identification of supplier needs
2. Identification of supplier needs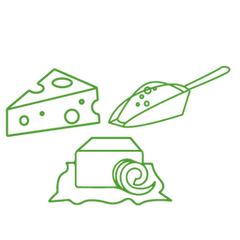 3. Product & application development
4. Matching customer & supplier needs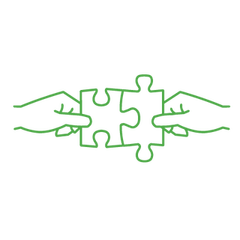 How can we facilitate you in your technical dairy challenges? Let's explore all opportunities together.
"We know what we are talking about, not only about
prices

and

volatility

, or about logistical issues, but also about

the origin, the creation, the process

and

the application

of the products."
"Together with my colleagues, I look for solutions to technical and business challenges to create new opportunities for dairy ingredients and their application",

says Wouter Berendsen, Technical Development Manager at Interfood BV.
COME AND VISIT OUR STAND

6H160



EXPERIENCE A MINI VERSION OF OUR DAIRY FOOD STUDIO



DAIRY VALUE ENGINEERING LIVE IN ACTION



WHAT ARE YOUR TECHNICAL CHALLENGES?