1. MODIFIED ATMOSPHERE
Masterpack is the leading expert in innovative packaging solutions. With our unique and fully integrated solution to create Modified- or Controlled Atmosphere in FIBCs, we provide increased protection and extended shelf life of your products, decreasing waste and loss of product and improving the quality of your products. Learn more about Masterpack and our solutions here, or get in touch for more information.
ARE YOU NEW TO MODIFIED ATMOSPHERE?
The benefits of modified atmosphere go beyond the supermarket shelves and consumers' kitchens. Food waste is a huge sustainability challenge, and innovative packaging methods have an increasingly bigger potential to tackle this challenge. Learn more about how Modified Atmosphere works in this short video, or download our whitepaper on MAP in FIBCs here.
MODIFIED ATMOSPHERE PACKAGING: A SHORT SUMMARY
The technique of Modified Atmosphere Packaging differs from vacuum packaging in that it doesn't necessarily remove oxygen from the packaging. A modified atmosphere is created by adjusting oxygen and CO2 levels within the packaging to the desired value. This means it is possible to compose a tailor-made atmosphere to maximize shelf life for specific products. Modified Atmosphere packages are also hermetically sealed, preventing the modified atmosphere from changing.

This technique is used to maximize shelf life since it prevents pest development, inhibits the growth of microorganisms and protects against oxidation processes. It also keeps dry products safe from unwanted moisture development.
Modified Atmosphere covers multiple aspects of packaging benefits. Not only does it keep your product protected from external influences and pests — but it also lengthens the shelf life, and contributes to a more sustainable supply chain. Other benefits include:
It is suitable for many products
Modified Atmosphere is not harmful to the environment (or consumers)
No chemicals used: MAP is also applicable to organic food
MAP sustains and enhances the quality of the product
With these characteristics, MAP has changed the food industry forever. Discover what it can do for your product and business by getting in touch with our experts.
VACUUM PACKAGING VS MODIFIED ATMOSPHERE
Modified Atmosphere Packaging is not to be confused with vacuum packaging. Both vacuum packaging and Modified Atmosphere packaging can extend shelf life for your product and preserve its freshness. Although both techniques reduce the oxygen concentration inside the packaging, they both have their pros and cons, depending on the product. With vacuum packing, most of the air is removed from the packaging, after which it is hermetically sealed to maintain the vacuum. This technique protects the contents from oxidation, as well as slowing down the oxidation process. It prevents the buildup of moisture and inhibits the growth of oxygen-dependent microorganisms and reproduction of insects.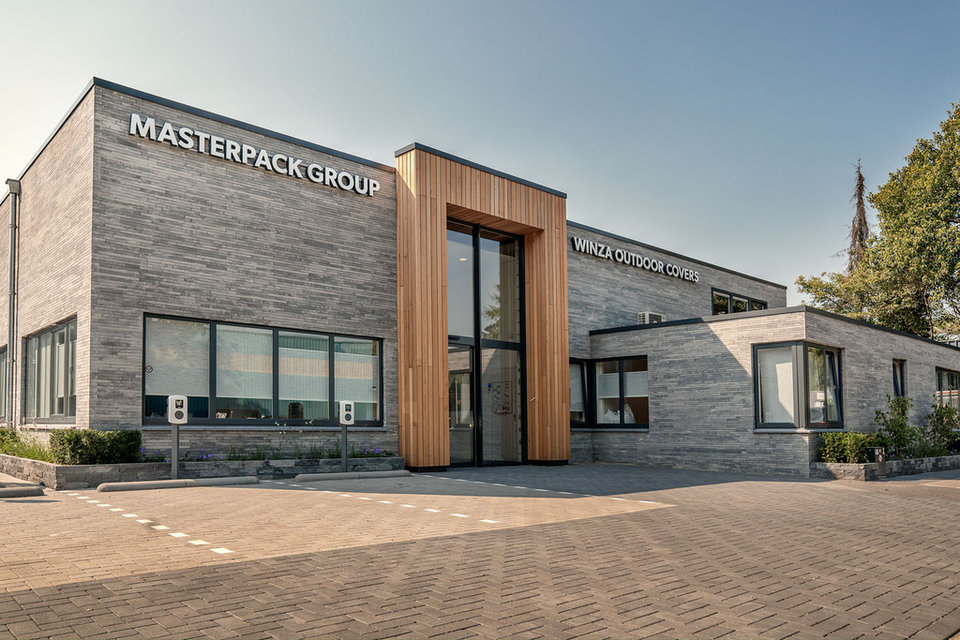 PRO'S AND CONS
Modified Atmosphere Packaging (MAP) is the more versatile of the two techniques. Where vacuum packaging has a limited range of options, MAP can be totally adjusted to the particular products. The chosen te317pxchnique also influences the presentation of the product. Curious which technique suits your situation best? Read 18more about it in this blog.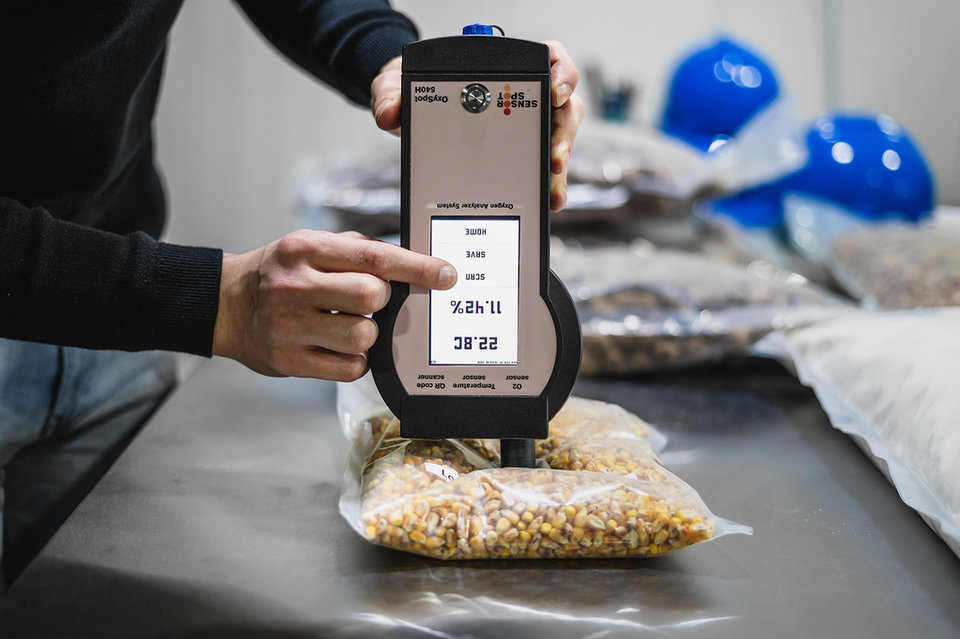 2. MODIFIED ATMOSPHERE TECHNOLOGY
We are working continuously on improving and developing new and better techniques. Innovation is one of our key values. Read more about the technologies we use and how we smoothly implement these into your supply chain.
CLEANROOM PRODUCTION
With Modified Atmosphere, we can thoroughly control the environment within the packaging. But it starts with what's outside of it. To optimally protect your product from any form of contamination, our bulk packaging is produced in Class 100.000 or 10.000 Cleanrooms, excluding as many risks of contamination as possible. Cleanrooms are controlled environments with a low level of pollutants such as dust, airborne microbes, chemical vapors, and aerosol particles.
SENSOR SPOT
The next challenge in Modified Atmosphere Packaging, is the monitoring of the gasses within the packaging. Until recently this was impossible to do without opening or damaging the integrity of the packaging film. But now, there is the Sensor Spot technology, which enables us to measure the oxygen content inside the package repeatedly, without opening or damaging the packaging film. This technique, using a fluorescence signal, is non-invasive and allows us to monitor the oxygen level throughout the whole supply chain. Discover more about this technique in this blog.
RESEARCH&DEVELOPMENT CENTER AT MASTERPACK HQ
Implementing our techniques into your production seems challenging and disruptive. That's why we opened a new R&D center at our headquarters, where we are able to fit solutions to our clients' needs, without interrupting their own click to edit...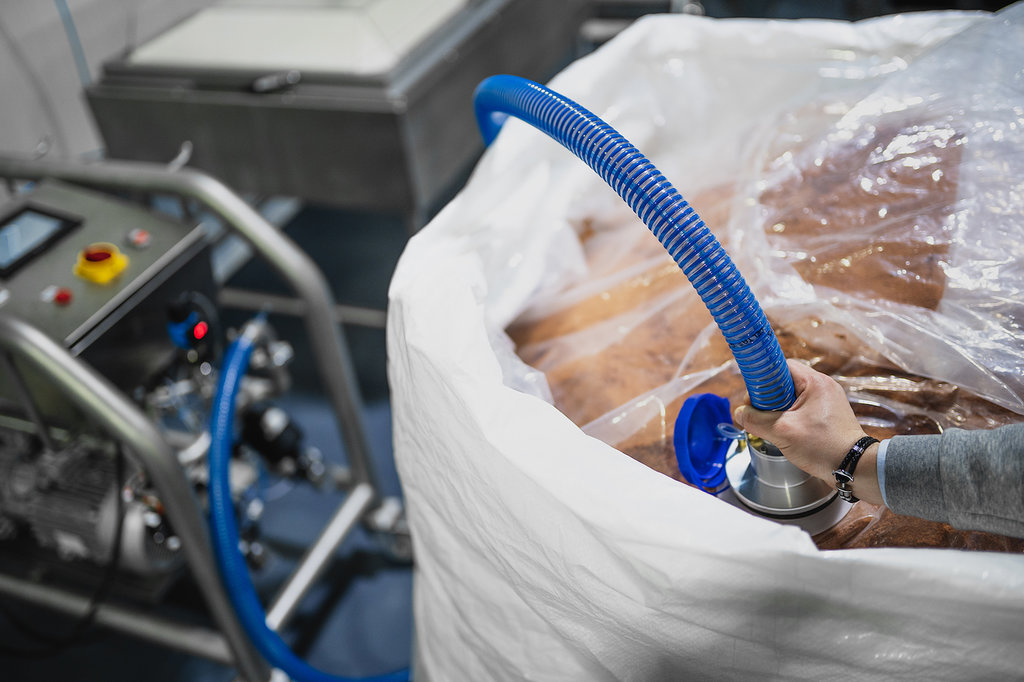 MASTERPACK GROUP B.V.
The Netherlands
P.O. Box 2562 - 7500 CN Enschede
Phone +31 (88) 587 81 50
Fax +31 (53) 432 33 50
2. MODIFIED ATMOSPHERE TECHNOLOGY
We are working continuously on improving and developing new and better techniques. Innovation is one of our key values. Read more about the technologies we use and how we smoothly implement these into your supply chain.