A world of closures, specially created for you
Herti is a trusted partner for brand protection. The driving force of the Company is the development of innovative ideas corresponding to the company slogan "Your brand tomorrow is our business today". Founded in 1993 as a start-up company specialized in metal packaging and producing only two kinds of aluminum caps, Herti is now a public company with subsidiaries in the UK, France, Germany, United States and Romania.
Herti is a leading European manufacturer of aluminum ROPP caps, plastic and composite closures for all kinds of bottles used in different branches of the food-processing industry. The company produces almost any possible dimension of aluminum closures and suggests packaging solutions to many clients producing wine, spirits, non alcoholic beverages, mineral water and olive oil. Herti offers closures with a diameter varying from 17 to 43 mm and height from 12 to 60 mm. They are used for sealing bottles with various capacities starting from 50 ml to a gallon (4.54 l).
Traditionally the aluminum closures were used for bottling spirits, but over the last few decades waters, edible oil and lately wine have adopted the aluminum closures en masse. Closures with EPE liner, typical for the alcohol drinks, have numerous possibilities for decoration and contribute to the overall perception of the brand. For brand safety and to avoid the risk of counterfeits Herti offers composite closures and aluminum closures with non-refillable pourers that prevent the bottles from being refilled.
All types of aluminum closures that Herti produces with SARANEX or TIN liners, can be used for wine bottling. "VINSTAR" is the trade mark under which Herti sales its wine designed aluminum closures. Herti provides the two most preferred sizes PP30x60 mm BVS and PP 28x44 mm. Recently, more and more popular for bottling wines become other sizes of aluminum screw caps that Herti can offer: PP25x33 mm, PP22x30 mm, PP25x43 mm, 30x24 mm.
For the market area of bottled mineral water and carbonated drinks and juices, Herti provides different solutions – aluminum and plastic closures. Herti offers 28x15mm aluminum screw caps with granulate with 5 and 6 side splits and also the most preferred by the customers aluminum closure with safety plastic ring called DORADO. It is designed for capping high and middle class quality still and sparkling mineral waters in glass bottles. The compound used is PVDC free. The plastic ring provides tamper evidence, while at the same time protecting consumers from injuries. The DORADO cap attracts great interest from beverage producers who turn to the option of using glass bottles. With this in mind Herti invests in new machines to increase capacity for the DORADO closure from March 2020.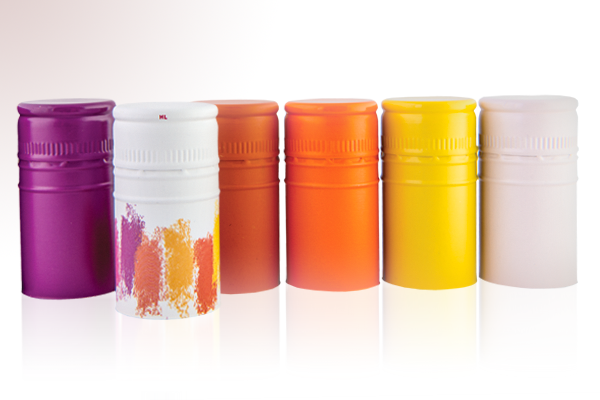 Herti produces olive oil caps in several sizes: PP31.5x24 mm, PP31.5x44 mm and PP31.5x60 mm with different pourers. The closures could be used also for capping vinegar, sauces or liquid spices. The numerous possibilities for offset and foil printing and glossy, matt or semi matt finish, contribute to the premium look of the bottle.
Herti is an environmentally conscious company and is dedicated to the effective use of natural resources. Following this policy the company executed a project for improving the health and working conditions in the factory and invested in a waste water treatment plant. In the beginning of this year Herti started to build a new compressed air station. This project was started last year initiated by four young employees of Herti who were trained for effective use of resources, energy efficiency and mobility while participating in the project "Young Energy Europe" – a part of the European initiative for climate protection EUKI.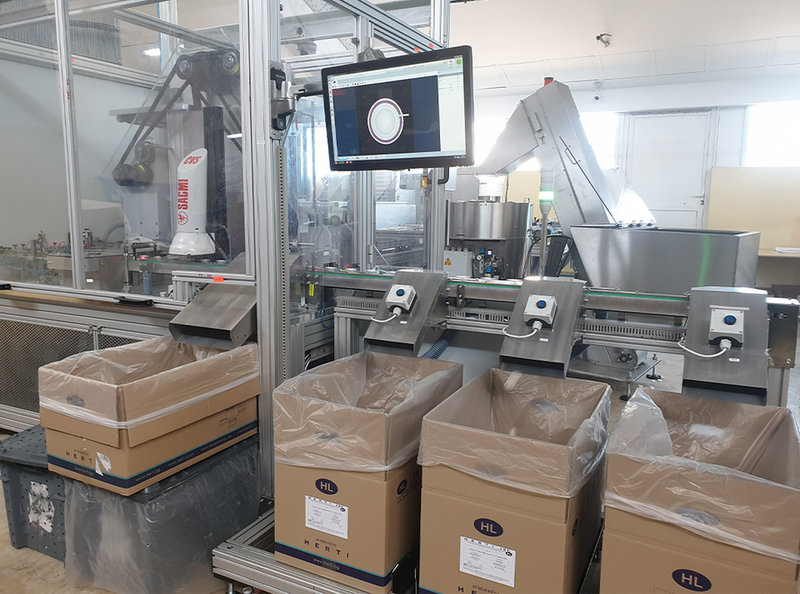 For the last few years we have made some significant changes and improvements in our production process. Our R&D department worked on optimizing of tooling instruments that lead to lower consumption of aluminum and energy and decreased the waste from production. We also moved to adiabatic cooling system in the production facilities that helped to further save energy and water. The company works in the direction of waste reduction and responsible management of chemicals and mixtures in strict compliance with safety and storage recommendations, which aims to ensure a high level of protection for human health and the environment.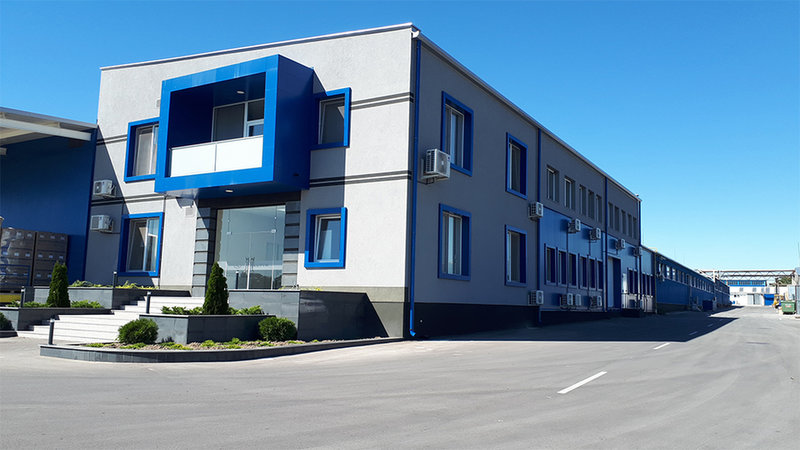 Herti invests constantly and continuously in the latest production technologies and organizational improvements to guarantee its clients the best service and the highest quality of products. Our goal for the next several years is to keep the level of service and extend the capacity for producing screw caps for the soft beverage sector and optimize the processes to reach higher social performance for the company.