'Baked in' recipe management: how tailored systems can help bakeries
Effective recipe management will be key to ensuring bakeries can satisfy health-conscious consumers, while retaining full control over ingredient levels and regulatory compliance, explains Simon Noakes, SMB Director at Columbus UK.
Over two-thirds of UK shoppers now choose to buy healthier food options labelled with less salt, sugar, fat or calories. Legislation such as sugar taxes are also adding to production costs – forcing producers to find more natural alternatives and alter recipes accordingly.
There is significant media focus and new government legislation on healthy eating and overall wellbeing, so it is no surprise consumers are today far more conscious of what they consume daily.
As a result, ingredients in food products are now being scrutinised more closely, backed up by the demand for greater consumer awareness around where their food has come from.
This makes it critical that food producers can quickly adapt and amend recipes to reflect evolving consumer demands – such as reducing sugar levels or introducing alternatives – and communicate these changes clearly to customers.
A spoonful of sugar? Not anymore
Looking beyond sugar, there are also concerns over salt levels in products. The long-term impacts of high salt intake on both blood pressure and heart disease are today firmly established.
The drive to reduce salt in food has been a real success story in the UK with many food products now 20-40% lower in salt than a decade ago, including in bakery products such as bread. Department of Health targets laid out in 2014 have driven this progress, but there is still some way to go.
High levels of fats – particularly saturated fats – have long been associated with obesity, diabetes, heart disease and cancer. Much like sugar and salt, they have become a focus area for reduction targets, especially in processed foods.
Health first: Align with consumer expectations
Today's expectation of highly accurate and detailed food labelling has made it far easier for consumers to make informed, health-conscious purchases.
Food product content is clearer, and it is easier to avoid the dreaded 'red' markers on packaging when looking to maintain a healthier diet. Today's consumer is far better informed of the provenance and content of their food choices.
It is vital for food manufacturers to keep pace with changes in demand.
With increasing trends to have more organic, additive, preservative and artificial colouring free options, alongside the demand to cater for intolerances such as gluten or lactose, food manufacturers have their work cut out to satisfy consumer expectations.
Bakeries that fail to address the reduction targets set out in 2014 run the risk of taxes being extended further, specifically targeting food deemed to be 'less healthy' and potentially suffering restrictions on where products can be advertised.
There's also the chance of further cost issues if healthier food alternatives become subsidised – meaning it is vital for food manufacturers to keep pace with changes in demand.
Recipes must evolve in line with consumer trends
Given the current consumer interest in the health benefits of certain foods such as natural non-GMO products, an efficient recipe management process can support business growth by introducing new product lines that specifically focus on these demands.
Expectations on food contents have grown across the broad, so it is vital that food producers can review their recipes and ingredients to address these concerns without sacrificing quality.
This is where recipe management has a key role to play – enabling manufacturers to quickly amend recipes in both R&D and production and accurately assess the cost impact.
With the right solution, manufacturers can also link recipe changes to labelling so that health-conscious consumers and those with allergies can clearly see what is inside each product.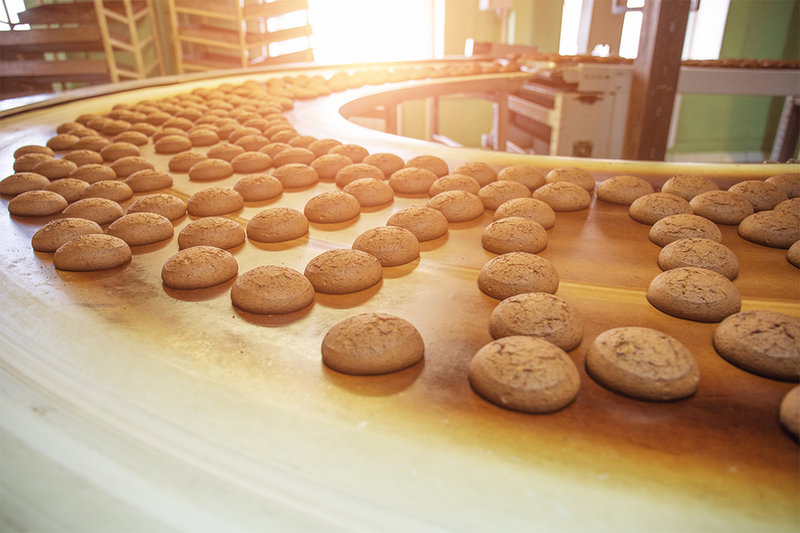 There are three key qualities that bakeries must look for in an effective recipe management system:
1. Solution agility
There is increased focus in the bakery industry on reduction in E-numbers and other additives such as emulsifiers, preservatives and conditioners.
By being able to find more natural alternatives to these and address the desire for no sweeteners and reduced sugar, producers can adapt their recipes quickly and will be able to meet changing consumer demands.
2019 has seen the significant growth of vegan alternatives to meat and dairy within bakery products such as the much-lauded Greggs vegan sausage roll, and being able to rapidly respond to this change in eating habits has provided advantages to some producers.
2. Flexibility in product formulation
Flexibility is key to all food production operations, and those companies with an efficient recipe management solution can further reduce their exposure to commodity-pricing volatility and availability by having a flexible formulation approach to build alternative product recipes.
The ability to quickly reformulate recipes also unlocks new cost-saving opportunities by changing specifications or substituting for lower-cost ingredients.
Food manufacturers can change recipes based on price and availability of ingredients, or in response to differing consumer group preferences, to gain a competitive advantage.
3. A high degree of automation
Ensuring food labelling fully aligns with changed product recipes is vital, particularly to ensure the safety of consumers with allergen concerns.
Automating label production from a specified recipe avoids duplication, and more importantly, ensures labels are always accurately aligned with product contents – even if multiple product recipes are in use.
Off-the-shelf solutions just won't cut it!
The food industry is constantly evolving, with many nuances and granular regulations that simply do not exist in other sectors.
Bakeries should opt for an agile, industry-specific ERP solution that incorporates recipe management to support recipe and product changes in line with evolving consumer demand and new industry regulations – without sacrificing product quality.
With this technology in place, bakeries can closely manage and adjust recipes and do their part in contributing to healthy consumer lifestyles.
Combining the key qualities of agility, flexibility and automation in a single solution will provide bakeries with the right ingredients for a healthy recipe management strategy.