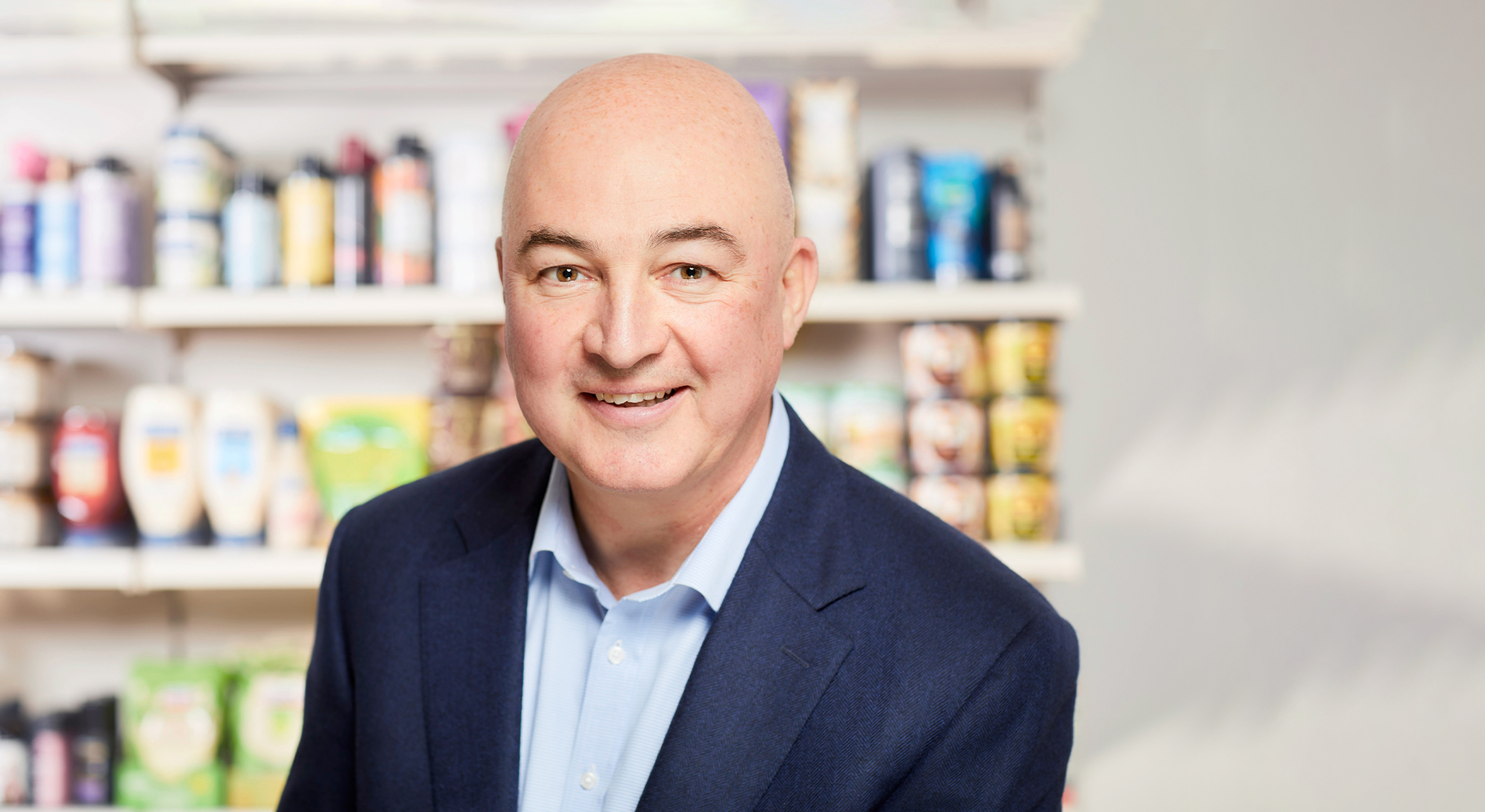 Unilever still faces questions after Jope's tumultuous reign
The future of Unilever's food business will likely be central to a new CEO's deliberations,​​​​​​​ Dean Best writes
U
nilever's share price rose in the wake of the FMCG giant's announcement that CEO Alan Jope plans to step down next year.
After something of a rollercoaster ride at the top of one of the world's largest consumer-goods companies, particularly over the last 12 months, the City appeared to welcome the news. However, there is the feeling among some Unilever watchers the Scot has carried out good work at the helm and it's unlikely his departure will necessarily bring an end to some of the fundamental questions about the future of the Hellmann's and Knorr maker.
Jope, who joined Unilever in 1985 as a graduate marketing trainee, plans to end his stint as chief executive at the end of next year, which would mark five years in the hot seat.
"As I approach my fifth year as CEO, and after more than 35 years in Unilever, I believe now is the right time for the board to begin the formal search for my successor," Jope said. "Growth remains our top priority and, in the quarters ahead, I will remain fully focused on [the] disciplined execution of our strategy and leveraging the full benefits of our new organisation."
Tenure marked by tough environment
Shares in Unilever closed up 1.22% on the day of the announcement (26 September) at 4,075.62p. When Jope took the reins at the Magnum ice-cream maker at the start of 2019, the company's share price stood at 4,152p.
Nils S. Andersen, Unilever's chairman, said the company had "seen improved performance" under Jope, "enabled by its clear strategic choices and a significant company transformation". He added: "The board will now conduct an orderly succession process and support Alan and the management team in further driving the performance of Unilever."
Of course, Jope's term has coincided with the most challenging trading conditions seen in decades. Against the backdrop of a global pandemic and supply-chain disruption, some argue Unilever fared better than feared.
"It's been a bit of a choppy ride, if you think about it, with Covid in between. Actually, financially, they did very well during Covid if I think back to what we thought it might mean for Unilever and the likes in early 2020," one analyst who covers the Colman's mustard owner and wished to remain anonymous told Just Food. "Things have turned out much better."
That said, not everyone has been convinced about Unilever's growth and its trajectory moving forward. "Whilst this has undoubtedly been a great career, investors are likely to see this as a positive change, as the company has struggled in recent years to convince investors that it has the right brands and strategy to be a mid-single digit growth company," AllianceBernstein analysts led by Bruno Monteyne wrote in a note to clients after the announcement.
Jope did make changes
Under Jope, Unilever has undertaken some reshaping of its portfolio through M&A – making a series of acquisitions in areas such as vitamins and supplements – and selling off its tea business.
More fundamentally, the company has taken two other decisions to try to improve its growth prospects: no longer trying to hit operating margin of 20% each year (a target brought in after the Kraft Heinz takeover pursuit of 2017) and, in January this year, a reorganisation of the entire business into five divisions.
The second of the moves was unveiled days after Unilever set out a new "strategic direction" to centre on what the company called the "health, beauty, and hygiene" categories – a strategy brought forward amid fierce criticism in investor circles about the group's interest in GlaxoSmithKline's consumer healthcare business.
The ultimately aborted pursuit of what's now known as Haleon hit Jope's reputation among some in the City.
Investor criticism
And it's fair to say the Unilever chief executive was already facing the disapproval of some investors. Early on in his tenure, Jope made plain his decision to continue the strategy of predecessor Paul Polman in pursuing growth and Unilever's environmental and social "purpose". Jope suggested brands that were not able to find "a higher-order role" could be sold.
Not all investors had been wholly comfortable with what they saw as Polman's over-emphasis on sustainability and those concerns continued into Jope's reign, spilling out into the open in January when investment firm Fundsmith Equity publicly criticised Unilever for focusing too much on sustainability rather than the core elements of the business.
"Unilever seems to be labouring under the weight of a management which is obsessed with publicly displaying sustainability credentials at the expense of focusing on the fundamentals of the business," Terry Smith, the founder and CEO of the London-headquartered investor, said at the time.
Tensions over ESG had already emerged internally in 2021 when Unilever's socially-conscious ice-cream subsidiary Ben & Jerry's announced it would no longer sell its products in territories occupied by Israel but claimed by Palestine. The decision sparked anger in Israel, with Jope scrambling to underline Unilever's "commitment" to operating in the country.
Nevertheless, the row rumbles on, with the founders of Ben & Jerry's accusing Unilever of breaching the terms of its takeover in 2000 by striking a deal in June to sell the ice-cream business' operation in Israel.
Jope exit seen as "necessary change"
It has been, in short, a tumultuous few quarters for Unilever and Jope – and it's also been a period in which a high-profile activist investor has also made its presence felt at the company. Trian Partners is on the group's share roster and its founder, Nelson Peltz, has joined its board.
The AllianceBernstein analysts believe Jope's departure is "the third important and necessary change for a potential turnaround" following the organisational overhaul and the end of the 20% margin target.
"Management change allows to rebuild credibility, which was damaged by the time it took to rethink the margin policy, the GSK consumer health bid and ESG headwinds (e.g. Ben & Jerry's)," they wrote. "Again, investors may see the hand of Trian here, usually focussed on accountability. More management change may be coming."
The analysts added: "All three are important changes that make a turnaround more likely. However, it does assume the new CEO resonates with investors. Investors we speak to would strongly prefer an external candidate."
The unnamed analyst agreed Unilever's "top team does need new impulses", although they point to recent recruits in operational roles.
"If you look to the key people running Unilever, there have been quite some outside influences – people from P&G, Amazon, Colgate, outside hires within the group. People that were in the executive leadership teams have been hired away in other CEO positions," the analyst said. "It's always an opportunity I think to broaden your views and see what you can get inside and in that sense, of course, it is interesting that Nelson Peltz is on the board. He certainly has some ideas about it."
Questions over food division remain
The analyst also sought to underline how they believe Jope's recent efforts to reshape the organisation and to discard the margin target could benefit his successor.
"Ultimately, I think he has set the company up for a brighter future with more investments, the new structure, something they're going to probably benefit from for a long time – and letting go of this ambitious margin target and focusing on growth. That's all good," the analyst continued.
"It will make business less complex for sure and that's an important change. We hadn't had a big structural change for a while at Unilever and this is certainly a step forward, really breaking down the whole matrix within the business is a big change. That should make the company more quick to respond to market challenges and opportunities. But, of course you don't get up-front applause for organisational changes if the results are not there. People first want to see results."
And, for some, central to Unilever's growth trajectory is what any new CEO plans to do with some of the less dynamic elements of the business. Any deliberations would likely centre on parts of the food portfolio and so would see the new Unilever chief face some of the same questions there were fielded by Jope and by Polman.
The Ben & Jerry's saga has prompted some Unilever watchers to question the future of that unit in the company's portfolio. More broadly, having two separate business divisions looking at nutrition and at ice cream has caused some to wonder about the prospects for Unilever's entire ice-cream business.
"I think the priority would be to really push growth and to make a stronger push into high growth categories, which then also includes more divestment," the unnamed analyst said. "So I think, again, this discussion on structure, what should stay in the company, what not, that's certainly a prominent discussion for the new CEO.
"If you really wanted to alter the prospects of a group, the European business in foods, or the foods business in general, doesn't have the same growth characteristics as some other parts of Unilever. If I think about ice cream, it is a high-growth category and Unilever has a couple of aces up their sleeves. If I think about the foods business, it's less so the case, right?"
Those discussions have been hanging over Unilever for more than a decade now. It's unlikely those questions will vanish with a new name on the corner office door.
Main image credit: Supanee Prajunthong / Shutterstock.com