Sponsored by NHP Electrical Engineering Products
NHP - Think Global. Trust Local.
As a leading supplier of industrial and safety products, nothing is more important to us than helping you get the job done.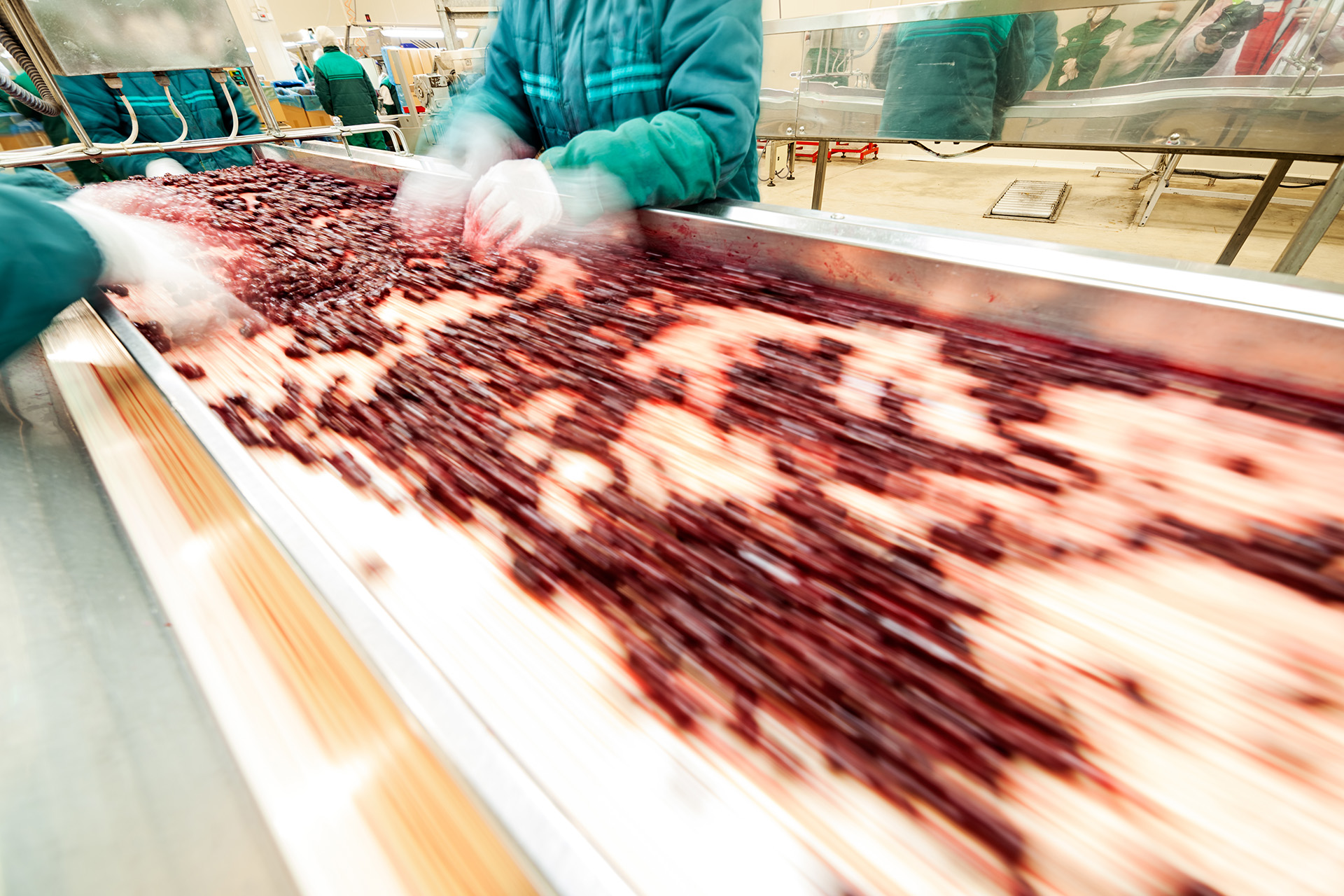 W
ith more than 50 years of electrical and engineering industry excellence and over 20 branches across Australia and New Zealand, it is NHP's local people and footprint that helps us to understand your specific project needs, no matter how big or small.
As the exclusive distributor for Rockwell Automation throughout the South Pacific region, NHP has been assisting customers to achieve better visibility into processes, data and analytics. Through our SMART digital devices, we have helped thousands of customers on their journey to digitally transforming their operations by assisting them to enable the Connected Enterprise.
When it comes to finding a local partner with a global network for your next project, choosing NHP will unlock a world of expertise across electrical and automation products, systems and solutions.
NHP Services and Solutions - offering so much more than quality electrical and automation products
By assisting you to identify the risks and opportunities that are prevalent in your industry or application, NHP can facilitate the required services and solutions to maximise your operational investment in accordance with your priorities and objectives.
NHP Services and Solutions is backed by our supply line partners, both locally and overseas, with genuine spare parts, technical support and training though to on-site service and repairs.
As the sole authorised distributor of Rockwell Automation in Australia and New Zealand, NHP's and Rockwell Automation's teams of service professionals are able to:
prepare for the future of SMART Manufacturing through The Connected Enterprise, which delivers value by integrating your industrial assets with the rest of your supply chain;
train workers and augment your workforce to manage knowledge transfer and develop new skills to enable IT/OT convergence, and take advantage of innovative technology;
prepare for people and asset safety with assessments, engineered offerings, pre-engineered solutions, and a remote audit-and-tracking service to confirm that people follow proper procedures;
go beyond a 'keep-it-running' mindset and make the most of your production infrastructure with asset and plant optimisation services; and
tap new and expanding information infrastructure and security services to better define, design, deploy, manage and monitor the right network infrastructure for your plant.
NHP Services and Solutions can provide:
Product application and lifecycle support – scalable service packages
Workforce support and training
People and asset safety
Asset and plant optimisation
Information infrastructure and security
ACB modernisation: retrofits and upgrades
Power quality services
Emergency breakdown assistance
Prevent electrical accidents in your workplace with REMLIVE! 
REMLIVE electrical safety live line indicators (RL24IC) have been keeping workplaces in Australia and New Zealand safe for more than a decade. This indicator provides a visual reminder that a circuit is live, which reduces the risk of accidents, speeds up the fault-finding process and ultimately saves lives. 

The primary function of a REMLIVE live line indicator is to provide visual confirmation of the presence of live voltage. The REMLIVE monitoring unit is typically connected to the outgoing side (load side) of the isolating point or switch, the operator/user performing the isolation check can view that the device is functional (LEDs ON) when connected to supply, and once isolation is performed, can observe the change of state (LEDs changing from ON to OFF) on the REMLIVE display unit after isolation has occurred. This is important, as even after isolation has occurred, dangerous voltage levels can still be present in the circuit and be unsafe for the operator who is exposed to the installation. The REMLIVE product assists in this regard by providing visual indication if the circuit is still live even after an isolator has been switched off. 

It is important to note that other safety isolation and testing procedures still apply before directly interfacing with the switchboard or control panel. 

The REMLIVE live line indicator is supplied with three major components - a DIN rail mount main monitoring or base unit, a door display unit and a RJ45 cable to connect the monitoring unit with the door display. The monitoring unit is simply mounted to DIN rail, usually inside the switchboard or control panel assembly. Both of these units are electrically isolated from one another. 

The door display unit is designed to fit through the front of a control panel or switchboard so that the user can clearly see the live voltage status via the LEDs. The bright flashing LEDs on the display unit are designed to attract the attention of the user, indicating that dangerous voltage levels are still present and that no direct contact should be made with equipment inside the panel until complete isolation has been established. 

All three phases (L1, L2, L3) and neutral are represented individually by LEDs on the display, which can assist with fault finding and enables the operator to quickly view if the three phases and neutral are live. Low voltage (3.8V DC) to the door display unit also ensures maximum safety to the operator who comes into contact with the display.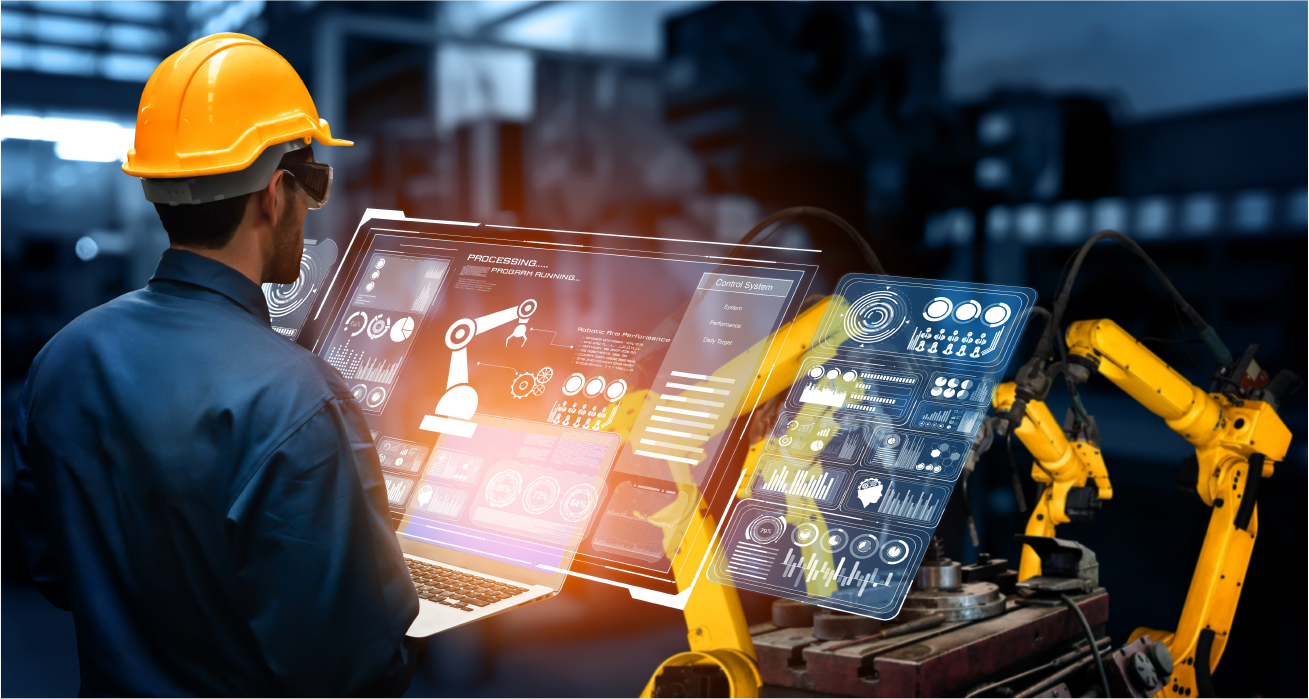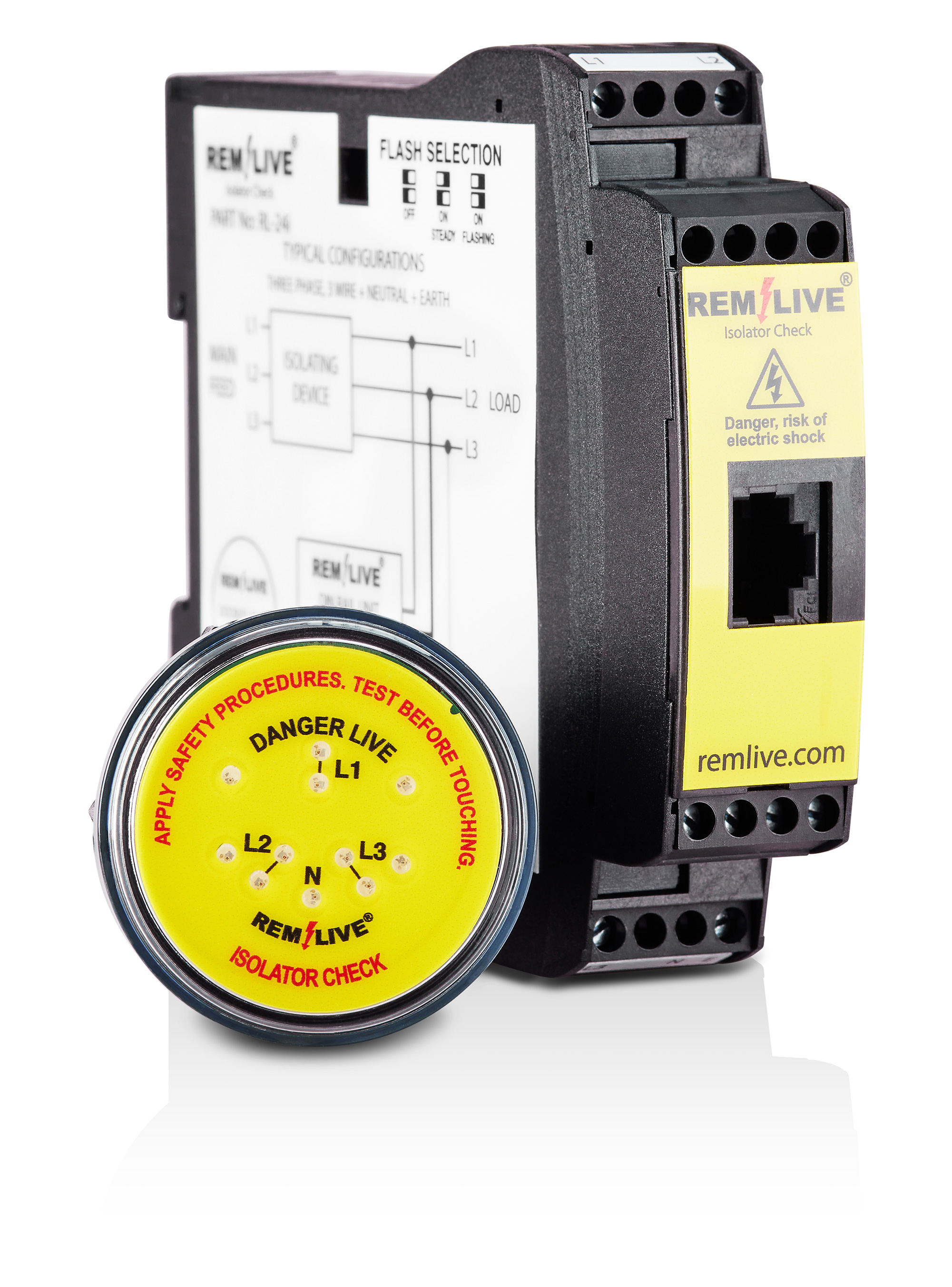 Features of the REMLIVE live line indicator include:
Provides visual indication of a presence or absence of live voltage
Broad range of voltages monitored: 24-1000V AC and 26-1000V DC (voltage tolerance of +10%, -11% in compliance to IEC 60038:2012)
- 1000V AC Cat III and 690V AC Cat IV configurations
- 1000V DC Cat III and 600V DC Cat IV configurations
Install in new or existing control panels with ease
Compliance with IEC 60204 – Safety of Machines (Insulation Test)
Super bright flashing LEDs to grab users' attention
Consistent flash rate, once every second
Internal surge protection. Embedded 500mA fuse protection upstream of internal surge protection
Maintenance free
Fully IP 66 certified, ensuring your switchboard maintains its overall ingress protection rating
Housed in a robust V0 rated enclosure, selected for its durability and protective, insulation and zero halogen properties.
Contact information