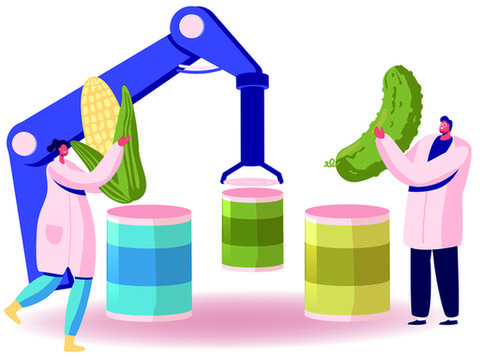 Welcome to the new edition of just-food.
From the first agricultural revolution in 10,000 BC to the age we find ourselves in now, technological advancements in food production have enabled human civilisations to thrive. So, what new and exciting developments are we currently witnessing?
Previous advancements in agriculture centred around arable land – but that's a resource we now find ourselves quickly running out of. Without the ability to grow wide, it is becoming evident that we must grow tall. We've previously covered vertical farming, but in this issue we take an in-depth look at the trials these operations need to overcome, and why scaling up quickly is vital, despite the significant investment required.
Elsewhere, we look into how tech, such as AI and machine learning, can help reduce food waste and bolster the supply chain –especially important in the wake of the pandemic. We also find out how CPG firms are turning to dark kitchens, and take a look at some of the latest packaging formats that are using tech to combat food waste.
As well as all of this, we speak to Redefine Meat to find out how the company is pushing forward in the alternative meat sphere, and learn about the startup stories from four leading female food business founders, as they give their comment on the state of the industry.
For this, and more, read on.
Peter Nilson, editor