- ECONOMIC IMPACT -
The global economy is forecasted to return to pre-crisis levels by the end of 2021 or early 2022.
India is projected 12.5% growth in 2021, ahead of China's forecasted 8.6%, according to the IMF.
Positive GDP growth is forecast in all countries; the 2021 consensus forecast for GDP growth is currently 6%.
The unemployment rate in OECD nations stood at 6.7% in Feb 2021, marginally down from 6.8% in Jan 2021.
Impact of Covid-19 on employment outlook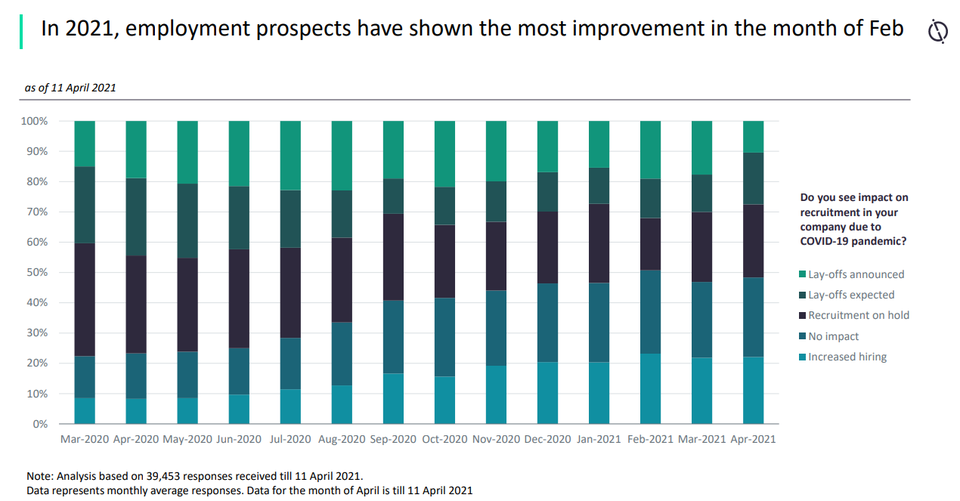 Second quarter 2020 sales increased 7.4% versus the year-ago period.
Second quarter hit by global lockdown with sales down 5.7% on a like-for-like basis.
value chain impact (mid-term)
Consumer goods companies are likely to be forced to analyse their sourcing strategies.
As restaurants begin to open with social distancing measures demand will increase but lower than in previous years.
As events, schools, and companies begin to get back to normal, catering service providers revenues will increase.
Social distancing measures will decrease restaurant capacity, negatively impacting revenue.
Online deliveries are likely to keep growing in popularity.