Reduce metal contamination, increase food safety
In an era of ever-increasing concern for food safety, food manufacturers have a huge responsibility to be proactive in their approach to reducing risks.
One of these risks is the presence of foreign matter, including metal fragments.

Our range of RE80 +11,000 Gauss Magnetic Separation systems are designed specifically for the food industry and to current industry standards. They are engineered to achieve maximum product stream coverage, surface strength, and to maximize the ability to retain the collected fragments.

Do you need control over metal?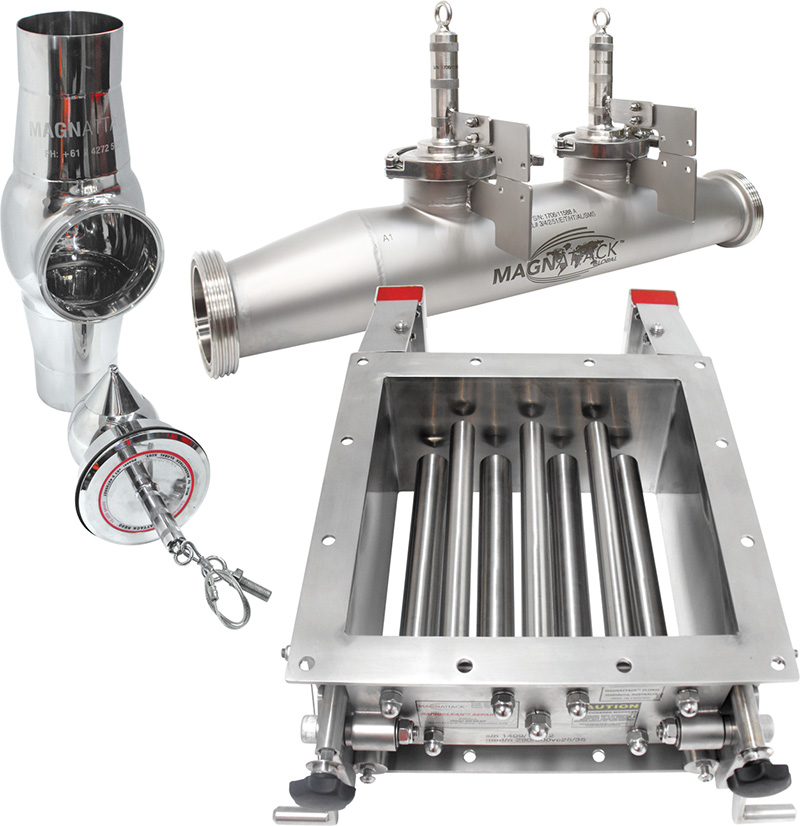 Don't risk metal contamination – contact us today!