Sponsored by FrieslandCampina Ingredients
New Adult Nutrition Segment to inspire active innovation
Amersfoort, 3 May 2019 – In an exciting move that will align its offering more closely with a segmented marketplace, dairy protein specialist FrieslandCampina Ingredients has launched a new dedicated Adult Nutrition segment. This dynamic new segment is ideally placed to develop targeted and innovative nutrition solutions that can support adults with different interests, lifestyles and health goals through various life stages.
With the new organizational structure, all of the group's collective adult nutrition experience is now concentrated within one, flexible platform. This customer- and consumer-oriented approach allows for cross-fertilization and co-creation across the Performance Nutrition, Active Nutrition and Medical Nutrition segments. So whether adults are looking to lead a healthier lifestyle, push performance boundaries or maintain quality of life during illness and recovery, the Adult Nutrition team can leverage its shared capabilities to ensure innovation success.
"We've been working in the areas of performance and medical nutrition for many years, but with new trends and insights constantly emerging and a blurring of the boundaries between these segments, we could see it was time for a new approach to this market. The creation of a dedicated adult nutrition team brings us closer to our market segments and equips us to meet the evolving needs of our customers and consumers while ensuring we stay on trend," comments Herman Ermens, who will head up FrieslandCampina Ingredients' new Adult Nutrition division.
Intersection of health and lifelong activity for adult nutrition market
FrieslandCampina Ingredients' believes that the quality and type of nutritional ingredients inside any product or supplement, that you then take inside your body truly matters, and makes the difference to health -The Inside Matters. The Adult Nutrition market growth is coming from mainstream healthy and active lifestylers looking for everyday nutrition solutions, and athletes are also approaching nutrition more holistically – looking to integrate performance nutrition into their daily diet rather than viewing it as a supplement. Importantly, with ageing adults seeking convenient, tasty and nutritious solutions to stay healthier for longer and the right medical nutrition support when health is compromised, this life course approach by FrieslandCampina Ingredients will enable better nutrition for adults globally.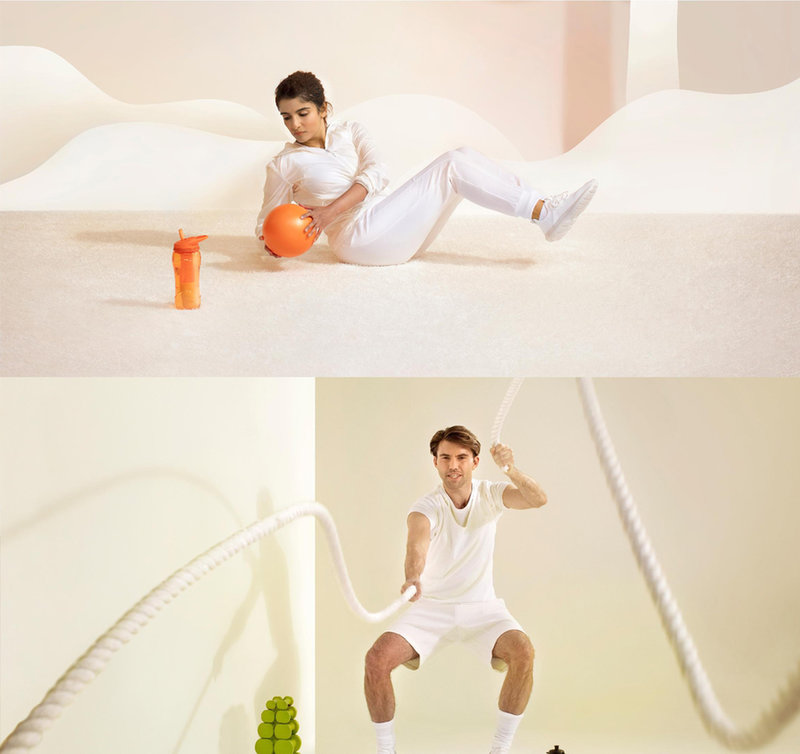 Products for these consumers must deliver on nutrition, taste and convenience, so that people can incorporate them into their daily routines. By drawing on the group's collective experience in performance and medical nutrition, the new FrieslandCampina Ingredients Adult Nutrition team aims to support the development, co-creation and concept development with customers, of more nutritious, convenient and superior dairy and protein-based products that support the healthy and frail elderly throughout their adult lives.
The expanded team is fully immersed in the latest trends and focused on bringing their inspiration and wealth of expertise to deliver ongoing innovation in adult nutrition. With trends such as sustainability, natural credentials and formats including compacting and RTD taking on increasing importance, concepts will move beyond traditional formats, into newer innovative areas including convenience formats to meet the latest consumer aspirations and specific medical and non-medical nutritional needs. With specific regional focus and extended teams locally, FrieslandCampina Ingredients will develop solutions based on local insights, tastes and needs.
The new team is ideally placed to leverage consumer and market insights, coupled with their expertise and passion, to enable customers to develop and co-create meaningful and innovative nutritional solutions. Solutions that support all adults - to stay healthy or recover, engage in the active lifestyles they love, whether high performance or daily routines, and to get the essential nutrients at the moments they need it most.
FrieslandCampina Ingredients, the Inside Matters.