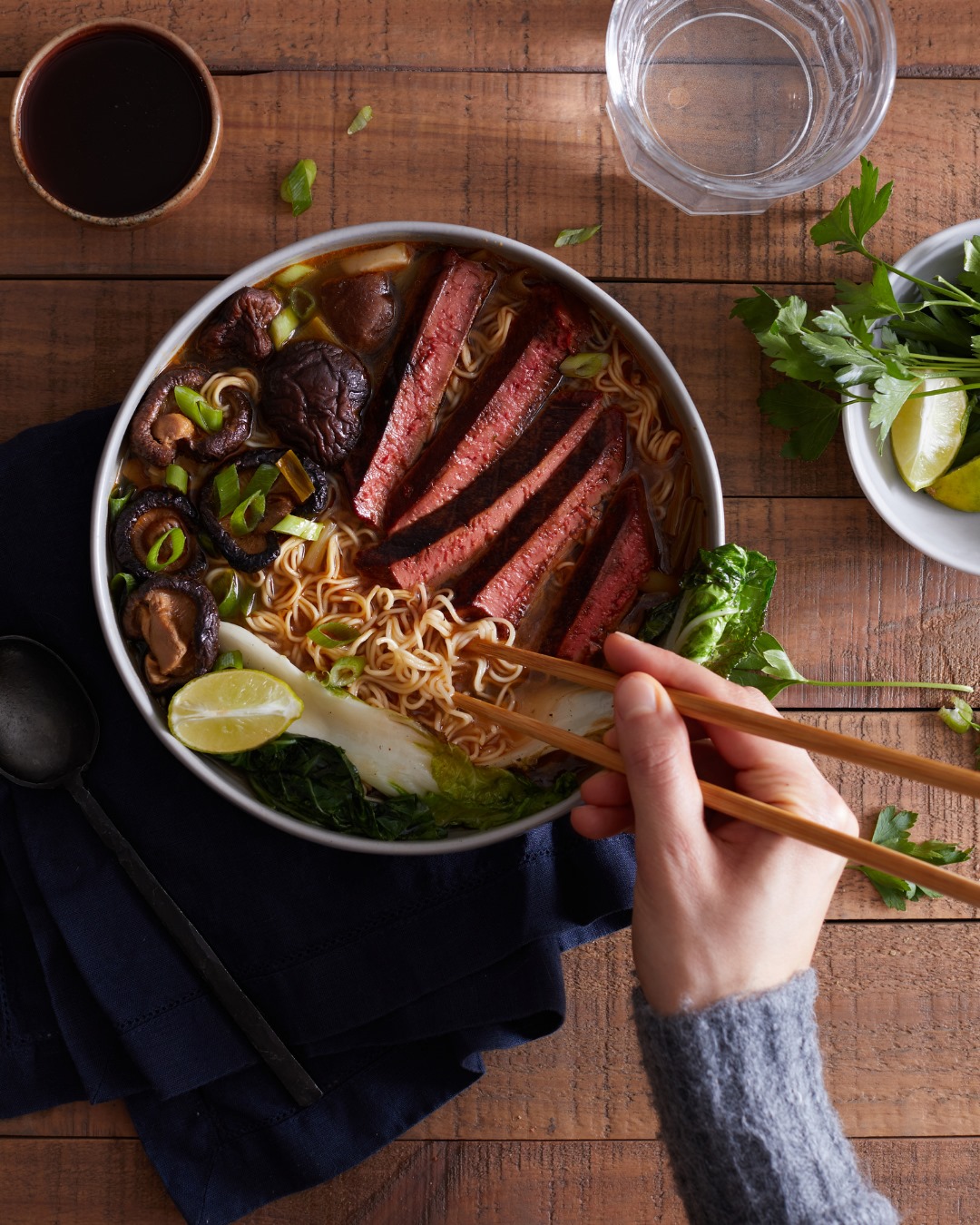 "I'm super bullish on the space" – Meati Foods' Scott Tassani aims for US$1bn in sales
Simon Harvey talks to Meati Foods' new president about the launch of the US start-up's first products, his confidence in category and the company's eye-opening sales target.
M
eati Foods has set a beefy and ambitious goal to be a leader in the US alternative-protein category as the start-up prepares to debut its first products this year.

Scott Tassani, a long-standing General Mills executive, joined the Colorado-based business as president in December, tasked with helping founders Tyler Huggins and Justin Whiteley scale-up commercial manufacturing. While the company only officially got off the ground in the autumn of 2019, the respective chief executive and chief technology officer had been developing mycelium meat-free products for three years.

Alternatives to chicken and beef are due to roll off the chopping blocks in the first half of this year, when Meati expects to complete another financing round to add to a US$100m funding pot and invest in production with a new facility.

Tassani is hugely confident Meati can reach $1bn in sales by 2025. California-based Beyond Meat, founded in 2009, had sales just shy of $407m in its 2020 fiscal year, indicating the enormity of the task ahead for the start-up. All the while, in recent months, there have been signs – not yet qualified – that appetite for plant-based meats in the US might be slowing.

Speaking to Just Food, much of Tassani's optimism rests on Meati's fermentation process – an emerging and growing technology in the field – using mycelium as the main protein ingredient, which he believes delivers a superior product to some already available. Meati's initial launch will be through direct-to-consumer followed by retail and foodservice in the US.

The 30-year General Mills veteran is more dovish about the potential market development ahead than some of the lofty valuations put forward in recent years but he has an equally "bullish" outlook.

Analysts at London-based GlobalData predict a US retail market for meat alternatives of $2.5bn by 2025, from around $1.5bn in 2020. Tassani estimates it could be closer to $5bn when the out-of-home segment is included, rising to $10bn by 2030. He puts current sales in the US measured retail space at $1.3bn, and "approaching close to" $2bn taking in unmeasured channels and some restaurant business.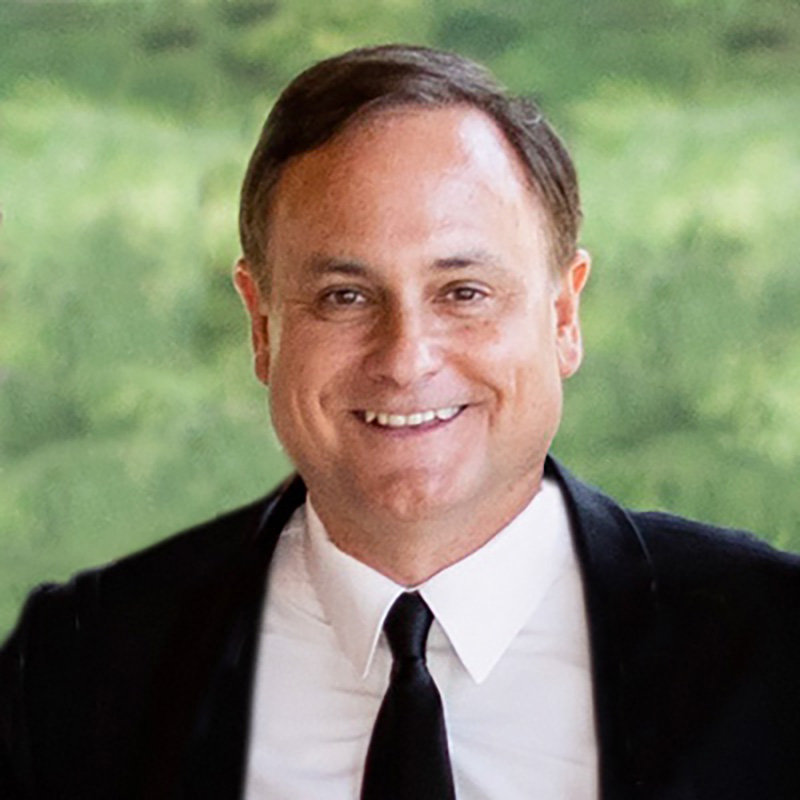 Meati Foods president Scott Tassani
Just Food: How does Meati plan to hit such an ambitious sales target?
Scott Tassani: It may feel ambitious but we actually have a really clear roadmap to get to that target. And it involves the current expansion of our capacity in Colorado and future expansion plans.

Our goal is to exit 2025 as the market share leader and to be in a position where we're generating roughly a quarter of the revenue for the category. There are some really nice natural tailwinds as consumers really understand that they can live healthier, experience a great product and make a big, big difference from a sustainability standpoint. We think it's going to continue to grow at a macro level and Meati is going to play a key role in that growth.

There are rumblings meat-free might be slowing in the US. What's your viewpoint?
Slowing is a relative term. We're continuing to see double-digit, 15% kind of growth, even lapping an incredible amount of growth for food and beverage last year (2020).

The plant-based meat businesses are continuing to grow mid-teens. I think there's an experience that is going to continue to elevate for consumers as more and more understand and learn the space and understand they don't have to actually trade-off taste, particularly in the case of Meati. They can have a comparable experience to traditional meat and all the benefits from a health and sustainability standpoint. So [I'm] super bullish on the space.

Before I joined Meati, I had a chance to talk to a number of key restaurant operators and also some key food retailers in the US about the space and how they're thinking about it. A lot of really positive buying signals – retailers are hungry, in particular on the food side, for anything that's growing mid-to-high single digits.

When you talk about a category that has slowed down to mid-teens, they're fired up and saying that's a place we're going to invest very, very aggressively, allocate resources, allocate more shelf space. We think there's a long tail runway and a lot of tailwind behind this business.

You see the perceived slowing in meat-free being linked to elevated demand during the early part of the pandemic.
We're still seeing robust growth. It might be slowing but it's still generating very, very significant growth versus the prior year. It's just the rate of growth has maybe slowed a little bit. That's more attributable to a post-Covid world.
There are some lofty estimates that US meat-free as a whole could reach $30-50bn. GlobalData is forecasting a retail market worth $2.5bn by 2025.
I would probably be a bit more bullish. If we think about 2025, we think growth is going to be more significant and we think the category is going to be pushing $5 billion in QSR and measured retail.

Retail is a very important part but the restaurant side of the business is also really important. Restaurant chains want to have healthier options, they want to participate in the plant-based space, and it helps them drive traffic and even improve their health credentials when they have these kinds of offerings on their menu.

I think you're going to see a big, big chunk of business, arguably proportionate to what is in measured food, drug and mass, on the restaurant side as well.

Can you be more specific on the launch timing via D2C?
Our plans are to launch in February. We've got a very robust set of consumers who've already opted in and said 'Look, as soon as you're ready to start shipping product, we're ready to jump in and order.' We've got some very strong existing culinary partnerships and we've got a few more that we're going to be announcing, which are with some world-class chefs. When we do that, we're expecting demand to spike.

Our plans are to ship in April. We also have some restaurant and foodservice business that you'll start to see visible in the first quarter and we're going to continue to ramp up as the year goes on. We're going to exit the year with a really healthy and robust business.

We've got a map, year to year, of how we're going to get to that $1bn in sales by 2025. We have a manufacturing facility up and running and producing product very consistently. We have a mega ranch that is going to be kicking off and construction is well underway. That facility will give us roughly 40 to 50 times the capacity of what we have today and what we're doing for our initial D2C and some retail and foodservice tests that we're doing. It's about 20 miles from our existing pilot ranch.

The vast majority of our production will occur at this new facility. We'll use the existing facility, which is close to our home office, for innovation testing, R&D and some smaller-scale production but, for the most part, it's going to shift into test-and-learn and new product innovation.

Demand signals significantly outpace what our capacity is. That's what inspires our confidence
Do you have targets beyond the $1bn?
We do. We've committed to our board and organisation and what you're going to see is 2022 is going to be a really nice start and then we will sequentially build to '23, '24 and then '25.
Any figures for this year?
I prefer not to say. Having grown up in the traditional CPG world, the math has to add up and we've got a really clear plan to get there. I don't want to share too much because that'll give a sense of our manufacturing capacity, maybe to some of our potential and current competitors.
You must have a significant pipeline of orders to get to the $1bn.
Demand signals directly from consumers, from restaurants and food retailers significantly outpace what our capacity is and that's what inspires our confidence in the potential. I can't tell you enough that the experience is very consistent with traditional meat. Consumers love it and they're sold. It's such an elevation of the experience versus maybe some of the experience they've had before in plant-based.

There are a lot of other players in this space. We think we're going to be differentiated because we have the best product in the industry. We're going to really be focused on articulating the benefits and selling a more holistic story about the value of plant-based. I think you're going to see a lot of activity in the more commoditised parts of the meat space. Our goal is to sell the more premium area of the business.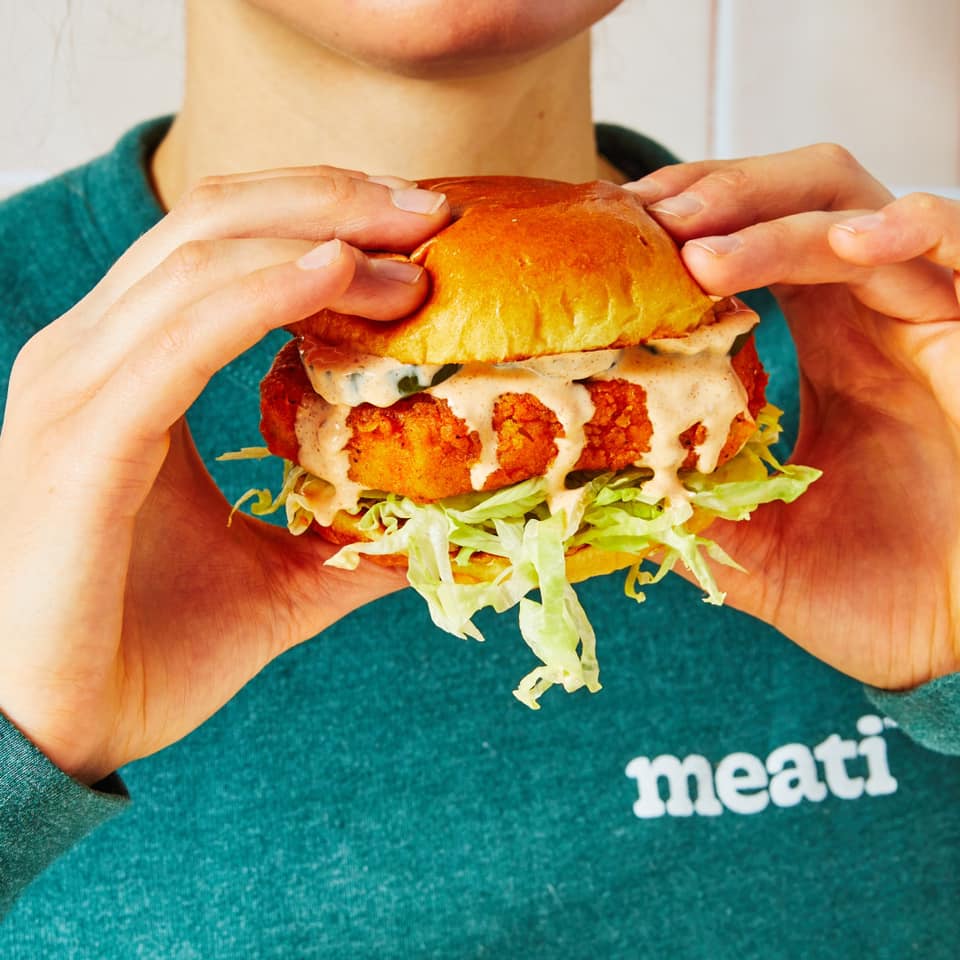 Credit Meati Foods / Facebook
The health credentials of some plant-based meat products are being questioned. Do you get a superior product by using mycelium?
It's a fermentation process and we've been able to achieve a very comparable texture and flavour and seasoning to traditional meats.

I won't get into much of the specifics in terms of the ingredient deck. The manufacturing process and the seasoning and texturisation that we do are best-in-class. It delivers a far superior product. I don't want to share too much because it's proprietary of how we manufacture the product but, rest assured, the end product is going to be competitive on all fronts. It's far superior from a taste standpoint.

Mycelium and the fermentation process that we have will be advantaged not just to the traditional meat experience and the sustainability benefits but even relative to some of the other plant-based manufacturing.
What's the pipeline for the product launch?
Our plan is to hit with premium cuts of chicken and steak. If you think about what's happened in the US, it's primarily been about ground beef and burgers. We think there's a huge opportunity with both Beyond and Impossible Foods [but] we think there's a big opportunity for a more premium experience. We're going to have at least a few chicken-alternative SKUs and a few beef-alternative SKUs.
How does Meati compare on price?
Longer term, we believe we will be able to be very competitive with traditional meats in terms of the value proposition. We've seen consumers are willing to pay a bit more of a premium for all the benefits.

That's going to be an exciting commercial story as well for our partners, to say not only this is trading up to better health credentials [but] there's also a financial trade-up opportunity for you as well.

Scale will play an important role but also the size of the market will help the continued improvement in the efficiency of the manufacturing process. There's no reason to believe that, given the fundamentals of the business, that down the road plant-based can't be very competitive.

Do you have plans to expand into Canada?
Given capacity, we're going to focus on the US [but] we do have a longer-term plan to be a global player. The next five years are going to be the US and, as we start to expand capacity, we'll look to expand into broader North America and then you'll see us look at global expansion in the second half of the decade.
Any more fundraising in sight?
We've done a couple of rounds of fundraising and you'll likely see us do another round in the first half of 2022. I want to be clear, as I have been with the folks at Meati, the billion dollars is not just some aspirational target, we will deliver that and I'm excited to play an important role in making that happen.