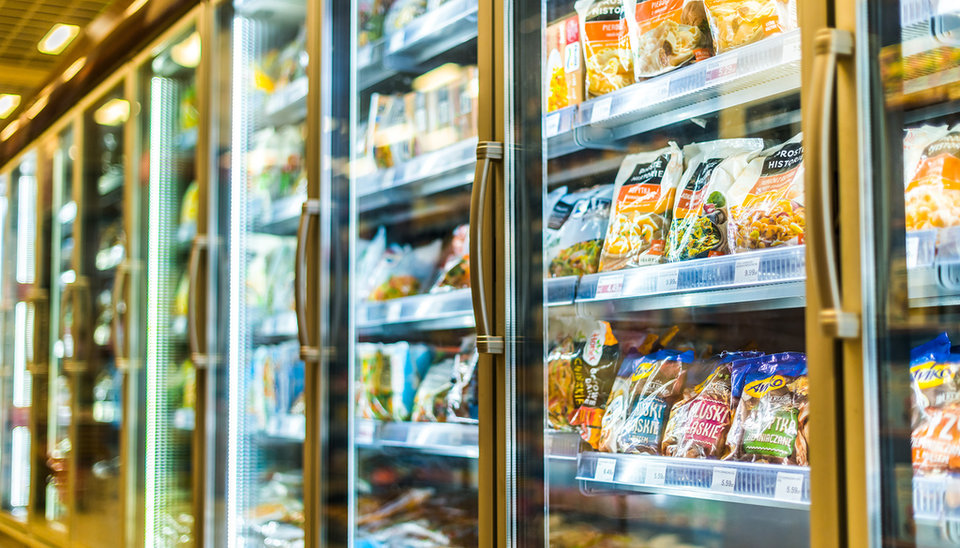 Can sustainable packaging stem the plastic tide?
Environmental concerns mean consumers are paying more attention to how food is packaged. Plastics have benefits, which means the industry is set to use more – although its investment in more sustainable materials is rising. Michael Goodier reports.
S
ustainable packaging is no longer a niche topic, with consumers increasingly interested in alternatives to the majority of plastic packaging that dominates the food industry.
The harms of plastics have been well-publicised, especially its negative effects on wildlife. Oceans are particularly affected, with at least 14 million tons of plastic ending up in the ocean each year.

It's not just the oceans. Microplastics – small particles of plastic which can be formed when larger plastic products degrade – have been found inside marine animals, the food we eat, the water we drink and even the air we breathe. A study by scientists at the Vrije Universiteit Amsterdam in the Netherlands – released in March – found microplastics in the human blood for the first time, discovering the tiny plastic particles in 80% of participants. The science is still out on the long term effects of microplastics on human health – but they are unlikely to be positive.

Perhaps unsurprisingly, consumers are starting to demand more sustainable and environmentally-friendly solutions when it comes to food packaging. Survey figures from GlobalData found two-thirds of consumers (66.8%) are either somewhat, often or always influenced by the effect packaging has on marine life when making a purchase, while 70.7% of people were influenced (18.6% always influenced) by information on packaging recycling.
The same survey found that, when people worldwide are asked about their favourite packaging material for food products, they tend to prefer paper or card to plastics.
Plastic packaging dominates the food industry
Despite this, the volume of flexible plastic packaging (the type which is less widely recycled and often ends up in oceans, landfill, or incinerators), is set to increase more than other materials if current trends continue, according to projections by GlobalData.

They show the volume of flexible plastic packaging consumed by the food industry increasing from around 484 megatonnes this year to more than 551 megatonnes by 2026, if companies don't urgently invest in alternatives.
So why – if consumer demand for alternative materials is so high – is flexible plastic packaging set to grow the most? One possible reason is how good plastic packaging is at keeping food fresh – and the knock-on effect this has on the environment.

Studies have shown that – particularly when focusing on climate change – the environmental damage from food waste is larger than that of plastic packaging. Emissions involved during the growth, transport, processing, and storage of food outweigh the production and post-consumer life of packaging. By keeping food fresh, suitable packaging can therefore help reduce losses at every stage of the food chain, and unnecessary emissions.
What are the alternatives?
Despite plastic packaging helping keep food fresh, plastic isn't necessarily the best material for every product. In order to keep food fresh while lowering the environmental costs, food manufacturers and packaging suppliers are starting to explore alternatives. These mainly fall under the headers of compostable, recyclable, or reusable packaging – some of which can include plastics.
Figures from GlobalData, based on public company filings, show businesses in the food industry are increasingly mentioning compostable, reusable and recyclable packaging in their reports – indicating it is an area the industry is keen to take seriously.
Nestlé, in its 2021 annual report, said it had adopted a strategy of "reducing packaging materials, scaling reusable and refillable systems, pioneering alternative materials, supporting infrastructure for a waste-free future and accelerating behaviour change." The world's largest food maker revealed it had reduced the virgin plastic in its packaging by 8.1% since 2018.
A number of major food companies have set a target to reach 100% compostable, recyclable, or reusable packaging by the end of 2025. 

Kellogg is reportedly78.5% of the way here, while Danone – which has the same target – has reached 81%. Kraft Heinz claims to be83% reusable, recyclable or compostable while Nestlé says it has reached 87%. It's worth underlining that these definitions of sustainable packaging include many types of plastic – some of which are recyclable but may not actually be widely recycled in many parts of the world. Many reusable plastic containers may also end up in landfills or our oceans.
Mergers and acquisitions also show the industry is taking the development of new sustainable packaging seriously. The US food packaging giant Novolex bought out compostable packaging firm Vegware last year, and the Faerch group, who specialise in sustainable food packaging, was recently acquired by A.P. Møller.

Separate figures from GlobalData's PackTrack database show a 160% increase in new sustainable packaging launches between 2015 and 2021.
Main image: POZNAN, POL: Food products put up for sale in a commercial refrigerator. Credit: monticello / Shutterstock.com