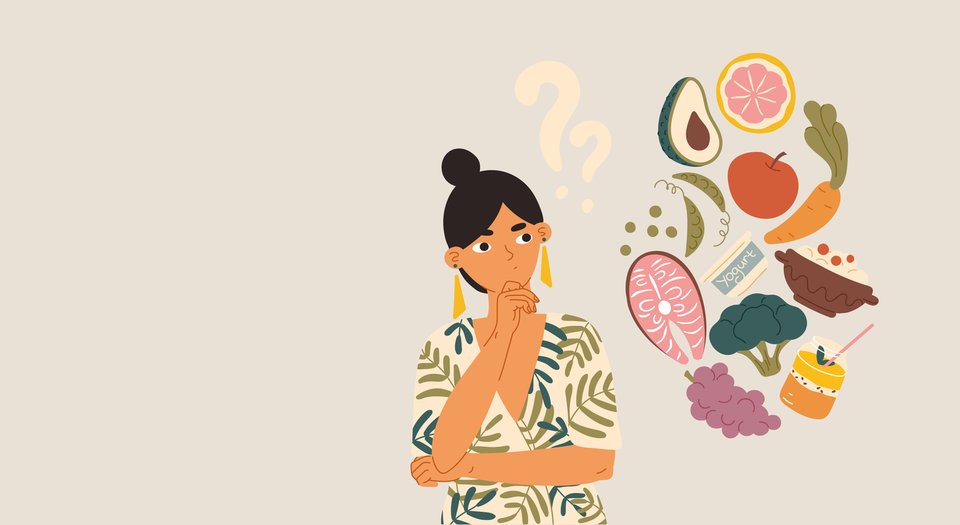 Alive and kicking: which health trends will continue post-pandemic?
Andy Coyne looks at the health claims made for food products during the Covid-19 crisis and asks whether such products will still be with us in a few years' time.
B
ack in February, just before the Covid-19 pandemic re-shaped the Western world, US grocery major Kroger announced it was putting food as medicine to the test.
In a trial in Cincinnati, doctor-written 'food prescriptions' referred patients to Kroger Health dietitians in a local store. The dietitian provided personal nutrition counselling and food suggestions to help the patient better manage their health issue.
Interest in the links between diet and health – already growing pre-pandemic – has intensified during Covid-19. A significant percentage of those affected by the virus have had pre-existing conditions, convincing survivors and others they should do more to look after their health to attempt to prevent future problems – partly by scrutinising what they eat.
As a result, packaged food manufacturers have been keen to emphasis the scientific bona fides of their products.
Steady growth for health and wellness
Market watchers on both sides of the Atlantic are weighing up which food-related health claims are likely to stick around and which are likely to fade into the background once, hopefully, vaccines get control over the virus.
Jack Bobo, the CEO of Futurity, a Washington DC-based 'food foresight company' and a former special adviser on food policy at the US Department of State, says: "I do think that many of the health-and-wellness trends we see now are going to stay. The current virus environment means health is at the front and centre of people's minds alongside existing problems such as obesity."
Susie Fogelson, a New York-based food marketing strategist who runs the consultancy firm F&Co., agrees. "I don't think there is a clear path to 'back to normal'. What has happened in food and beverage over the last six months is very significant," she says.
And Theadora Alexander, co-founder of London-based SMEs network and consultancy Young Foodies, says: "I think that anything with a wellness angle will continue to grow in a post-Covid-19 world. That could be adding things such as protein or vitamins, functional food and also taking things out, such as sugar."
Anything with a wellness angle will continue to grow in a post-Covid-19 world.
However, within what appears to be a broad acceptance that more consumers are going to remain focused on health post-pandemic, there are divergent views about which nutrition claims are the most credible and thus the most likely to be sustained.
Hamish Renton, managing director of UK-based international food and drink consultancy HRA Global, says the products that will last are operating "in the space of natural wellness – kefir, kombucha, sourdough, collagen".
"They have got proper legs whereas a lot of the other stuff is more like the fashion industry – wonder ingredients," he adds.
Young Foodies' Alexander believes mental health and its links to nutrition is likely to become increasingly important.
"I think we will see more and more food linked to mindfulness – things like increasing calm or reducing anxiety," she says. "Rather than gut and health and immunity, it will be mental health.
"I also see more and more nootropics in food – chocolate bars that make you think more clearly or promote brainpower, perhaps."
Fogelson at F&Co. agrees. She says: "We have only just scratched the surface when it comes to things such as functional food. It's food as medicine but also about things like calm and focus."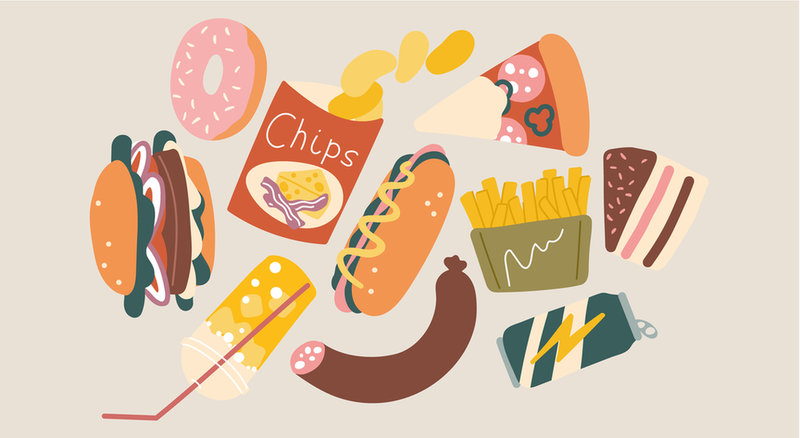 Shifting back to pre-pandemic habits?
The arguments against this happening to the extent suggested are, firstly, that we are entering a period of recession and, secondly, that once Covid-19 is under control, people will revert to their old eating habits.
"Some people may go back to their old ways after Covid-19 but younger generations are more wellness focused," Alexander insists.
Fogelson adds: "If you do something for six months, that becomes a behaviour that is hard to shift," she says.
Dr Sylvain Charlebois, senior director in the Agri-Food Analytics Lab at Canada's Dalhousie University, suggests some eating habits will stick because they are linked to other changes forced upon us by the virus.
"Buying food online is increasing. In some cases what people are buying is fast food but there is a trend towards healthier options," he says.
Once we get a vaccine, humans being humans we will want to indulge.
However, he is not convinced we will not revert to our old ways to a degree or that other issues may become more important.
"Once we get a vaccine, humans being humans we will want to indulge," he says. "I'm not sure the public health crisis will have a long-term impact on the type of food people buy.
"Once we have the vaccine other things such as climate change and animal welfare will become more important again."
As for the planet entering a recession, there are differing views of what that might mean for people's food choices.
Bobo at Futurity says: "There is an economic impact from the crisis which will be on people's minds." As people face a financial squeeze, they will become more cautious and may spend less on indulgence products, he insists. They will spend more on the health of their family.
Others cite the price of some health-focused foods and beverages as a potential issue during a period of economic stress. "Something like functional food cuts through all categories. The only challenge is that it is expensive," Fogelson says.
"It is a barrier but then nobody thought people would pay $5 for a cup of coffee. [However], with a cost barrier you need to have a range of access points for price-conscious consumers. It would be a missed opportunity to not widen the accessibility."
The winners and the losers
John Stapleton, a food business entrepreneur who built up and sold UK brands New Covent Garden Soup Co. and Little Dish, is a good judge of which product innovation will stick around. "Gut health has come of age. The technology around this has moved on. The efficacy of gut health claims is being maintained," he says.
Stapleton believes regulators will help to shape the food we buy over the next few years. "They are clamping down on HFSS [high fat, sugar and salt] products. This is interesting as a lot of snacks are all about these ingredients."
If there are to be winners, there may also be losers as a result of the post-pandemic food choices we make. This could be HFSS foods but market watchers suggest some products linked to health claims may not stay the course either.
Stapleton suggests it could be immunity claims around turmeric and ginger, for example, or products with added vitamin C.
"Around remedies and powders there are justifiable claims but more broadly the key to immunity is to eat and drink properly and get good sleep," he says. "There was a lot of bandwagon-jumping in July and August.
"Also, you can add protein to lots of things but the question is why? Unless you are a bodybuilder most people get enough in their regular diet."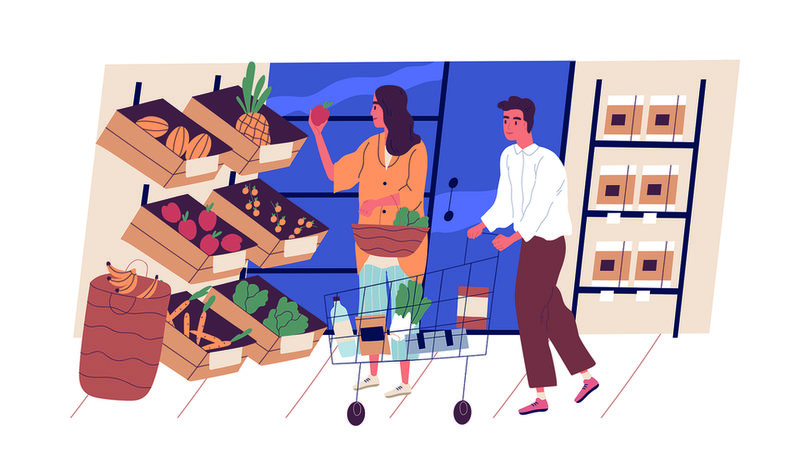 At Young Foodies, Alexander sees another product area that may not have legs. "I remain interested in CBD but I have not seen enough proof of repeat purchase to show it is going to be as big as people tout. It's one I'm watching quite closely."
Bobo says he is "not at all convinced by some of the immunity-boosting or mood foods", while, at HRA Global, Renton agrees outside of products such as kefir and kombucha, "immunity more generally could be a flash in the pan".
Bill Bishop, co-founder of US grocery sector analysis firm Brick Meets Click, says consumers "are right to be on their guard for snake oil, there's plenty around," but he believes health claims linked to personalisation is a growth area to watch.
"The way it is unfolding is intriguing. Under Kroger's health system, you do some genetic testing based on your genetic disposition that suggests what is best for you. Those personal recommendations are then driven down to an individual store and reflect what's listed at that store. The readiness of anyone with concerns to accept this is high."
Bishop points to a wider issue that could also have an impact on people's food choices.
"The other thing at work here is that in the US there has been a real erosion in confidence in science and the institutions. It's a societal trend and Covid-19 could be a catalyst. Many people have taken responsibility for their own health," he says. "I think manufacturers are going to be working hard to make their products healthier and to seek unique attributes for them."