Rethinking the packaging life cycle to create a resilient supply chain
In a guest column, Alex Henriksen, the managing director for Tetra Pak's operations in northern Europe, explains how collaboration in the packaging sector can help decarbonisation goals be met and drive supply chain efficiencies.
In November, it was confirmed the global population had reached a record eight billion. As these figures continue to rise, with around 25% further growth expected between 2020 and 2050, the reliability and resilience of our current food systems are being tested.
Recent global events have highlighted the fragility of these systems – with millions struggling to access the nutrition they need. Indeed, as many as 828 million people worldwide are affected by hunger each year, an increase of 150 million since the outbreak of Covid. And, with continued socio-economic challenges adding pressure to an already delicate system, we need to find solutions.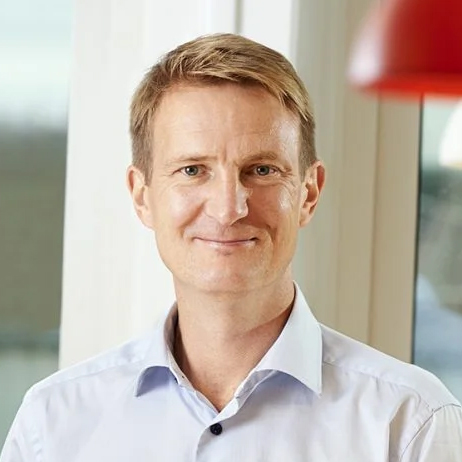 Alex Henriksen, managing director North Europe, Tetra Pak
Businesses can have a major impact in improving the resilience of food systems and becoming a catalyst for meaningful change. For manufacturers, this can be achieved through the adoption of high-quality packaging that can deliver safe and nutritious food while reducing the impact on the planet's finite natural resources.
To develop a circular economy that embraces the continual recycling and reuse of materials across the entire value chain, manufacturers need to consider the complete lifecycle of a package – from production to end-of-life. This means fully understanding how each component has been made and sourced – and selecting materials that can be reused themselves. It's something we're mindful of at Tetra Pak as we work towards our goal to develop the world's most sustainable packaging.
Where do your packaging materials come from?
Supporting food resilience in the context of a circular economy, packaging manufacturers must work towards adopting responsibly sourced materials. That means understanding how each base material in their packaging – whether glass, paperboard, polymer, or aluminium – has been produced and processed, and how this may impact the environment. Ensuring that packaging materials are largely renewable and recyclable is also essential in the journey towards decarbonising food chains.
At the same time, food and drink must remain safe and high quality for consumers. That means we must invest in innovation to develop packaging options that have a reduced carbon footprint, whilst maintaining shelf life.
Once adopted, we must then ensure that packaging remains within the circular economy and can be recycled at scale.
The drive towards "fully-recyclable"
We must also consider, not only the recyclability of the materials in packages but the infrastructure and approaches that support their collection, too.
Manufacturers and producers across the industry are embracing innovation and seeking to improve recycling and the recyclability of their packaging. For example, several leading beverage producers have made the switch to tethered caps, something to which Tetra Pak has contributed. This types of innovation can play an important role in improving recycling rates, with the cap staying attached to the package, ensuring more of the material is recycled.
However, packaging manufacturers can only help create a truly decarbonised food system if there is the right infrastructure in place to ensure that materials are being collected at scale.
As packaging manufacturers, we need to collaborate closely with partners, the government, and consumers to improve the culture of carton recycling in the UK and ensure this is a prominent consideration in new recycling schemes.
Our research found considerable confusion around the UK's Deposit Return Scheme (DRS) and the role it plays in the future of recycling. Over half (58%) of consumers failed to understand what the DRS entails, and almost three-fifths (59%) said the scheme would cause them confusion unless it was consistent with household recycling collections.
The results highlight a need to manage the introduction of new schemes carefully. We must ensure they are inclusive of a range of packaging and demystify them as much as possible for consumers, if we hope to improve the ultimate rate at which packages are recycled. The exclusion of certain materials, such as cartons, and failure to be consistent across all avenues of recycling, may exacerbate confusion among consumers who have traditionally been able to recycle a wider range of materials via other routes.
The future of packaging systems
Resilient food systems are made more possible when manufacturers consider every stage of a package – from the initial sourcing of base materials right the way through to how they are managed at the end of life. This requires sustained collaboration across the entire ecosystem of stakeholders, combined with continued investment in packaging innovation, legislation that supports increased recycling rates, and a programme of education for the public around new recycling schemes.
By working together more closely to achieve urgent decarbonisation goals, manufacturers will be able to better drive innovation, create renewable and recyclable packages that keep food fresh and establish supply chain efficiencies.
This will ultimately support the delivery of safe and affordable food to the regions – and the people – that need them most.