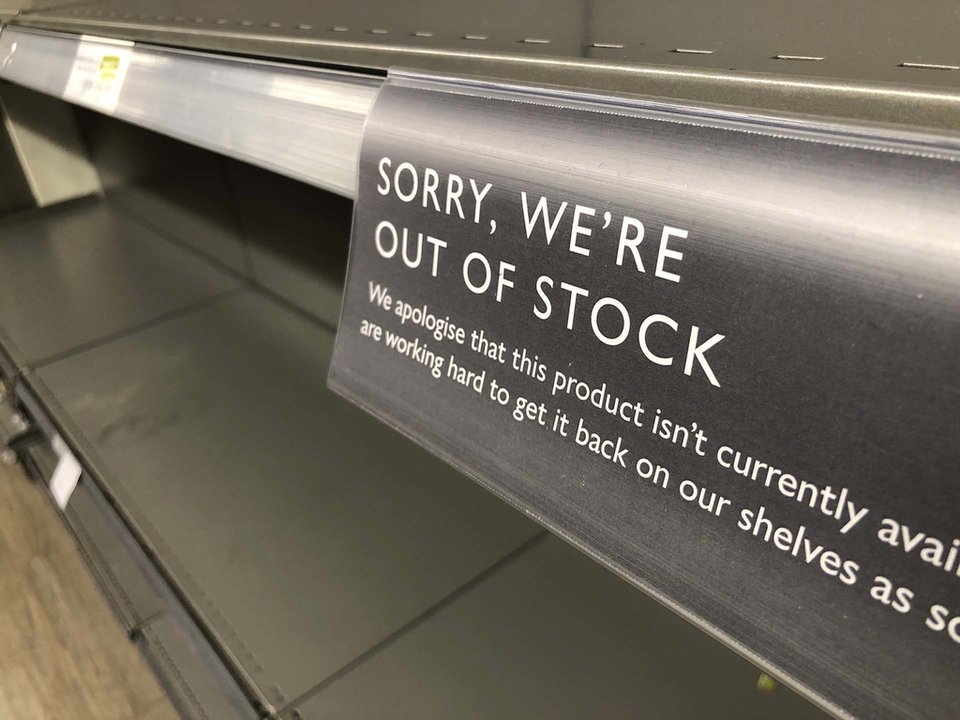 Rocky road ahead – the issues facing the UK food industry in 2022
From inflation to labour, Andy Coyne looks at the problems the UK food industry is likely to face next year.
B
y its very nature, the food industry is vulnerable to turbulence in the economy, the labour market and supply chains.

It is unlucky if these issues occur at once but, this year in the UK, a plethora of problems have arisen, leading to some market watchers referring to the conditions manufacturers are trading under as a perfect storm.

And, like any storm, the main question those suffering under it want answering is: when will it be over?

Little sign of pressure easing
To the existing problems of dealing with the Covid-19 pandemic and the trading problems linked to Brexit have been added chronic labour shortages in the supply chain and cost inflation. We have also seen petrol shortages and problems in the supply of carbon dioxide (used in the food production and preservation processes). Food company bosses may be forgiven for keeping an eye out for a plague of locusts.

Some of these problems are inter-linked, of course, but, on the face of it, the macro issues affecting the industry don't look like disappearing anytime soon and some may be with us for much of next year, analysts suggest.

Inflation in the supply chain – in everything from packaging and transport costs to energy and ingredients – is likely to lead to higher prices in the shops, while labour shortages of delivery drivers and meat plant workers have led to patchy availability in stores.

Whether the Government can, or will, help to ease these problems is uncertain.

John Stapleton, co-founder of UK food businesses New Covent Garden Soup Co. and Little Dish, says: "The food industry is particularly sensitive to a whole bunch of issues. The political classes don't seem that interested in sorting them out."

Outlining the scale of the problems being faced, Michael Harte. managing director of Bridge Cheese, based in the Shropshire in the English Midlands, says his business, which supplies cheese and dairy products to food manufacturers and the foodservice sector, will face yet more upheaval in the weeks and months ahead as supply chain challenges – increased costs and labour shortages – begin to bite.

"A huge amount of work goes into plugging the dam in the food industry before shortages and price increases impact consumers," he says.
The fundamental question is whether people are willing to pay more for food
According to Clive Black, director at Shore Capital and an equity analyst covering the UK food and grocery sector, food companies will not be able to shoulder those costs indefinitely.
"The big one next year is that we are now harvesting the outcome of 50 years when food has been a very affordable item in the household budget," he says.

"The pips have been squeezed. Inflationary pressure is because companies have no spare capacity and the supply chain has no wriggle room to handle costs coming down the line.
"The fundamental question for society is whether people are willing to pay more for food."
In an extremely competitive market, retailers will be reluctant to put prices up and thus also reluctant to pay suppliers more for their goods.

According to Ian Wright, chief executive of UK manufacturers trade association The Food and Drink Federation (FDF), there is a "right old barney going on" between food manufacturers and retailers over this issue.

"At this stage, the relationships are extremely fractious," he told a UK parliamentary committee last month. "Everybody is trying to keep their margins. It is a battle."

Stapleton says his contacts within the food industry suggest price rises are inevitable. "The usual retailer pushback exists but there will be significant price increases coming through in the New Year – on average 3-5% but there are some outliers of up to 11%. It depends on who hasn't effected a price increase for many years," he says.

Wright spelled out to the Business, Energy and Industrial Strategy Committee (BEIS) the inflationary pressures food businesses are facing.

"We already have a significant amount of inflation coming into the system from commodity prices, which are going up, such as the gas price. Most food factories run on gas, for better or worse, at the moment. It is the highest it has ever been," he said.

"Wage inflation is very significant across the supply chain because of the shortage of workers. That is absolutely the law of supply and demand."

Labour pains
That shortage of workers is partly linked to the pandemic – foreign workers left the UK for their home countries and haven't returned – and Brexit, which tightened rules on overseas workers in the country.

Julian Wild, a partner at UK-based law firm Rollits, is an industry veteran who maintains skin in the game as a non-executive director of a food company based in Yorkshire in northern England.

Any suggestion Brits would want to do the jobs foreign workers were doing is pie in the sky
As such, he is all too aware of the problems companies are having in hiring workers at food plants.

"Labour for the food industry is probably the biggest [issue]. "I'm a non-executive director of a food company. It had a number of East European staff who went home and haven't returned," he tells Just Food.

"It's a seasonal business and so relies on agency staff to pack. You can't get them for love nor money.

"Any suggestion that Brits would want to do the jobs that foreign workers were doing is pie in the sky.

"The Government is convinced that they just need to pay them more money but the food industry is not in a good position to pay more than the living wage.

"Customers and retailers won't pay it and it would just erode pretty thin margins."

Wild puts the blame at the door of Brexit. "I wouldn't pull any punches. I think Brexit was a total disaster," he says. "Everything is coming home to roost and it was totally predictable."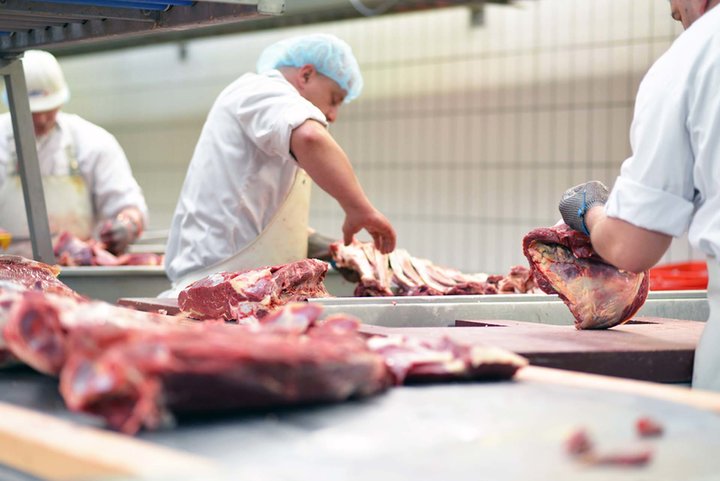 Black at Shore Capital agrees the labour shortage is the industry's biggest problem at present and heading into next year but points to a different reason.

"The labour link to Brexit is overplayed. The current situation has relatively little to do with Brexit while Covid is underplayed – the number of people between 55 and 70 who left the labour market voluntarily during the pandemic," Black says. "There's no real labour pool to ease matters." He suggests "labour is going to be a big ongoing challenge" next year.

Wright at the FDF agrees. He told the BEIS committee: "These issues are structural. If you look at what has happened in the food industry, we have four million people who work from farm to fork, if you include logistics and packaging. Forty-five per cent of logistics journeys are for food, 70% of packaging is for food. They are part of the industry. We have four million people – we are 500,000 short."

Arguably, the biggest problem the industry faces heading into 2022 is the inter-linked nature of these issues.

Harte at Bridge Cheese says: "They are almost layered one on top of the other. The energy crisis is a global issue but the driver shortage is linked to the Brexit factor. It's not like you could pick one and the challenge would be resolved."

But if he had to pick one issue that keeps him awake at night it would be the labour shortage.

"We need that labour pool for the factory, office roles and apprenticeships but that pool of people doesn't seem to be available," he says.

"We had some people with us for five years from Romania who did an amazing job. They decided to go home. Normally, those roles would be filled by people coming into the UK but not now. So we are seeing the departures but not the gaps being filled by arrivals."

And locally-based recruits are also hard to find. "We work in a chilled environment and that's not to everyone's liking. Fifty per cent of the people don't even turn up for interview," he says.

Harte also has to deal with inflationary pressure. "We are incurring additional manufacturing costs and we are having to pass those on," he says.

"The reaction from our customers is that nobody likes it but they are taking this on and then they are passing it on. Gone are the days when price increases were a dirty word and relationships were damaged. It's a fact of life.

"If we didn't pass the costs on Bridge Cheese is not going to be financially viable."
Stapleton agrees with Harte's assessment. "There is a certain element of driving efficiencies and sucking it up yourself but the industry has been doing this for a few years now," he says.

"Inflation is not going away anytime soon and there are not many more places to look for efficiencies. I think retailers will resist [putting prices up] as long as they can. But the industry has to push price increases through."
Headaches in supply chain
The shortage of heavy good vehicle (HGV) drivers – some estimates suggest the shortfall is as much as 95,000 – is also hitting Bridge Cheese.

"We use third-party logistics firms but some deliveries are not turning up on time and we can't get the cheese out of the warehouse sometimes," Harte says.

Stapleton notes: "I was speaking to one of the UK's largest bakers recently and they are having big HGV driver problems. They say it will be well past Easter before things settle down."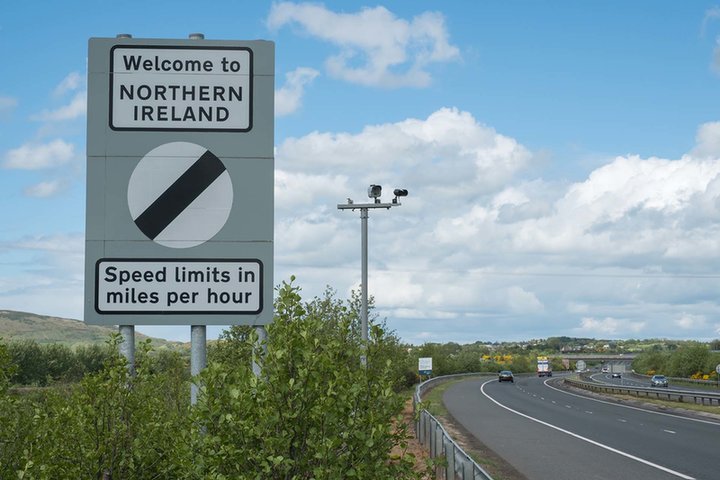 Credit: Remizov / Shutterstock.com
Another issue manufacturers are facing is the difficulty in exporting their goods from mainland UK to Northern Ireland. Because of its border with EU member the Republic of Ireland, the EU still considers the province as part of its bloc and so trading with companies based in Great Britain now entail customs checks and copious paperwork.

Harte says: "We have done business there but the order sizes have been typically quite small so we have had to look at moving customers up to extra volume. Customers who couldn't take the extra volume we have had to step away from.

"There is additional paperwork and vet costs have gone up. There is also a shortage of vets."
Under EU rules, British goods of animal origin have to be signed off by a vet before they can enter Northern Ireland.

Stapleton says: "If this were the only issue, there would be more focus from the food industry to find a solution but there are so many other big issues. Some consolidators are saying it's not worth it. The Northern Ireland population [size] isn't significant enough to make it a priority."

Looking at 2022, Harte at Bridge Cheese says: "I'm not seeing anything at this point of time to suggest Q1 2022 is going to be any different in terms of the upward cycle of costs."

Stapleton agrees. "We have created a perfect storm and that perfect storm will continue for a while. I can't see any end in sight," he says.

Black at Shore Capital offers some comfort. "There will be more lorry drivers this time next year than at the moment as people are being trained etc.

"And it could be a flatter year with easing of other cost issues and less inflationary pressure.

"But what the oil price will be is anybody's guess."

Main image: London, UK, Out of Stock sign in a supermarket shelf
Credit: Kauka Jarvi / Shutterstock.com